According to CoreLogic, dwelling values across Australia fell just 0.49% in April, bringing the median home price to just under $519,900.
This follows a fall of 0.6% in March, which itself was down from a 0.7% fall in February.
National dwelling values are now down 7.9% from the peak in September 2017 and 7.2% over the past year – the largest annual fall since the global financial crisis.
April saw values fall in every capital city apart from Canberra – representing a geographically broader, albeit smaller, decline compared to previous months.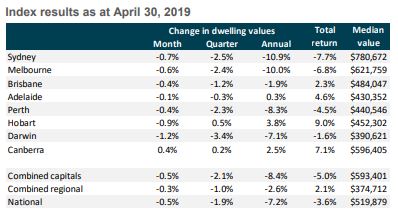 Source: CoreLogic
"Further evidence" that the worst is over
CoreLogic head of research Tim Lawless said the slowing rate of monthly declines is largely a result of the easing downturns in Sydney and Melbourne, where prices were previously falling much faster.
Given these easing price declines – as well as rising lending activity, improving household finance data and steady auction clearance rates – Mr Lawless said the current data trends imply the housing market "may have moved through the worst of the downturn".
"We are seeing further evidence that the worst of the housing market conditions are now behind us," he said.
"Values are still broadly declining, however the pace of decline has moderated since December last year and there are some tentative signs that credit flows have improved, albeit from a low base.
"Considering that tighter credit conditions were one of the primary catalysts for the housing market downturn, any sign that credit availability is improving would be a welcome outcome for the housing market."
Mr Lawless added that the prospect of lower interest rates, which is looking increasingly likely, could help improve housing market activity later this year.
"While borrowers are facing tougher serviceability assessments and scrutiny around their overall debt levels relative to their income and expenses, lower mortgage rates will certainly be a net positive for the housing market," he said.
"Mortgage rates are already around the lowest level since the 1960's and any further reduction is likely to be well received by the market."
The upcoming federal election, however, could deliver a wildcard for the housing market according to Mr Lawless.
"A change of government could see taxation policies relevant to the housing market rolled back or removed which would be an overall negative for investment demand," he said.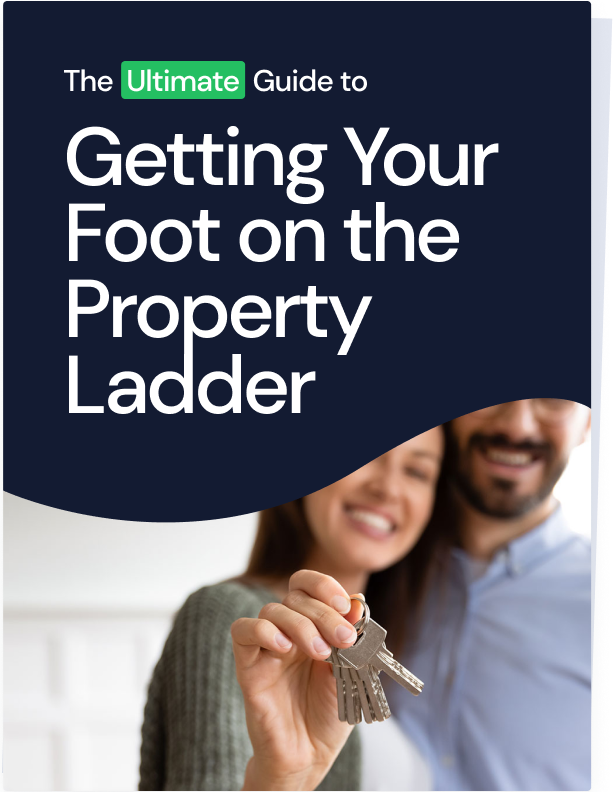 Ready, Set, Buy!

Learn everything you need to know about buying property – from choosing the right property and home loan, to the purchasing process, tips to save money and more!

With bonus Q&A sheet and Crossword!