Last Friday, the Victorian Government announced the $500 million Victorian Homebuyer Fund, where 3,000 eligible homeowners will be supported by the government in buying a property.
Under this fund, the state government would make a financial contribution to the purchase in exchange for the equivalent stake in the property.
Eligible home buyers that want to participate in the scheme must have a 5% deposit to receive up to a 25% contribution to the purchase price of their new home.
Aboriginal and Torres Strait Islander buyers must have a 3.5% deposit to receive up to a 35% contribution.
Home buyers will not pay lenders mortgage insurance, or LMI, under the scheme, and don't have to be first home buyers but cannot own a property currently.
There are other eligibility requirements to qualify for the fund, including income and property location restrictions, as well as ongoing obligations that must be met.
This is somewhat comparable to the Federal Government's Family Home Guarantee, however in this scheme the Commonwealth does not take an equity stake.
---
While praised for giving lower-income households accessibility into the market, criticism is starting to mount for Victoria's scheme.
The Property Council of Australia expressed that it fails to address the housing affordability crisis.
Victorian Executive Director Danni Hunter said 'urgent' action is needed from the Victorian Government to address 'rapidly worsening' housing affordability.
"The Fund is a welcome announcement, but it will do little to address the significant structural issues behind Victoria's housing affordability crisis," Ms Hunter said.
"In fact, the necessity of the fund proves that home ownership is out of reach for many Victorian families. This has only been exacerbated by the increases in property taxes under this government."
Ms Hunter said that if the Government is serious about housing affordability, it would abandon its proposed Windfall Gains Tax and 'urgently' increase the supply of new housing.
"It is a lack of supply of new homes, coupled with exorbitant property taxes, that is driving home ownership beyond the reach of many prospective first-home buyers, and any measure that does not seek to address this fails to properly address housing affordability," she said.
Simon Pressley, Propertyology's Head of Research, praised the Victorian Government for 'thinking outside the box', saying it's positive that homeowners can choose where they want to live.
"But this policy is a very complicated fund with a large number of rules, regulations and ongoing assessment," Mr Pressley said.
"It smells of an administration minefield which will forever frustrate homeowners. And its implementation will come at a huge cost to Victorian taxpayers."
Not just for first home buyers this time
Despite criticisms, there have been positives highlighted about the government's latest scheme.
By the government contributing 25%, you technically have a 30% deposit; this lowers the debt you owe on a mortgage.
Diaswati Mardiasmo, PRD Chief Economist, said this should make assessibility and mortgage payments more manageable as a proportion of a person's income.
"Yes, you do owe the government the 25%, however this can be paid over time or as an equal percentage at the time of the sale," Dr Mardiasmo said.
"If you choose the latter, this will mean your mortgage payment will continue to just be on the debt owed to the bank."
Dr Mardiasmo also points out that the Homebuyer Fund is open to non first home buyers, which opens up the pool to anyone who might have lost their home due to circumstances, as well as those finding it 'impossible' to manage renting.
"These types of buyers can transition from the private rental market to becoming homebuyers, which makes their current rental available to someone else," she said.
"There is a possible ramification of a price increase, especially in a suburb that is already undersupplied.
"However, we are looking at an additional 3,000 buyers spread across the whole state - therefore the impact may not be significant."
How does the Homebuyer Fund actually work?
The Victorian Homebuyer Fund is a shared equity scheme, meaning that the Victorian Government essentially owns a portion of your home.
While there are no interest charges or annual fees involved, the Fund shares in any gains in the property's value.
The means when it comes time to repay the state's share in the property, you will need to pay back 25% of the home's value, not just the original contribution.
For example, if you wanted to purchase a $400,000 home, you would need a $20,000 deposit to make up the required 5%.
The Homebuyer Fund would then contribute $100,000 to facilitate your purchase.
At that moment, the Victorian Government's stake in the home is exactly $100,000.
The remaining 70% ($280,000) would be covered by your mortgage, which you pay down over time.
If in five years your home's value goes up to $450,000, since the Victorian Government holds a 25% share of your home, their original $100,000 contribution is now worth $112,500.
This is because their 25% contribution buys the equivalent share in the property.
The Victorian Government provides a range of case studies on how the scheme works in different scenarios on its Homebuyer Fund webpage: sro.vic.gov.au/homebuyer
Eligibility and ongoing obligations
There's a list of eligibility requirements to be able to participate in the Homebuyer Fund.
To name a few, you need to earn $125,000 or less per year for individuals or up to $200,000 for joint applicants; the property must be your principal place or residence, and you mustn't have any ties to the land before purchasing it.
Additionally, there is a long list of eligible locations and properties you can purchase throughout Metropolitan Melbourne, Geelong, or another regional location.
In Metropolitan Melbourne and Geelong, the purchase price must be $950,000 or less.
For other eligible locations, the purchase price is capped at $600,000.
The property must be a standard residential property (house, townhouse, unit, or apartment) and must be vacant when purchased.
You also have ongoing obligations once you are approved for the Homebuyer Fund.
This includes an annual review to ensure you are still eligible; being adequately insured; maintaining the property is in good working order; and making all repayments on time.
---
Advertisement
Buying a home or looking to refinance? The table below features home loans with some of the lowest interest rates on the market for owner occupiers.
Lender

---

Variable

More details

FEATURED

4.6 Star Customer Ratings

Includes Nov RBA Rate Increase

loans.com.au – Variable Home Loan (LVR < 90%)

Low rates for purchase and refinancing
Simple online application process
No fees, unlimited redraws, 0.10% offset

Variable

More details

FEATURED

Refinance Only

Apply In Minutes

Unloan – Variable Rate Home Loan – Refinance Only

No application or ongoing fees. Annual rate discount
Unlimited redraws & additional repayments. LVR <80%
A low-rate variable home loan from a 100% online lender. Backed by the Commonwealth Bank.

Variable

More details

FEATURED

Up – Up Home Variable (Principal & Interest) (LVR ≤ 90)

Up is 100% owned by Bendigo Bank.
Up to 50 offset accounts
New joiners get $10 by signing up to the app using code UPHOMESAVINGS. (T&Cs apply)
Low rates for purchase and refinancing
Simple online application process
No fees, unlimited redraws, 0.10% offset
Important Information and Comparison Rate Warning
Image by Simonia Sergi on Unsplash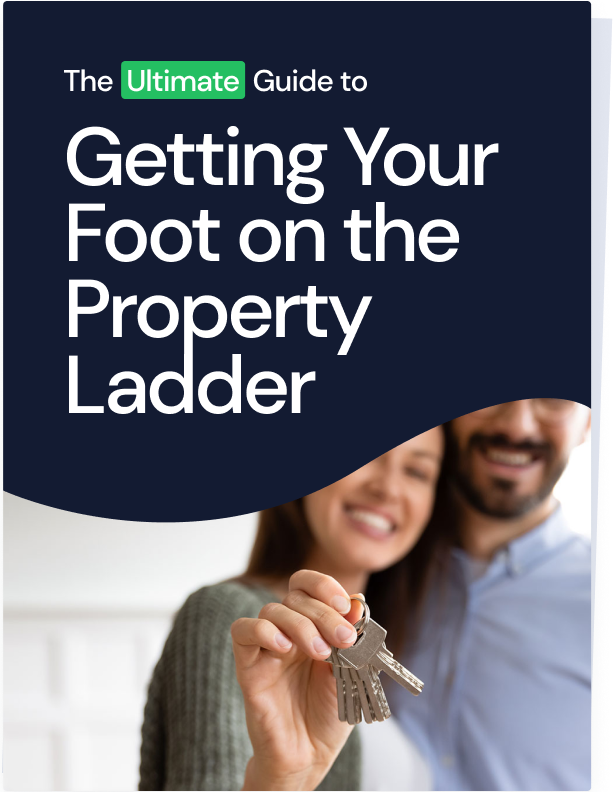 Ready, Set, Buy!

Learn everything you need to know about buying property – from choosing the right property and home loan, to the purchasing process, tips to save money and more!

With bonus Q&A sheet and Crossword!