This tool is what's known as the Household Expenditure Measure (HEM).
In a nutshell, HEM is what many lenders use to estimate a borrower's living expenses, which helps determine how much money someone can afford to borrow for a home loan.
The use of HEM is widely controversial because it can underestimate non-essential living expenses, potentially leaving borrowers struggling to make their home loan repayments if approved.
Some banks have been known to rely heavily on the HEM benchmark to approve home loans, a practice which came under intense scrutiny during the Banking Royal Commission.
---
Advertisement
Buying a home or looking to refinance? The table below features home loans with some of the lowest interest rates on the market for owner occupiers.
Lender

---

Variable

More details

FEATURED

Online Exclusive

Up To $4K Cashback

Includes NOV RBA Rate Increase

loans.com.au – Variable Basic Cashback Home Loan (Principal and Interest) (LVR < 70%)

Immediate cashback upon settlement
$2000 for loans up to $700,000
$4000 for loans over $700,000

Variable

More details

FEATURED

Refinance Only

Apply In Minutes

Unloan – Variable Rate Home Loan – Refinance Only

No application or ongoing fees. Annual rate discount
Unlimited redraws & additional repayments. LVR <80%
A low-rate variable home loan from a 100% online lender. Backed by the Commonwealth Bank.

Variable

More details

FEATURED

Up – Up Home Variable (Principal & Interest) (LVR ≤ 90)

Up is 100% owned by Bendigo Bank.
Up to 50 offset accounts
New joiners get $10 by signing up to the app using code UPHOMESAVINGS. (T&Cs apply)
Immediate cashback upon settlement
$2000 for loans up to $700,000
$4000 for loans over $700,000
Important Information and Comparison Rate Warning
---
What is the Household Expenditure Measure (HEM)?
HEM (Household Expenditure Measure), developed by economic research group the Melbourne Institute, is the standard benchmark lenders use to estimate a loan applicant's annual expenses.
This figure becomes part of the calculation some lenders use to assess a person's borrowing capacity to determine if they can afford the home loan they're applying for.
Analysts at investment bank UBS estimated that 80% of all home loans in Australia were approved using the HEM benchmark in 2017.
The Household Expenditure Measure accounts for a range of things such as the borrower's location, number of dependents, and their lifestyle standard (student, basic, moderate or lavish).
The 'basic' lifestyle estimates annual expenses at $32,400 and is used in the vast majority of cases, according to UBS.
But UBS said families are likely to be spending much more, arguing that the 'lavish' measure would provide a more accurate estimation of expenses (the lavish lifestyle estimates annual expenses at $50,000).
More than 600 items in the ABS Household Expenditure Survey are classified by the HEM as either absolute basics (e.g. most food, utilities, transport, communication, children's clothing), discretionary basics (e.g. takeaway food, alcohol, entertainment, adult clothing, dining out, childcare) and non-basic, luxury expenses (e.g. overseas holidays, gardeners). Rent or mortgage payments are not included in HEM.
HEM is calculated as the median spend on absolute basics plus the 25th percentile spend on discretionary basics, while non-basics are excluded.
In applying for a home loan, many lenders will require an estimation of your weekly or monthly spend on things like groceries, transport, and utilities. Some lenders provide a living expenses calculator to help you work out your average weekly or monthly spend.
It's then expected the lender will compare the living expenses figure you provide against the HEM calculation for someone in your location with your number of dependents. The lender may then take the higher of these two figures (your declared expenses versus the HEM estimation) in deciding whether or not you can afford the home loan.
Why is HEM controversial?
The main controversy around HEM stems from the fact it has been criticised for vastly underestimating non-essential living expenses – potentially leaving borrowers struggling to make their home loan repayments if approved.
While lending regulators have been concerned about the reliance on HEM, the Banking Royal Commission really put HEM under the spotlight, when it revealed how shortcuts were being made in home loan approvals and living expenses were being underestimated.
One of the HEM benchmark's authors, Professor Guyonne Kalb from the Melbourne Institute, told the AFR in 2018 banks are not supposed to rely solely on it to approve home loan applications.
Ms Kalb said banks should make inquiries to households about their expenditure and then compare that against the HEM benchmark to identify households that are underestimating their expenses.
However, Ms Kalb also said HEM should not replace declared expenses because the levels of expenditure predicted by the benchmark are "very modest".
In the Royal Commission's final report, Commissioner Kenneth Hayne said the HEM benchmark is not a sufficient alternative to verification of a borrower's expenditure, but stopped short of scrapping HEM altogether because lenders had already started moving away from it.
Analysts had been worried that a push to scrap HEM could make it more difficult for people to get home loans.
Banks in hot water of use of HEM
ANZ
ANZ was probed for using the HEM benchmark to automatically approve 73% of home loans, without actually verifying the borrowers living expenses. Since the Banking Royal Commission, ANZ has reduced its reliance on HEM to just one-third of all mortgages written. Many other banks have since followed suit.
Westpac - wagyu and shiraz
The Australian Securities and Investments Commission (ASIC) took Westpac to court in 2019 over the bank's reliance on the HEM method.
The corporate regulator picked out seven case studies from 2011 - 2015 where the bank had relied on the HEM benchmark to automatically approve home loans. It was alleged that in all seven cases, Westpac didn't use the customers' declared living expenses "in any way", despite the customers' declared monthly expenses being higher than the respective HEM benchmark amounts.
ASIC argued it was a breach of responsible lending but Westpac denied the allegations, saying it did use the customer's declared living expenses to make sure the declared expenses didn't exceed 70% of income.
The bank said the fact it assessed home loans based on the HEM benchmark rather than on declared living expenses didn't mean customers would necessarily be unable to meet their home loan repayments.
Justice Nye Perram dismissed the case, arguing declared living expenses would only be relevant to assessing repayment capacity if one could identify "some living expenses which simply cannot be foregone or reduced beyond a certain point".
Illustrating his point, Justice Perram pointed out there is a minimum amount of money that has to be spent on food to survive – but that the minimum is different to the declared living expense of what someone actually spends on food.
"I may eat wagyu beef every day washed down with the finest shiraz but if I really want my new home, I can make do on much more modest fare," Justice Nye famously said.
While Westpac won the case against ASIC, the Banking Royal Commission has been a cautionary tale for lenders who are now more careful with how much they rely on the HEM benchmark when assessing home loan applications.
Despite losing the landmark case against Westpac, ASIC is still pushing forward with its plans to revise responsible lending rules amid uncertainty among lenders over how to comply. The Australian Prudential Regulatory Authority (APRA) is also continuing to push banks to lower their reliance on HEM.
What types of living expenses will be considered in my home loan application?
Since the Banking Royal Commission, lending requirements have tightened and the banks want to know exactly what you're spending your money on. This has been making it even more difficult for applicants to be approved for a home loan.
Tales have been told of lenders rejecting applications because the applicant spent too much money on Uber Eats or had an outstanding Afterpay debt. Some lenders are forensically combing through living expenses to make sure they're reflective of what the bank statements say.
Some common living expenses you may be asked to provide an estimate of in your home loan application include:
Groceries
Transport
Childcare
Entertainment and recreation
Utilities
Education
Clothing and personal care
Medical, health and fitness
Insurance
Children and pets (childcare, sports, tuition, pet expenses)
Communication (internet, phone bill)
Any other regular outgoing expenses
Why are my living expenses important in my home loan application?
Lenders are required by law, under the National Consumer Credit Protection Act 2009 and other related responsible lending guidelines, to take living expenses (among other factors) into consideration when someone applies for a home loan. This is so that lenders have a more complete picture of a borrower's financial situation and whether they'll be able to repay the loan.
The HEM benchmark is one way of doing this – but it's only supposed to be used as a benchmark figure. It's expected that lenders will then deep dive into a borrower's income and living expenses to get a more complete, accurate picture.
Savings.com.au's two cents
If there's one thing we've learned since the Banking Royal Commission, it's that the banks haven't been too good at assessing our living expenses and neither have some of us. Now the fallout is being felt, with tightened lending restrictions making it harder for applicants to be approved for a home loan.
To give yourself the best chance of being approved for a home loan, it's important to get organised and go to the bank with as much information as possible about your living expenses. Print out your bank statements for the last three to six months and highlight any unnecessary expenses. This will give you the chance to start addressing any problem spending behaviours which may prevent you from getting a home loan.
Article originally published by Emma Duffy on 26 May 2021, updated by Rachel Horan on 28 April 2022
Image by Boggy via Adobe Stock
---
---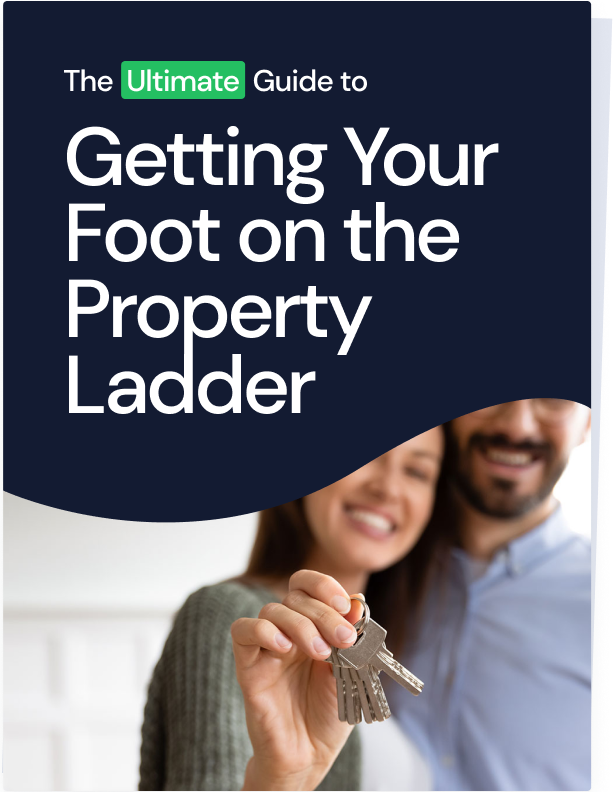 Ready, Set, Buy!

Learn everything you need to know about buying property – from choosing the right property and home loan, to the purchasing process, tips to save money and more!

With bonus Q&A sheet and Crossword!