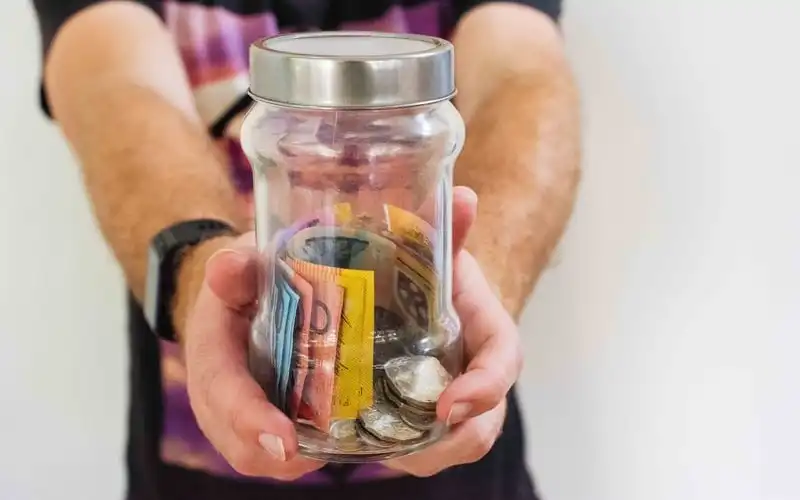 Peer to peer lending is more than just lending fifty bucks to Steve down the road. Here are some peer to peer lending platforms in Australia.
In the market for a personal loan? The table below features unsecured personal loans with some of the lowest interest rates on the market.
Lender

---

Fixed

Unsecured

N/A

More details

FEATURED

APPLY ONLINE

Low Rate Personal Loan Unsecured (Excellent Credit)

No extra repayment or early exit fees
No ongoing fees
Up to $75,000 in loan amounts
Funding approved within 24 hours

Fixed

Secured

N/A

More details

NO ONGOING FEES

NO APPLICATION FEES

Low Rate Personal Loan (Excellent Credit) (Secured)

Fixed

Unsecured

N/A

More details

CHECK YOUR RATE IN 2 MINUTES

Unsecured Loan (Excellent Credit)

No ongoing fees
No application fees
Apply online

Fixed

Unsecured

N/A

More details

Liberty Personal Loan (Very Good Credit History)
*Comparison rates based on a loan of $30,000 for a five-year loan term. Warning: this comparison rate is true only for this example and may not include all fees and charges. Different terms, fees or other loan amounts might result in a different comparison rate, Rates correct as of May 22, 2022. View disclaimer.
Peer to Peer Lending Providers & Platforms in Australia
P2P lending was introduced to Australia in 2012 after proving popular in the United Kingdom and United States. Peer to peer, or P2P, lending is both a way to get a loan, and a way to invest money. One person or business borrows money for an amount of interest, and another person supplies the money, getting some interest in return.
With savings account interest rates in the doldrums, and the stock market seemingly up and down like a fiddler's elbow, it can be tempting to either borrow or invest through such a platform, despite being inherently riskier than a savings account. So, who offers peer to peer lending in Australia? Right now, there are quite a few P2P lenders in Australia, including:
Bigstone
Bigstone was founded in 2014 and caters towards business lending. If you're not a business, you can probably skip ahead. Bigstone can loan amounts anywhere from $10,000 to $2 million. The finance can be used for anything from equipment purchases to office fitouts. The only stipulation is that you must have an ABN and have been trading for two or more years. For investors, the minimum initial investment amount is $1,000.
Harmoney
Harmoney started in 2014 and claims to be Australasia's largest personal loan marketplace. For credit assessments, instead of an analyst, Harmoney uses data and a fully-digital application process. Harmoney can also be used for debt consolidation. In Australia, the minimum loan amount is $2,000.
MarketLend
Jumping onto the scene in 2015, MarketLend is another peer to peer SME (small-medium-enterprise) lender. MarketLend is distinct in that it aims to reduce lender risk by taking a stake in each loan itself. On top of that, the P2P provider takes a 'mezzanine' type of stake, which means it is used as a buffer to shield investors should the loan pool start defaulting. Borrowers can take out a loan anywhere from $100,000 to $1.5 million, depending on credit history and other factors.
MoneyPlace
MoneyPlace is a consumer-focused P2P lender, with a minimum borrowing amount of $5,000, and a maximum of $50,000. There are also no monthly fees to use the platform. Borrowers can get started and fill out a form in as little as two minutes to find out their specialised rate. MoneyPlace says it can deliver the loan as soon as the next business day, sometimes sooner. Loan durations last for either three, five or seven years.
OnDeck
OnDeck is another SME P2P lender, setting up shop in Oz in 2015. The lender says it can fund business loans as quick as the same day. Starting in the United States, the lender says it has funded upwards of $13 billion in loans across the US, Australia, and Canada. Applications can take as little as 10 minutes, but businesses must have spent at least one year in business, and have at least $100,000 in annual turnover. Loans are anywhere from $10,000 to $250,000, with terms anywhere from six months to two years.
Plenti
Formerly known as RateSetter, Plenti was founded in the United Kingdom in 2010 and arrived in Australia in 2014. Arguably one of the more well-known P2P providers, Plenti offers personal loans from $2,000 up to $50,000 on terms from six months to five years. The initial query process can take as little as a minute. On the investment side, Plenti arguably offers the least opaque process. Investors can get started with as little as $10 and can choose between a fixed income fund, ethical investing fund, or a provision fund. Interest payments are usually made monthly - the interest margin fee is 10% of the gross interest at the time of writing.
SocietyOne
Another well-known P2P provider, SocietyOne was Australia's first P2P lender, founded back in 2012. Borrowers can access anywhere from $5,000 to $50,000 over two, three or five years. Applicants can have a rate allocated in as little as two minutes, with funds delivered in as little as one business day. Investors can register their interest on the SocietyOne website, and the brand says 90% of current investors on the platform are individuals or self-managed super funds. Investors should note there is a receivables management fee, as well as a trust expenses charge.
ThinCats
By far the funkiest name on this list, ThinCats was established in the UK in 2010. It's another SME P2P lender, offering secured loans from $50,000 up to $300,000, for loan terms of up to five years. For investors, there are monthly repayments of both principal and interest. Loans are secured by business assets, second mortgages and directors' guarantees. Investing with ThinCats is SMSF compatible. In addition, ThinCats claims to have no fees for investors, with membership being free, on top of no loan management fees.
Wisr
Formerly known as DirectMoney, Wisr offers P2P loans between $5,000 and $63,000. Wisr charges no repayment fees, admin fees or annual fees, but like many others does charge an establishment fee. Wisr calls itself a 'neo-lender', and as of April 2020 claimed total loan originations sat at more than $200 million, with an average credit score of 706.
Savings.com.au's two cents
As with any loan - or investment - it's important you do all the checks and balances. If you're a borrower, consider any fees before choosing a P2P lender. Establishment fees are common, and some lenders also charge other fees, such as monthly account keeping, early repayment and other fees. Also consider the interest rate. With record low interest rates, it's tempting to just get the first loan you see or are approved for. However, if you shop around, you might be able to find a better deal. Just be wary of applying for too many loans, because it could hurt your credit score.
For investors, consider the risks involved with P2P lending. Consider the type of person or business borrowing what's essentially your money. Loans are often collateralised and diverisified to mitigate risk, but P2P lending is generally a much more risky environment for your money than a savings account or term deposit. And as always, check the fees involved. Some lenders like to take a clipping off your investment return. The main message for investor and borrower is to read up, and shop around.
---
Photo by Melissa Walker Horn on Unsplash