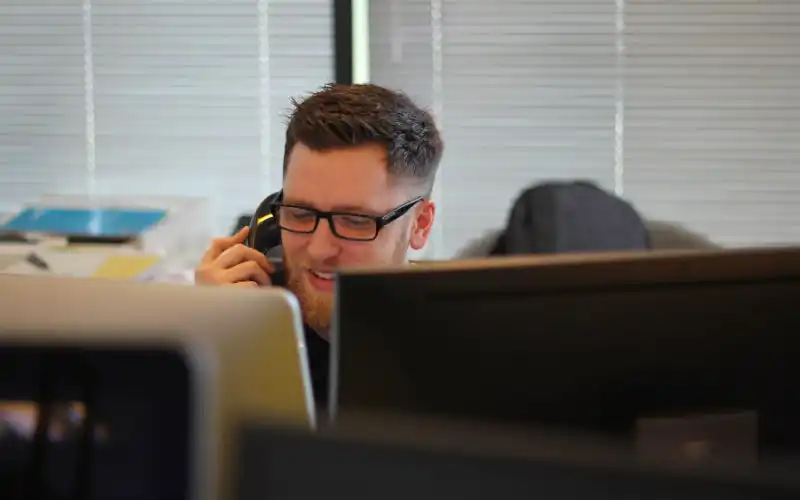 Photo by Berkeley Communications on Unsplash
The Australian Securities and Investments Commission (ASIC) has proposed a ban on unsolicited phone call sales of life insurance and consumer credit insurance (CCI).
CCI is generally designed to cover consumers if they can no longer make repayments on loans or credit, due to unemployment, illness or accident.
The corporate watchdog has suggested that companies are hawking complex products that customers don't need, want or understand.
In a report released last week, ASIC found that consumers were sold CCI despite the fact they were ineligible to claim under their policy.
The findings also revealed telephone sales staff used high-pressure selling and other unfair sales practices when selling CCI.
ASIC Commissioner Sean Hughes said in a statement that ASIC wants to give consumers the best chance to make well-informed decisions regarding insurance.
"ASIC will step in to stop practices that lead to poor consumer outcomes and destroy trust in the system," Mr Hughes said.
"It is only fair that consumers have a proper opportunity to consider which insurance product best meets their needs and then compare alternative products, without feeling pressured to make a purchase."
The proposal follows recommendations from the Financial Services Royal Commission that the Government has committed to implement.
Mr Hughes said in the meantime, ASIC will protect consumers from ongoing harm.
"Such a ban is consistent with the Financial Services Royal Commission recommendations, and will provide consumers with further protections from misselling practices now, ahead of wider law reform by Government," Mr Hughes said.
"Without such a ban, we are concerned that consumers will continue to be preyed upon by peddlers of inappropriate insurance products, using pressure sales tactics."
ASIC has previously taken action against a number of firms for malpractice:
ClearView refunded over $1.5 million to 16,000 customers after pressuring them to buy life insurance over the phone
Latitude Insurance provided refunds of approximately $1.1 million customers after it mis-sold CCI with Latitude personal loans and incorrectly denied claims on CCI policies sold with Latitude and other credit cards
Commonwealth Bank refunded over $10 million for mis-sold CCI
Consultation for the proposal will close 29 August 2019.
HAVE YOUR SAY
ASIC is inviting feedback on its proposal to ban unsolicited telephone sales of direct life insurance & consumer credit insurance. Such a ban would prevent the sale of complex insurance products which consumers do not need, want or understand https://t.co/Ribc01nsas pic.twitter.com/yYDIm1FR3h

— ASIC Media (@asicmedia) July 18, 2019
Consumer advocates welcome the move
The Consumer Action Law Centre (Consumer Action) has praised ASIC, saying there is a clear link between unsolicited selling and people being pressured into unsuitable or junk insurance.
In a statement, the group's CEO Gerard Brody said cold-calling is an unethical practice that has gone on for too long.
"Consumer Credit Insurance and direct life insurance have become exploitative cash cows for the insurance industry," Mr Brody said.
"People are being preyed upon by telemarketers who want to force the sale of these worthless or unsuitable products onto us, often targeting vulnerable Australians and causing significant consumer harm.
"A blanket ban on cold calling and unsolicited selling across all products and services is desperately needed to stop people from being exploited.
"Banning cold calling of insurance is a good start."
Loyalty taxes on insurance
ASIC's proposal coincides with research from the NSW Government that found existing customers are paying more to their insurance provider than new customers.
The report from NSW Insurance Monitor Allan Fels, found on average that customers renewing their insurance policy paid 34% more than new customers.
This was a 7% increase from the previous year and could be costing consumers as much as $3.6 billion, or at least $140 a year per person.
---
Latest Articles