The Roy Morgan survey of more than 50,000 Australians found that only one in five either switched insurance providers or renewed with the same company after shopping around in the last twelve months.
Nearly 80% automatically renewed their policy with the same company without shopping around.
Silje Dreyer, co-founder of GetReminded, a free app that reminds people when their insurance policies are up for renewal, said most people tend to stick with what they know.
"I think it's a combination of human behaviour where we like to stay with what we know and having no idea when the policy is due for renewal leaving us little to no time to shop around," she said.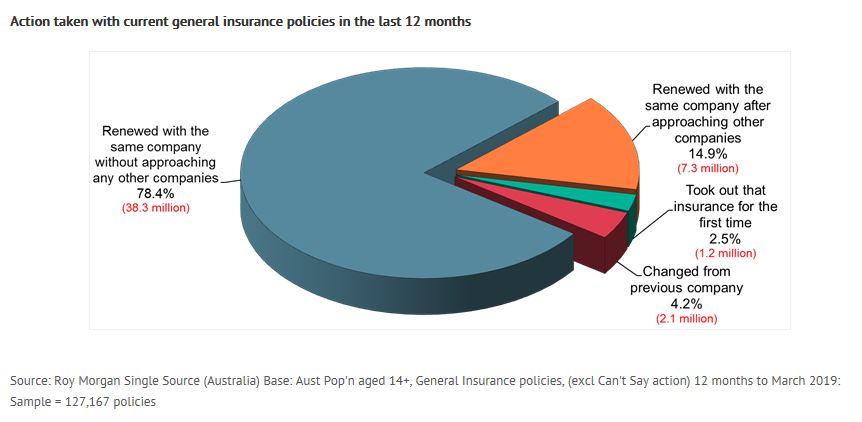 "It's crazy to think the divorce rate which impacts two in five Australians is higher than people wanting to get the best value for money when it comes to household services."
Over the last year, 78.4% (38.3 million) general insurance policies were renewed with the same company without approaching any other companies.
Only 4.2% (2.1 million) insurance policies were changed to a different insurer.
Insurance companies who had the most loyal customers (who renewed without shopping around) were CGU and RACV – ahead of RACQ, CBA, Apia and Suncorp.
Norman Morris, Industry Communications Director at Roy Morgan, said the number of policies actually being changed to a different insurer has dropped significantly.
"It appears that more people are looking around at renewal time but fewer are actually switching."
Ms Dreyer said many people are missing out on big savings as a result.
"Families can save around $2,800 a year on household expenses by knowing when contracts end for basic services. GetReminded gives people the time to shop around for the best deals rather than paying an invoice at the last minute," she said.
"There are many reasons to switch insurers, including changed financial circumstances, a bad experience, or simply seeking better value for money."
Ms Dreyer said consumers should consider the following tips when deciding on the best insurance policy for them:
Excess: "You can take out a policy with a high excess which will reduce your insurance premiums, or a low excess which will do the opposite and increase premiums."
Inclusions and exclusions: "Understand inclusions and exclusions in the policy that can vary between providers. For example, some car insurance policies include windscreen replacement while others do not."
Shop around: "Most insurers offer big discounts to entice new customers which you can also negotiate with your current provider to match or better a competitor's offer."
No last minute payment:

"Know ahead of time when your insurance is due for renewal."
Grouping policies: "Grouping all your policies with one provider seems sensible, and should save some money, but check each policy's coverage to ensure it is providing what you need. The bulk saving might be at the expense of something really important to your circumstances."
---
---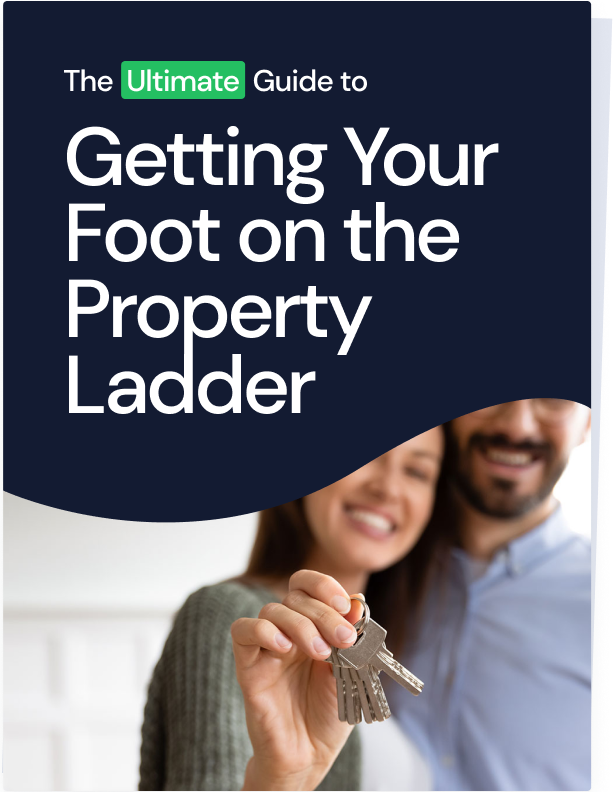 Ready, Set, Buy!

Learn everything you need to know about buying property – from choosing the right property and home loan, to the purchasing process, tips to save money and more!

With bonus Q&A sheet and Crossword!