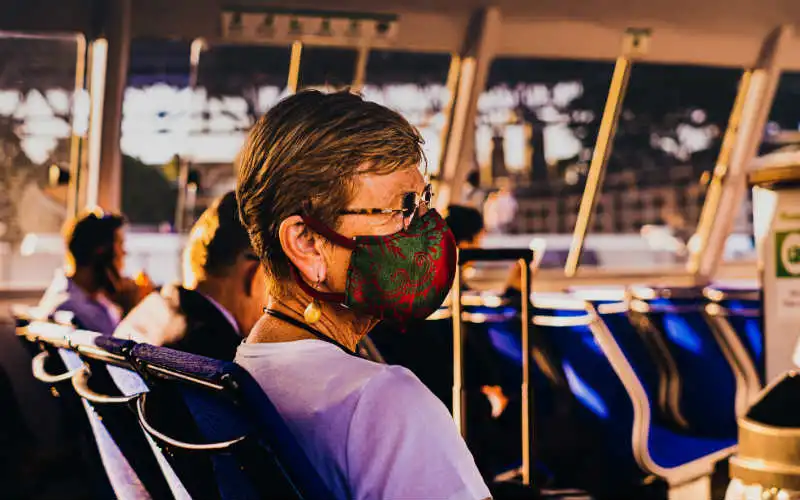 The majority of Australians support the introduction of a universal basic income (UBI) according to a new poll.
It seems being forced to rely on income support payments like JobSeeker during COVID-19 has made Australians more sympathetic to the idea of a UBI, with the majority of Aussies backing the idea.
That's according to a poll conducted by YouGov for the Green Institute, a public policy think tank of the Australian Greens.
The survey question posed to 1,026 Australians was "Unconditional income support is sometimes called a Guaranteed Living Wage or a Universal Basic Income. This means that just as we can rely on basic health care and education, everyone in a society has a guaranteed minimum amount of money that they can rely on. Would you support or oppose a guaranteed living wage being introduced in Australia?"

Of those surveyed, 58% support the introduction of a UBI. Only 18% opposed the idea.
Need somewhere to store cash and earn interest? The table below features introductory savings accounts with some of the highest interest rates on the market.
Lender

---

4

0

0

0

$product[$field["value"]]

$product[$field["value"]]

$product[$field["value"]]

More details

FEATURED

Savings Account (Amounts < $24k)

4

0

0

0

$product[$field["value"]]

$product[$field["value"]]

$product[$field["value"]]

More details

High Interest Savings Account (< $250k)

4

0

0

1

$product[$field["value"]]

$product[$field["value"]]

$product[$field["value"]]

More details

0

50

0

$product[$field["value"]]

$product[$field["value"]]

$product[$field["value"]]

More details

0

0

0

$product[$field["value"]]

$product[$field["value"]]

$product[$field["value"]]

More details
Rates based on a savings balance of $10,000. Sorted by total interest rates. Refer to providers' websites for bonus rate conditions and for any applicable fees and charges. Rates correct as of May 25, 2022. View disclaimer.
Put simply, a UBI is a scheme which provides regular cash payments to people to assist with living costs regardless of their employment status or income level.
The Green Institute explained UBI as a "policy to ensure that, just as we can all rely on at least basic health care and education, everyone in our society should have a guaranteed minimum income they could rely on to survive".
According to Treasury data, 3.6 million Australians relied on JobKeeper payments between March and September, while 1.5 million were still receiving payments after the scheme was revised in October.
See also: Let's talk about the JobSeeker cuts. Do they make sense?
According to the Green Institute, there are at least 15 jobseekers for every job advertised. The poll found that 50% of Australians feel that, at least while jobseekers continue to outstrip the number of jobs available, conditions on income support should be removed.
Only 24% said these conditions, such as the requirement to apply for a certain number of jobs, should remain.
"At the beginning of the pandemic, "mutual obligations" for income support were suspended, and their reintroduction is already causing great hardship, with payments suspended to 234,000 people, including 9,100 homeless people and over 12,000 First Nations people," said the Green Institute's Executive Director Tim Hollo.
"It's clear that Australians recognise that these conditions are pointless, and it's time to leave them in our past and move on together."
Mr Hollo said the results of the survey were interesting because it flies in the face of commonly held assumptions around welfare.
"The political conversation in Australia is built around an assumption that people like the surveillance-based welfare system that punishes and stigmatises people on income support," Mr Hollo said.
"This poll should well and truly squash that assumption and open up space in Australian politics for a different path – a path that sees us looking out for each other, helping each other to find our feet, making sure nobody slips through the cracks.
"Only six years after former Treasurer Joe Hockey declared that the 'age of entitlement' was over, it's now clear that it's the age of punitive welfare that is coming to an end."
[See also: What is the Cashless Debit Card?]
Support for the UBI was "remarkably even" across demographic groups including age, gender, income and employment status, dropping below 50% only in the very highest age bracket (75+).
Support was measurable higher in Victoria (65% support and 13% oppose) compared with other states, which is likely reflective of the extended lockdowns in that state.
However, many critics argue that that introducing a UBI could act as a disincentive to work, not to mention how much it would cost the Federal Budget.
Simon Cowan from The Centre for Independent Studies published a report in 2017 that disputes the claimed benefits of a UBI. In his report, Mr Cowan says there is no viable UBI option under Australia's current taxation system.
"The funding for a UBI can only come from massive tax increases. But if marginal tax rates climb over 50%, and potentially much higher, the disincentives to work and invest may threaten the viability of the entire system," Mr Cowan said.
For a UBI to work in Australia, Mr Cowan says Australia's taxation system would have to generate over $100 billion more in taxation.
"There are no easy ways to raise more than $100 billion in taxation: current proposals by Labor and the Coalition to raise additional taxation combined would cover less than 10% of the cost of a UBI," he said.
"UBI is a deeply flawed idea, with theoretical arguments that do not stand up to scrutiny and practical issues that have not been accounted for."
---
Photo by Soheb Zaidi on Unsplash