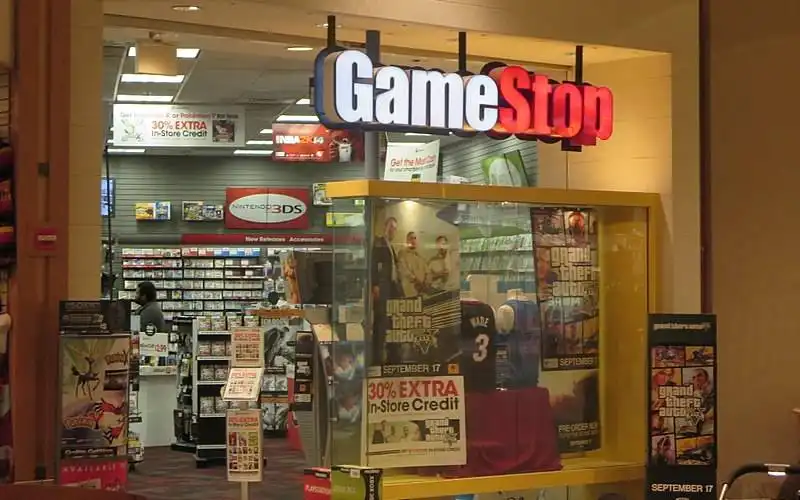 A recent survey by an investment platform indicates investing in stocks is preferred to property or savings accounts by many Australians.
eToro's survey of 1,181 Australian investors revealed more than two thirds of South Australians prefer the sharemarket to putting money in savings accounts.
It also found 41% of West Australians prefer to invest in the stock market over chasing property ownership goals.
Nearly half (46%) of Queenslanders also prefer investing in the sharemarket as opposed to stashing it in a bank account, compared to 29% of those from New South Wales.
Need somewhere to store cash and earn interest? The table below features savings accounts with some of the highest interest rates on the market.
Lender

---

4

0

0

0

$product[$field["value"]]

$product[$field["value"]]

$product[$field["value"]]

More details

FEATURED

Savings Account (Amounts < $24k)

4

0

0

0

$product[$field["value"]]

$product[$field["value"]]

$product[$field["value"]]

More details

High Interest Savings Account (< $250k)

4

0

0

1

$product[$field["value"]]

$product[$field["value"]]

$product[$field["value"]]

More details

0

50

0

$product[$field["value"]]

$product[$field["value"]]

$product[$field["value"]]

More details

0

0

0

$product[$field["value"]]

$product[$field["value"]]

$product[$field["value"]]

More details
Rates based on a savings balance of $10,000. Sorted by total interest rates. Refer to providers' websites for bonus rate conditions and for any applicable fees and charges. Rates correct as of May 25, 2022. View disclaimer.
Just over one-fifth of Queenslanders are also putting money into the sharemarket to save for a house.
Safety in investing is also a growing trend among some states, with New South Wales investors more eager than others (13%) to invest in commodities like gold and silver.
The COVID-19 pandemic also did not deter some investors: 22% of Queenslanders did not change their investment strategies despite the virus, while that figure was 46% for West Australians.
One-third of West Australians also only invest in companies that align with their ethical values.
Robert Francis, managing director of eToro, said low interest rates on savings accounts have slowed down the rate of "passive saving".
"We can see more Australians are realising there could be opportunities to generate greater returns by becoming more hands-on with their investing- and one way they're doing this is by investing in stocks and alternative assets over traditional savings accounts," he told Savings.com.au.
Share trading could also be an option for those who find saving for a house deposit too difficult, according to Mr Francis.
"If you have limited capital to invest, the real estate market may be difficult to break into, whereas our research with YouGov has found around 20% of Aussies know you can invest in the stock market with less than $500, with fractional shares becoming a very popular investment option for newcomers," he said.
"The pandemic has disrupted people's lives and threatened certain industries, which could mean people don't have a smooth disposable income to buy big-ticket items like property."
Mr Francis also sees the beginning of a longer-term trend, but that investors need to consider the risks of share trading.
"We are seeing a confluence of circumstances — the acceleration of digital technologies, commission-free stock investing, low or zero interest rates — pushing retail participation in the capital markets. We believe that this trend is here to stay," he said.
"When choosing the right investment strategy for you, ensure you do your research and hedge against risks by diversifying your investments much as possible."
eToro saw a 480% growth in Australian-registered users in 2020, compared to the same period in 2019.
Australia also represents the platform's fastest-growing market, accounting for 3% of its 17 million registered users worldwide.
However, just 18% of these users are female.
Savings priorities in 2021
More than one-third (36%) of Australians say their biggest priority for 2021 is to be 'financially fitter', according to an ING survey of over 1,000 Australians.
Nearly a third are also prioritising tackling debts, which trumps just 11% who say they are focusing on finding love.
This echoes a recent survey by Westpac that also found financial goals trumped love goals.
ING's survey also indicates 70% of respondents believe they are financially prepared for the year ahead, and the bank's head of consumer lending Fiona Prater said this is largely due to the pandemic.
"What this research suggests is that the pandemic has made many Aussies take the positive step to re-evaluate their financial position, making them more prepared for any future financial uncertainty," she said.
"In fact, a quarter of respondents say that over the past 12 months they have become more financially literate and understand their personal finances better."
The survey found more people are willing to talk about debt and finances than they were 12 months ago - 68% versus 61%.
"Because the pandemic affected us all, it's made the subject of finances and debt an everyday topic," Ms Prater said.
"We all know someone who has been directly or indirectly financially affected by the pandemic through no fault of their own."
---
Image Source: Corey Coyle on Wikimedia Commons