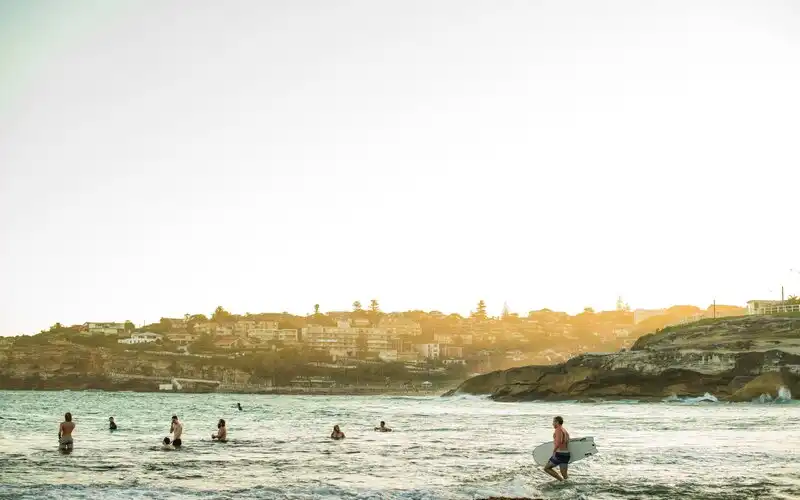 Photo by Luke Dean-Weymark on Unsplash
NAB's consumer anxiety index fell from 57.3 to 57.0 in Q3, and is now at similar levels to the same time last year.
The index ranges from 0 to 100, with 100 being extremely concerned, and is based on job security, health, the ability to fund retirement, cost of living, and government policy.
Overall, Australians believed their living costs had fallen over the past three months, particularly in lockdown-affected sectors like entertainment, travel, eating out, and transport.
Groceries topped the list of living costs, followed by utilities, medical expenses, telecommunications, and rent.
Need somewhere to store cash and earn interest? The table below features savings accounts with some of the highest non-introductory interest rates on the market.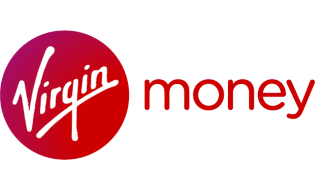 Advertisement
Boost Saver - Savings Account
Highest
variable rate
1.50%†
Base
variable rate p.a.
0.10%
BOOST YOUR SAVINGS with up to 1.5% for the first 3 months
Product Features
Red Hot Intro Rate of up to 1.5% for the first 3 months
Enjoy up to 1.2% thereafter
Bundled with the Virgin Money Go transaction account
Although the cost of living was the biggest driver of overall anxiety, it was only marginally ahead of government policy, where anxiety has risen as JobKeeper and JobSeeker begin to wind back.
Anxiety around job security also lifted to be well above the survey average.
By state, anxiety was highest in Victoria, New South Wales, and the Australian Capital Territory (ACT), followed by Queensland and Western Australia.
Victoria had the highest anxiety around job security and government policy, while New South Wales and the ACT had the highest anxiety around health, retirement funding, and cost of living.
Anxiety fell in all other states and was lowest in Tasmania.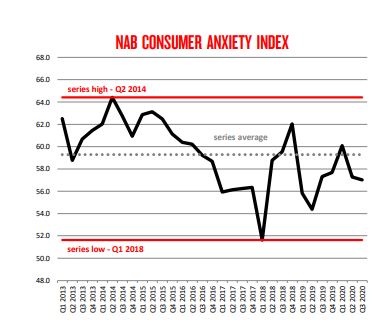 Source: NAB
Men continued to have lower anxiety than women, with women substantially more anxious about the cost of living and retirement funding.
Fewer consumers cut back on spending compared to the previous quarter, but spending still continued to be driven by the essentials.
The biggest improvements in non-essential spending were on eating out, entertainment, and travel and holidays.
Saving still trumps spending
Despite renewed optimism about spending in the next 12 months, more people intend to spend less than those who intend to spend more.
Areas where people to expect to spend more are home renovations, private health insurance, and residential property.
Consumers intend to spend less on cars, investment properties, school fees, and holidays.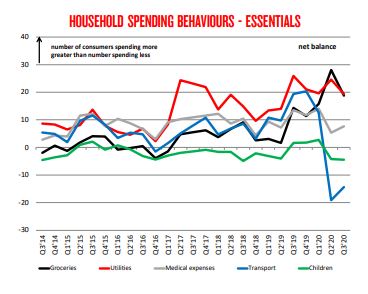 Source: NAB
The biggest behavioural change in consumers was being mindful of where they spent their money (+39%), highlighting the importance of value pricing.
NAB reported value perception had become increasingly important post-COVID as consumer perceived value was grounded in the belief that a product or service meets their needs or expectations.
Supporting local business (+35%) was the next most common behavioural change, underlining the opportunity for small business post-COVID.
NAB research showed trust levels towards small businesses were extremely high.
Other key areas where consumer behaviours are changing most included:
More buying online to avoid going into a store (+23%),
Switching to less expensive products to save money (+20%),
Doing more research before buying (+18%), and
Purchasing products based on availability (+17%).
Amid continued lockdown restrictions, a much larger number of consumers in Victoria did more buying online, purchased more products based on availability, shopped on a new website, bought a product due to convenience, and tried a new brand or product.
---
Latest Articles