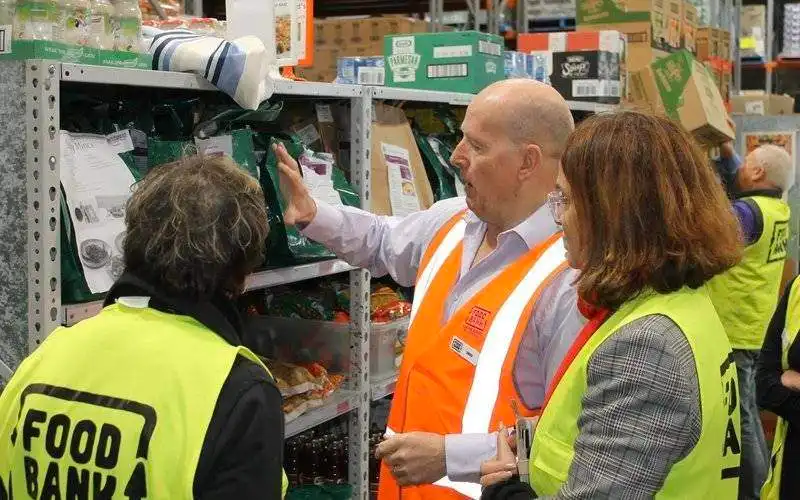 Source: Twitter
Social Services Minister Anne Ruston has rejected reports there would be a permanent increase to JobSeeker.
Newscorp, citing senior ministers as sources, reported when Treasurer Josh Frydenberg hands down his mini-budget in July, he would announce the JobSeeker payments would rise from $40 to $75 per day.
But on Sunday, Senator Ruston said these reports were "factually incorrect".
"There is no submission to the effect that has been reported in the paper that is currently before me or I'm aware of," Ms Ruston said.
"Given I'm the Social Services Minister you'd like to think I'd be aware of it.
"I know of no such proposal and you can read into that what you'd like."
Need somewhere to store cash and earn interest? The table below features introductory savings accounts with some of the highest interest rates on the market.
Lender

---

4

0

0

0

$product[$field["value"]]

$product[$field["value"]]

$product[$field["value"]]

More details

FEATURED

Savings Account (Amounts < $24k)

0

200

0

$product[$field["value"]]

$product[$field["value"]]

$product[$field["value"]]

More details

PremiumSaver (Amounts < $250k)

3

0

0

0

$product[$field["value"]]

$product[$field["value"]]

$product[$field["value"]]

More details

0

10

0

$product[$field["value"]]

$product[$field["value"]]

$product[$field["value"]]

More details

4

0

0

1

$product[$field["value"]]

$product[$field["value"]]

$product[$field["value"]]

More details

WebSavings Account (New Customer) ($2,000+)
Rates based on a savings balance of $10,000. Sorted by total interest rate. Refer to providers' websites for bonus rate conditions. Note that the base rate will apply once the introductory term has passed. Rates correct as of May 24, 2022. View disclaimer.
JobSeeker, formerly Newstart, was doubled to $1,100 a fortnight as COVID-19 sent the economy into an effective hibernation.
It's due to return to it's original $550 a fortnight on September 27, when the JobKeeper scheme is also scheduled to end.
Ms Ruston said both schemes were currently being reviewed and no decision had yet been made.
The federal government has denied reports it will permanently increase the unemployment benefit by $75 per week.

The Jobseeker payment was doubled as the Covid crisis hit but, as @jekearsley explains, its expiry date is fast approaching. #9News pic.twitter.com/p0OUDh5Cwf

— Nine News Melbourne (@9NewsMelb) June 28, 2020
She said the Government was focussing on supporting those who would still be experiencing financial hardship after September.
"We are working in that environment of transition at the moment, we are not looking at the long-term," she said.
The Senator said the Government was committed to creating jobs and returning the economy to normality by easing restrictions.
"We're looking around the states and territories to open up their economies so we can recreate jobs so we can get people who have found themselves unemployed through this pandemic, or on JobKeeper because their businesses had to shut down, slowdown, or step back, to make sure that those jobs are recreated so we can get Australians back to work."
Labor frontbencher Tanya Plibersek told Sky News on Sunday that huge numbers of Australians would struggle to live if the payment returned to pre-COVID levels of $40 a day.
"It is an inadequate payment, it doesn't allow people to live with dignity," Ms Plibersek said.
"We now have hundreds of thousands of extra people joining the dole queue, people who have been working full time until very recently that would very much struggle if what's now called JobSeeker went back to the old Newstart rate."
An increase to dole payments has been advocated for by Labor, the Greens, and welfare groups long before the pandemic struck, but the coalition had remained firm that no increase is necessary.
Although the Prime Minister and his Cabinet have reaffirmed the increased JobSeeker payments and JobKeeper are temporary, the most recent unemployment figures may give them cause to reconsider.
The Australian Bureau of Statistics (ABS) revealed the unemployment rate increased to 7.1% in May, from 6.4% in April.
The numbers were far worse than predicted, with 800,00 people losing their jobs since the start of the pandemic.
Many economists have forecast the rate will stay above 7% until the end of 2021 and hit 10% before the end of this year.
---
Latest Articles