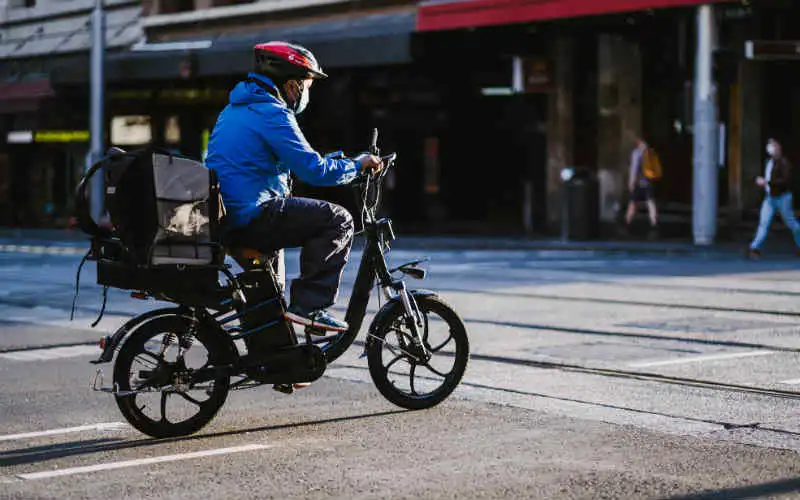 Photo by Kate Trifo on Unsplash
The coronavirus pandemic will have long-lasting impacts on consumer behaviour with nearly half of Australians expecting to struggle financially over the next few years.
That's according to a report - Brand New Australia - by research agencies The Lab and Nature which found that the COVID-19 pandemic has changed the way Australians feel about their finances.
The report, which surveyed more than 6,000 Australians, found that 48% of Australians said they expect the next few years to be difficult financially, while 54% are re-evaluating what they spend money on as a result of COVID-19.
Need somewhere to store cash and earn interest? The table below features introductory savings accounts with some of the highest interest rates on the market.
Lender

---

4

0

0

0

$product[$field["value"]]

$product[$field["value"]]

$product[$field["value"]]

More details

FEATURED

Savings Account (Amounts < $24k)

0

200

0

$product[$field["value"]]

$product[$field["value"]]

$product[$field["value"]]

More details

PremiumSaver (Amounts < $250k)

3

0

0

0

$product[$field["value"]]

$product[$field["value"]]

$product[$field["value"]]

More details

0

10

0

$product[$field["value"]]

$product[$field["value"]]

$product[$field["value"]]

More details

4

0

0

1

$product[$field["value"]]

$product[$field["value"]]

$product[$field["value"]]

More details

WebSavings Account (New Customer) ($2,000+)
Rates based on a savings balance of $10,000. Sorted by total interest rate. Refer to providers' websites for bonus rate conditions. Note that the base rate will apply once the introductory term has passed. Rates correct as of May 24, 2022. View disclaimer.
The research also found that:
65% of Australians believe the pandemic is the reset needed to reevaluate how we're living
58% want a simpler life when the pandemic is over
53% of Australians are really worried about the future
49% of Australians want things to go back to exactly how they were before COVID-19
44% of Australians will not be able to relax until there is a COVID-19 vaccine
36% of Australians are excited about the opportunities that will emerge post-pandemic
Nature Partner and Managing Director, Sydney, James Jayesuria, said it's clear that Australians feel like the COVID-19 pandemic is an opportunity for change.
"For many, the pandemic has led to their first taste of unemployment, a looming recession and a potential housing market crash," he said.
"For some, it has led to a rise in the sense of community and connection to local neighbourhoods. For others, it has led to a reinterpretation of what matters – where we spend our time and money, what we missed and what we didn't miss."
The report revealed five segments of people: Safety Seekers (26% of Australians), Simplifiers (20%), Opportunists ( 20%), Strugglers (18%), and Returners (16%).
Of those groups, the Strugglers and the Simplifiers were most concerned about their finances.
"Strugglers are likely to be from lower-income households that have been hit financially by the crisis. They believe the next few years will be very difficult financially and saving money is a top priority for them," the report said.
"The Simplifiers have also experienced a negative financial impact but they have a slightly more optimistic view of the world than the Strugglers.
"The Simplifiers are looking to lead less complicated lives and have changed their views about what they want out of life. They have re-evaluated their spending habits and are more focused on saving money."
It comes after a recent Consumer Policy Research Centre report estimates that 12 million Australians are concerned about their financial wellbeing as a result of COVID-19.
Lead researcher Dr Jeremiah Brown from the Centre for Social Impact at UNSW Sydney said before the pandemic, many Australians were not in a good position to withstand a large economic shock.
"That's why so many households have been heavily affected by the pandemic in complex ways," Dr Brown said.
"Prior to the pandemic, one-third of the Australian private rental market was in housing stress, Australia had the second highest household debt to income ratio in the world, approximately 30% of Australian households have less than one month of income worth of savings and one in eight Australians would not be able to raise $2,000 within one week in an emergency.
"For many households, a slight drop in income will hit hard as they don't have savings to draw on when their income decreases."
In June, the unemployment rate rose to 7.4% according to ABS statistics, again sparking calls for JobSeeker to be permanently increased.
On Thursday, Treasurer Josh Frydenberg is expected to outline new measures for the JobKeeper scheme.
---
Latest Articles