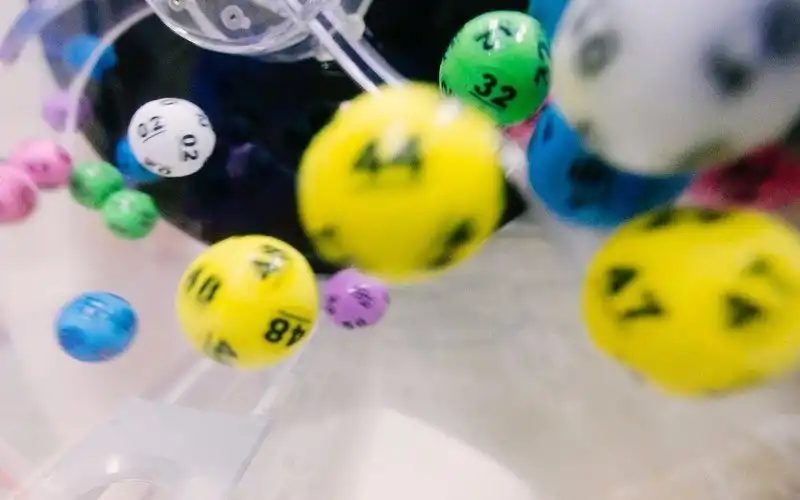 Photo by dylan nolte on Unsplash
Pokies spending might be down, but COVID-19 shutdowns have resulted in a doubling of spend on lottery tickets.
In the past month, The Lottery Office has recorded a 108% spike in Australians buying tickets in its draws.
This is based on numbers in New South Wales, which just in the last week saw a 54.6% increase in Lottery Office revenue compared to the average pre-lockdown week.
This news comes less than two weeks since Alliance for Gambling Reform found $1.5 billion had been saved by Australians not using gaming machines (aka pokies) - that's around 8% of the near $25 billion lost to gambling in a year.
Lottery Office CEO Jaclyn Wood said this growth trend in lottery spending started in early March, and can largely be attributed to the increased participation of younger people since lockdowns started, with a 103% rise among 25-39 year olds.
"Working from home and social isolation are definitely factors in the figures we are seeing, with people in younger demographics clearly trying to remain hopeful and stay entertained during an incredibly stressful time," Ms Wood said.
"The irony now is that the options for what people could do with their winnings are significantly limited. Travel is currently off the table and luxury items have less appeal than ever before.
"We suspect that more than ever before, people are looking for economic security rather than a millionaire's lifestyle."
Ms Wood said the dream of winning the jackpot is "a great distraction" for many stuck in isolation, but also stressed the importance of responsible spending.
"We know that many people have been directly impacted by the closure of businesses across the country, which is why we have individual and weekly spend limits to protect players," she said.
"It's never been more important for customers to set their own spending limit from within their account. Once set, these limits cannot be increased by the customer within 24 hours.
"We also have a range of other measures in place to ensure that we encourage responsible participation only."
Need somewhere to store cash and earn interest? The table below features introductory savings accounts with some of the highest interest rates on the market.
Lender

---

4

0

0

0

$product[$field["value"]]

$product[$field["value"]]

$product[$field["value"]]

More details

FEATURED

Online Saver (Amounts < $499999)

0

200

0

$product[$field["value"]]

$product[$field["value"]]

$product[$field["value"]]

More details

PremiumSaver (Amounts < $250k)

3

0

0

0

$product[$field["value"]]

$product[$field["value"]]

$product[$field["value"]]

More details

0

10

0

$product[$field["value"]]

$product[$field["value"]]

$product[$field["value"]]

More details

4

0

0

1

$product[$field["value"]]

$product[$field["value"]]

$product[$field["value"]]

More details

WebSavings Account (New Customer) ($2,000+)
Rates based on a savings balance of $10,000. Sorted by total interest rate. Refer to providers' websites for bonus rate conditions. Note that the base rate will apply once the introductory term has passed. Rates correct as of June 28, 2022. View disclaimer.
Doubling of lottery spending "concerning"
Alliance for Gambling Reform Chief Advocate Reverend Tim Costello said that although lottery tickets have a lower rate of harm than other forms of gambling, the doubling of lottery spending is concerning, particularly at a time when many people are experiencing financial stress.
"It's disturbing to see the lottery industry suggesting any form of gambling is a simple distraction at the moment," Rev Costello told Savings.com.au.
"Just as medical and public health professionals are concerned about increased alcohol consumption during this pandemic, it's concerning to see a potentially dangerous and addictive product promoted as a mere form of escapism, particularly when we know people experiencing social isolation are more prone to gambling harm.
"We've seen some positive moves by banks in recent times towards banning the use of credit cards for gambling, or allowing customers the option of blocking such purchases themselves."
In February for example, NAB allowed customers to block gambling transactions on personal NAB credit and debit cards, including:
sports betting
casino games
lottery tickets
online gambling
Rev Costello also said it was good to see the lottery industry recognising and facilitating people setting limits on their gambling spending.
"But no matter how little or how much you spend on lottery tickets, the reality people need to face is that the odds of winning big on lotteries in Australia are around one in more than 8 million," he said.
"You are literally paying to let yourself dream with next to no chance of ever winning; normally dreams are free."
Australians are the biggest (or worst) gamblers per-capita than any other country or administrative region, losing US$958 per year per adult, according to H2 Gambling Capital.
The next closest are Hong Kong ($768), Singapore ($725) and Finland ($515).
Resources for gambling help
If you're reading this and think you might have a problem with gambling, there are numerous resources you can reach out to for help:
To help get your finances back in order after gambling issues, you can also speak to an ASIC approved financial counsellor.
---
Latest Articles