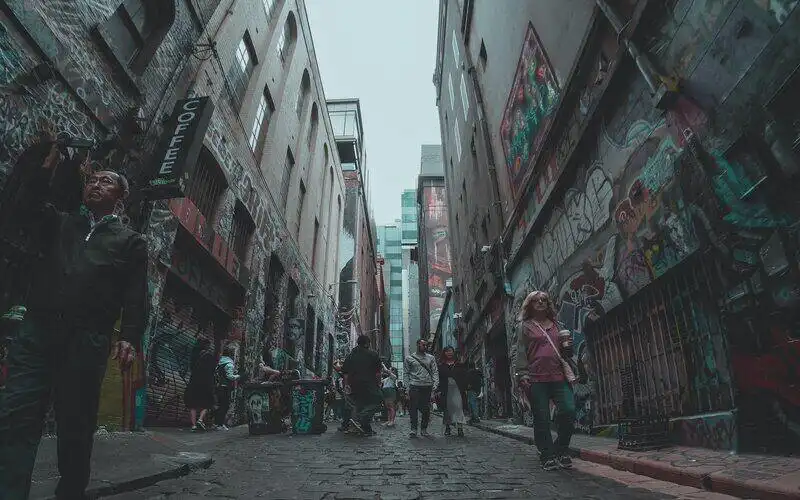 Photo by Christofer Tan on Unsplash
Westpac's monthly consumer confidence has reached its highest level since November 2013.
The index lifted by 2.5% to 107.7 in November, following an 11.9% increase in October.
It now sits 35.3% above its level in August and 13% above the average over the six months prior to the economy-wide shutdown in March.
Need somewhere to store cash and earn interest? The table below features savings accounts with some of the highest non-introductory and introductory interest rates on the market.
Lender

---

4

0

0

0

$product[$field["value"]]

$product[$field["value"]]

$product[$field["value"]]

More details

FEATURED

Online Saver (Amounts < $499999)

4

0

0

0

$product[$field["value"]]

$product[$field["value"]]

$product[$field["value"]]

More details

High Interest Savings Account (< $250k)

4

0

0

1

$product[$field["value"]]

$product[$field["value"]]

$product[$field["value"]]

More details

0

50

0

$product[$field["value"]]

$product[$field["value"]]

$product[$field["value"]]

More details

0

0

0

$product[$field["value"]]

$product[$field["value"]]

$product[$field["value"]]

More details
Rates based on a savings balance of $10,000. Sorted by total interest rates. Refer to providers' websites for bonus rate conditions and for any applicable fees and charges. Rates correct as of June 26, 2022. View disclaimer.
Westpac chief economist Bill Evans said the main driver of the spike had been a reopened Victoria, and forecast the trend to continue with more recent positive economic and medical news.
"The most important developments since last month have been the significant unwinding of restrictions across Victoria and the reopening of the Victoria-NSW border," Mr Evans said.
"The survey was conducted over the period of November 2–8 before the second round of easing restrictions had been announced for Melbourne, although with Victoria's stunning recent success in containing the virus, expectations for this second round were buoyant.
"It also preceded the recent encouraging developments around Pfizer's Coronavirus vaccine."
Victoria had an almost 9% surge in consumer confidence, while NSW saw a 5.5% fall, following a massive 17.5% jump last month.
Mr Evans said the Reserve Bank's decision to cut the cash rate by 15 basis points to a new record low of 0.10% had also instilled confidence.
"While relatively modest, the cuts came with a commitment to keep rates on hold for at least three years," he said
"Subsequently, banks have further reduced the rates on fixed rate mortgages – some going below the psychologically uplifting rate of 2%."
Consumers confidence to buy a home hits seven year high
The November consumer confidence suggested a rapid recovery around the housing market, Mr Evans said.
"The 'time to buy a dwelling' index surged 8% from 122.2 to 132.0," he said.
"That is the highest reading since November 2013. It is 11% above its level from a year ago."
Confidence was very strong in Queensland and NSW, and even Victoria saw a solid recovery.
However, mixed responses in the family finances index and the labour market are expected to be strong headwinds to housing market recovery.
"There was a flat response amongst the own finance components with the 'family finances, last 12 months' subindex down 3.2% and the 'family finances, next 12 months' sub-index up 0.2%," Mr Evans said.
"This may be reflecting the scaling back of JobKeeper and JobSeeker since October, while the back dated tax cuts will not impact incomes until mid-November."
"The [Unemployment Expectations] Index is still 19.7% below its April peak and 7.3% below the six- month average prior to March."
But Mr Evans said despite this, the main message from this survey was the encouraging optimism building around the housing market.
"For now, the boost from record low interest rates is clearly over-riding negatives around high unemployment; the overhang of deferred loans; the prospect of withdrawal of significant fiscal support; slow population growth; and rising vacancy rates," he said.
"In short, the monetary authorities, who are usually unnerved by booming confidence in the housing market, are supporters of these developments due to the boost that a strong housing market will give to jobs and growth."
It's beginning to feel a lot like Christmas
Every November survey, Westpac asks additional questions to consumers about their Christmas spending intentions: Whether they expect to spend less, the same, or more than last year.
Results have been stable over the past five years with the proportion expecting to spend more ranging from 9.8% to 16.9% while the proportion expecting to spend less ranging from 29.6% to 32.5%.
For 2020, 11.5% expected to spend more and 32.3% expected to spend less.
"Given the high degree of uncertainty this Christmas, and the headwinds from the high unemployment rate it is a very encouraging sign, that Australians are planning for a 'normal' Christmas," Mr Evans said.
---
Latest Articles