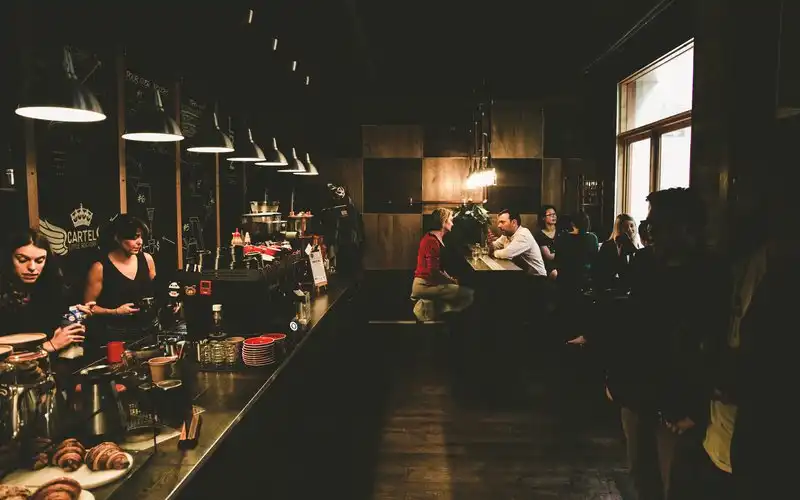 Photo by Benjamin Ashton on Unsplash
Australia's unemployment rate has increased from 7.4% to 7.5% in July, seasonally adjusted.
The figures from the Australian Bureau of Statistics (ABS) painted a more positive picture of the Australian job market, as employment increased by 114,700 people and hours worked increased by 1.3%.
However, with the marginal increase to unemployment, there are now more than one million people out of work and searching for a job.
The figures come in shy of the market consensus of the unemployment rate increasing to 7.8%, while forecasting was split between 125,000 jobs being lost and 150,000 being added, a reflection of how volatile the economy currently is.
Head of Labour Statistics at the ABS Bjorn Jarvis said while the results were encouraging, there was a significant difference between the current and pre-COVID-19 job market.
"The July figures indicate that employment had recovered by 343,000 people and hours worked had also recovered 5.5% since May," Mr Jarvis said.
"Employment remained over half a million people lower than seen in March, while hours worked remained 5.5% lower."
Need somewhere to store cash and earn interest? The table below features introductory savings accounts with some of the highest interest rates on the market.
The increase to employment was largely driven by part-time employment, which added 71,200 jobs, while full-time employment saw 43,500 jobs added.
Hours worked for females was up 2.3%, compared to just 0.6% for males, with hours down for each down 4.9% and 5.9% respectively since the start of the pandemic.
Mr Jarvis said the figures didn't yet show the damage to the job market done by stage 4 restrictions in Victoria.
"The July data provides insight into the Australian labour market during Stage 3 restrictions in Victoria," he said.
"The August Labour Force data will provide the first indication of the impact of Stage 4 restrictions."
New South Wales saw the largest increase in employment in July, adding almost 60,000 jobs, followed by Victoria and Western Australia.
Monthly changes in labour force populations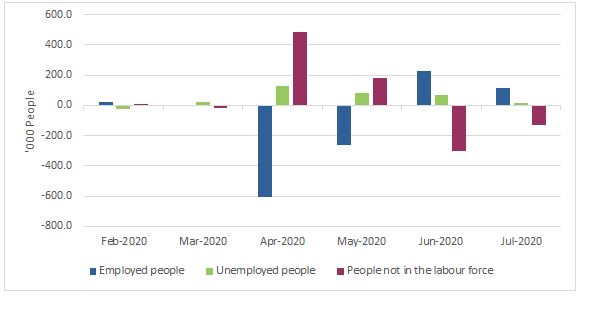 Source: ABS
Average earnings rise as low paid jobs lost
The ABS found the average ordinary time earnings for full-time adults in May was $1,714, seasonally adjusted, up 3.3% from November of last year.
Mr Jarvis said lower-paid jobs and industries were particularly impacted by COVID-19 restrictions, accounting for a high share of jobs lost.
"This fall in lower-paid jobs led to an increase in average earnings for all employees because the remaining jobs had a higher earnings profile," he said.
"In recent years, the six-monthly increase in average earnings for all employees has been around 1%.
"The 3.8% increase to mid-May highlights the extent of the major compositional change in jobs and earnings during this difficult period."
Employees in the mining industry had the highest full-time weekly earnings at $2,697.50, while those in the accommodation and food services industry had the lowest at $1,139.30.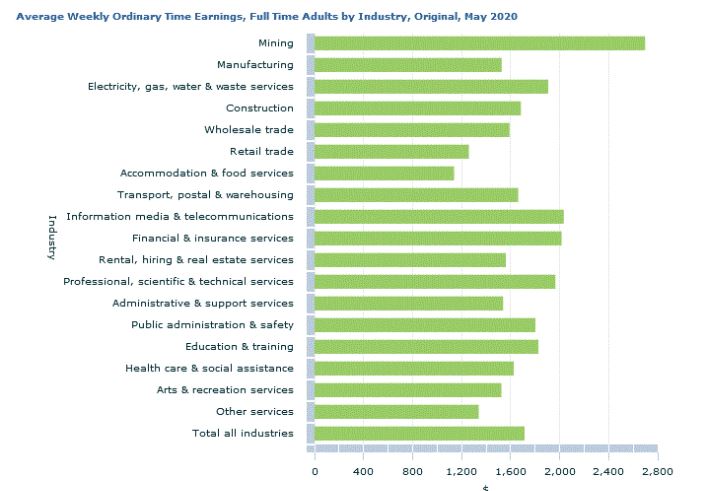 Source: ABS
More to come..
---
Latest Articles