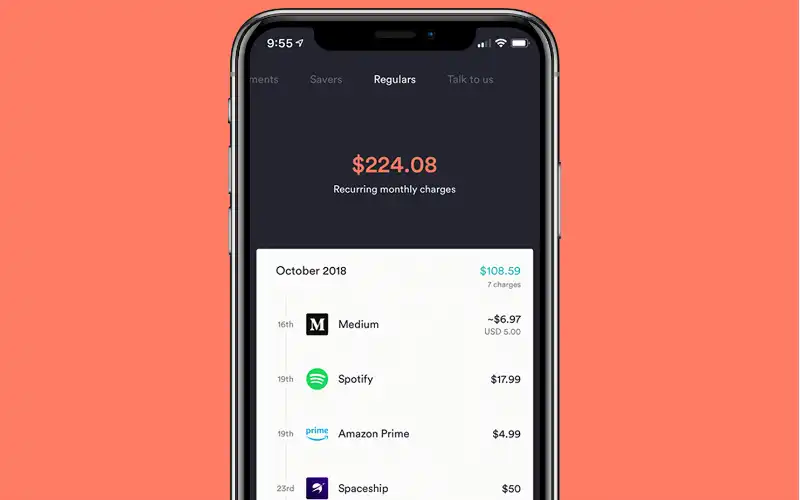 Image source: Up
Up Bank has told customers it will be slashing its savings account interest rate by a significant 50 basis points next month.
According to Up, from 1 November 2020 it will be lowering the maximum interest rate on its Up Saver account to 1.10% p.a, down from 1.60% p.a which was last changed in July this year.
Need somewhere to store cash and earn interest? The table below features savings accounts with some of the highest non-introductory and introductory interest rates on the market.
Lender

---

4

0

0

0

$product[$field["value"]]

$product[$field["value"]]

$product[$field["value"]]

More details

FEATURED

Savings Account (Amounts < $24k)

4

0

0

0

$product[$field["value"]]

$product[$field["value"]]

$product[$field["value"]]

More details

High Interest Savings Account (< $250k)

4

0

0

1

$product[$field["value"]]

$product[$field["value"]]

$product[$field["value"]]

More details

0

50

0

$product[$field["value"]]

$product[$field["value"]]

$product[$field["value"]]

More details

0

0

0

$product[$field["value"]]

$product[$field["value"]]

$product[$field["value"]]

More details
Rates based on a savings balance of $10,000. Sorted by total interest rates. Refer to providers' websites for bonus rate conditions and for any applicable fees and charges. Rates correct as of May 25, 2022. View disclaimer.
In a note to customers, Up said both the conditional bonus rate and the base interest rate are changing:
Bonus interest rate will change from 1.5% p.a. to 1.1% p.a;
The base interest rate will change from 0.1% p.a. to 0% p.a; and
The bonus limit will increase from $50,000 to $1million
The conditions to earn this bonus interest rate remains unchanged, as customers will still need to make five linked transactions per month.
If customers don't meet the bonus conditions they will now earn $0 in interest.
This is a massive change to the interest rate and is essentially worth two 25 basis-point Reserve Bank rate cuts, which haven't occurred since late March 2020.
On a balance of $10,000 this represents more than $50 in interest earned in a full year.
Interest "won't make a material difference"
Commenting that Up had already helped tens of thousands of Australians reach their savings goals, Up co-founder Dom Pym said Up's success comes from its unique user experience, and not its interest rate, which it has previously said wasn't as important.
"In the current very low-rate interest environment, interest alone (bonus or otherwise) is not going to make a material difference to most Australians' savings goals," Mr Pym told Savings.com.au.
"Whereas these small positive daily savings habits that Up makes a reality for many Australians can actually make a real difference to achieving their savings goals over time. Were market leaders in simplifying the bonus conditions for interest rates, to just 5 transactions without any minimum monthly deposits required to qualify for bonus interest.
"With these new changes we've announced to the Up Saver interest rate today, we're going one step further by eliminating the base/bonus concept altogether.
"Either you are eligible for interest or not, and we have increased the Savers interest rate cap to $1m, which for most Upsiders means they earn interest on all their savings."
[Read: Neobanks compared: Interest rates & fees]
Up not the only bank to cut rates recently
It's worth noting that Up isn't the only bank to make changes to savings accounts lately.
In recent weeks:
Major banks Westpac and Commonwealth Bank also made 15 and 5 basis point cuts to their savings account rates respectively, with these products now offering interest rates well below the 1.00% p.a. barrier.
[Read: Westpac to offer 3% savings rate to under-30s]
However, none of these single changes has been as big as the 50 basis points shaved off by Up.
This large cut by Up could be in anticipation of another Reserve Bank rate cut, which could occur either next week or in November.
Economists at Westpac and NAB initially forecast an RBA rate cut as soon as October to 0.10% (down by 15 basis points), before Westpac flipped on its own prediction and went on to say the cash rate will instead be cut in November.
Westpac Chief Economist Bill Evans said the RBA is likely to defer its policy changes to November 3 to give the government a chance to "clear the air" to sell its Budget.
"October 6 happened to be Budget Day so our expectation was that it would be another "Team Australia" initiative with both the fiscal and monetary authorities working together to address the economic crisis," Mr Evans said.
"Cutting the cash rate a week before the Budget announcement has a much less significant effect on the government's capacity to sell the Budget than acting on Budget Day."
The market expects the cash rate to be changed in October.
According to the ASX RBA rate indicator, the ASX 30 Day Interbank Cash Rate Futures indicated a 67% expectation of an interest rate decrease to 0.00% in October as at 30 September.
It was as high as 77% on 24 September.
AMP Capital chief economist Shane Oliver meanwhile told The New Daily the chance of a 15 basis point rate cut in October is "50-50".
---
Latest Articles