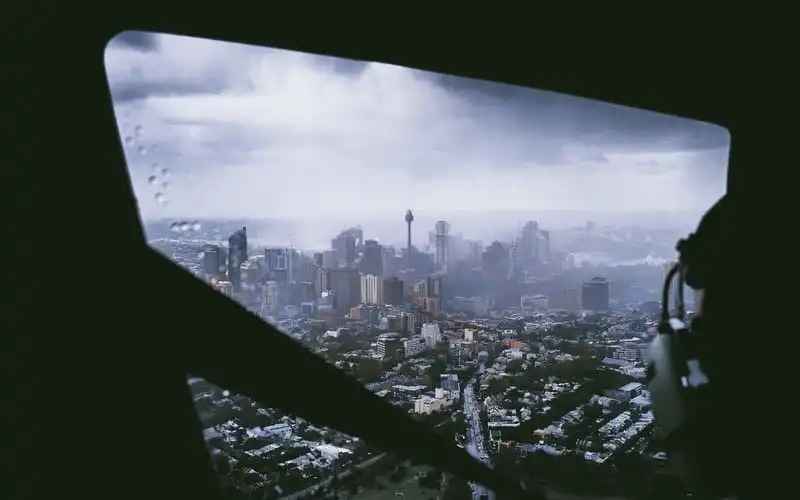 The Westpac-Melbourne Institute consumer sentiment index rose 1.5% in July, up to 108.8 from 107.2 in June.
The biggest bounce back was seen in the category 'Family finances versus a year ago', which jumped 4.6% on the month for an index reading of 93.7.
However, more people expect economic conditions over the next five years to worsen, with that category down 3.1% on the month, albeit still at generally confident levels for an index reading of 110.5.
Westpac's chief economist Bill Evans said the survey was conducted from 5 to 9 July, which was during Sydney's latest lockdown but prior to tightening restrictions.
"Confidence has held up overall despite a sharp fall in NSW as other states – notably Victoria and Western Australia – recorded strong bounce-backs from COVID-related disruptions in June," Mr Evans said.
"The main takeaway is that concerns around the current virus outbreak and associated restrictions in NSW are not spilling over to the rest of the country. This contrasts with Victoria's 'second wave' outbreak in August last year which weighed heavily on sentiment across the rest of the country."
This follows a sluggish couple of months for the index in May and June.
Mr Evans said consumer confidence could be increasingly contingent on COVID lockdowns.
"It seems likely that at the time of the survey many respondents may have been expecting a shorter lock-down period than is now being mooted," Mr Evans said.
"Ominously, that suggests confidence in Sydney and NSW could fall significantly further if lockdown measures are unsuccessful or slow to act in containing the outbreak.
"Notably, sentiment in the state was much weaker through July-September last year (averaging around 88) when the COVID situation in NSW was much less threatening."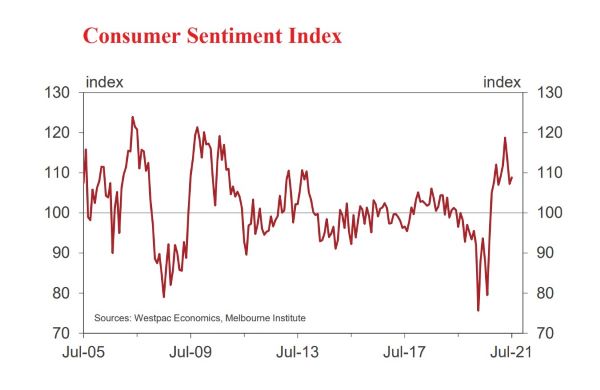 What about property sentiment?
Quite often the biggest financial decision anyone will make in their lifetime is buying a home.
Mr Evans said there was a "disconnect" between lockdowns and house price expectations.
"The 'time to buy a dwelling' index lifted from 96.1 to 96.9. This still leaves the Index down substantially (26.5%) from its peak in November 2020," he said.
"The consistently weaker reads likely reflect concerns about the impact of sharp price increases on affordability, especially amongst prospective first home buyers and owner occupiers.
"Notably, the index for Sydney only dipped 1% in July, suggesting a degree of disconnect between general concerns about the economic outlook and the effect of lock-downs, and attitudes towards the housing market.
"That disconnect is further underscored by the Westpac Melbourne Institute Index of House Price Expectations which increased by 0.3% to a very bullish 158.3 reading nationally, including a 0.4% increase to 152.8 in NSW.
"Reopening 'euphoria' drove an even stronger result for Victoria, up 4.4% in the month to 163; the state index is now 6.7% above NSW."
Recent modelling and studies also corroborate this view, indicating that lockdowns and associated financial support served to push house prices further.
---
Photo by Elton Sa on Unsplash