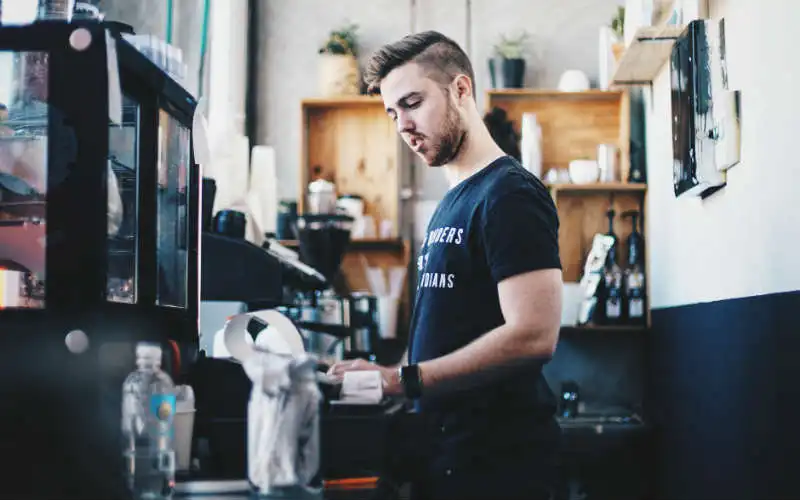 Photo by ZACHARY STAINES on Unsplash
Analysis by AMP reveals who is applying for the government's early access super scheme.
The average applicant for the government's early access super scheme is 40 years old, employed in hospitality, arts, recreation, manufacturing or wholesale trade industries, and wants to withdraw an average of $8,000 from a balance of $50,000 or less, according to AMP.
AMP analysed more than 52,000 applications received in the first two weeks of the scheme, returning approximately $370 million of superannuation savings to clients.
AMP Managing Director, Superannuation, Retirement and Platforms Lara Bourguignon said she wasn't surprised by the industries which have the most applicants for the scheme.
"It's not surprising the highest rates of applicants work in industries where employment has been most directly impacted, including hospitality, arts and recreation," she said.
"The analysis clearly demonstrates the strain on these industries and that the scheme is working to support those who have been displaced from work."
Key findings from the analysis include:
The average age of applicants is 40, with 66% under the age of 44
70% of applicants have super balances of $50,000 or less
The average withdrawal amount for applicants is $8,300
Just over 30,000 applications were received in the first week, and over 21,000 in the second week
Need somewhere to store cash and earn interest? The table below features introductory savings accounts with some of the highest interest rates on the market.
Ms Bourguignon said they were seeing more applications coming in from the wholesale trade sector, but urged Australians considering accessing their super early to make an informed decision.
"We've seen a progressive increase in applications from the wholesale trade sector, while manufacturing also remains relatively high as demand and work hours have been reduced across many industries.
"We encourage all Australians to make an informed decision when accessing their super early, including speaking to their superannuation provider and taking advantage of the many information resources available.
"It's important people take the time to understand the different options available for financial assistance, and also the longer-term impact on their retirement."
The early access super scheme is part of the government's coronavirus stimulus and allows applicants to withdraw up to $10,000 of their superannuation in the financial year 2019-20 and a further $10,000 in 2020-21.
So far, more than 1.2 million people have applied to withdraw nearly $10 billion from their super this financial year according to Treasury analysis.
John Perri, AMP's Technical Manager, reminded Australians there were other financial assistance options to support those in hardship.
These include the JobKeeper subsidy of $1,500 a fortnight and the JobSeeker subsidy of $550 per fortnight.
---
Latest Articles