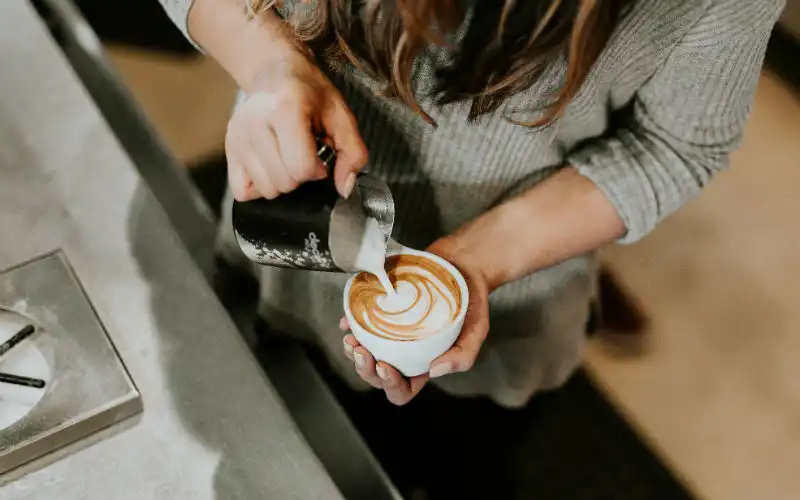 Photo by Brooke Cagle on Unsplash
The COVID-19 recession could cost the average 21-year-old Australian up to $32,000 in lost wages over the next 10 years.
Analysis by consultancy firm EY shows the average 21-year-old Australian entering the workforce in 2020 will miss out on $32,000 in lost wages over the next decade compared those who entered the workforce during a non-recessionary period.
This could result in $22,000 less to spend on a home and $30,000 less in superannuation.
The analysis also suggests this could result in as much as $7 billion in lost wages over the next 10 years for young workers thanks to Australia's first recession in 29 years.
Need somewhere to store cash and earn interest? The table below features non-introductory savings accounts with some of the highest interest rates on the market.
Lender

---

4

0

0

0

$product[$field["value"]]

$product[$field["value"]]

$product[$field["value"]]

More details

FEATURED

Online Saver (Amounts < $499999)

0

200

0

$product[$field["value"]]

$product[$field["value"]]

$product[$field["value"]]

More details

PremiumSaver (Amounts < $250k)

3

0

0

0

$product[$field["value"]]

$product[$field["value"]]

$product[$field["value"]]

More details

0

10

0

$product[$field["value"]]

$product[$field["value"]]

$product[$field["value"]]

More details

4

0

0

1

$product[$field["value"]]

$product[$field["value"]]

$product[$field["value"]]

More details

WebSavings Account (New Customer) ($2,000+)
Rates based on a savings balance of $10,000. Sorted by total interest rate. Refer to providers' websites for bonus rate conditions. Note that the base rate will apply once the introductory term has passed. Rates correct as of June 29, 2022. View disclaimer.
The research, based on Census data from the Australian Bureau of Statistics (ABS) and information from the U.S. National Bureau of Economic Research (NBER), shows that up to 90% of a person's income growth occurs in the first 10 years of their working life.
This means that not only will the recession have an immediate impact on income, but it could have a long-lasting negative impact on wages for workers aged 18-23.
EY chief economist Jo Masters said while young Australian workers will cop the brunt of the impact, they can either choose to be a 'passenger' or a 'driver' in the face of fewer job opportunities and a subdued economy.
"How well young people make it through this critical period will depend on whether they choose to be a passenger, or a driver of their economic future.
"The Passengers risk consigning themselves to the wages slow lane while the Drivers give themselves a fighting chance to attain goals for their career, home ownership and retirement.
"For young Australians who are facing lower job opportunities in subdued economic conditions, upskilling via short courses, improving financial literacy and exploring jobs that present the opportunity to improve jobs skill match or boost income, and ensuring a proactive savings plan, are steps that will help them to overcome the economic challenges," said Ms Masters.
The analysis found that contributing an extra $300 a year to superannuation and saving at least 25% of their income would make up for lost income.
"However, whether this group is ready to curb discretionary spending is yet to be seen," Ms Masters said.
The latest EY Future Consumer Index survey suggests that one in five people aged 18 to 25 still plan to increase discretionary spending in the next six months.
Calls for more stimulus
Ms Masters said the findings of the research is also critical for the government.
"The government is already pivoting from immediate support during the lockdown phase towards policies to underpin sustainable economic growth and job opportunity," Ms Masters said.
"While there is a role to support those facing into an economy in transition, proactive policy will also be needed to encourage job creation, assist with skill matching and supporting proactivity through financial literacy."
The Grattan Institute outlined a six-month period of policy reform aimed at dragging the unemployment figure to 5% by mid-2022.
It said the Federal Government should inject $70 billion to $90 billion in extra economic stimulus, including revamping and extending JobKeeper.
It also said JobKeeper should be expanded to include university staff, casual workers, and temporary migrants, and be extended beyond September for businesses that are still struggling.
They also called for the permanent rate of JobSeeker to be increased by at least $100 a week.
On Friday, Reserve Bank Governor Philip Lowe called on the banks to continue lending as he expressed fears of a second spike in unemployment when stimulus measures wind down in September.
---
Latest Articles