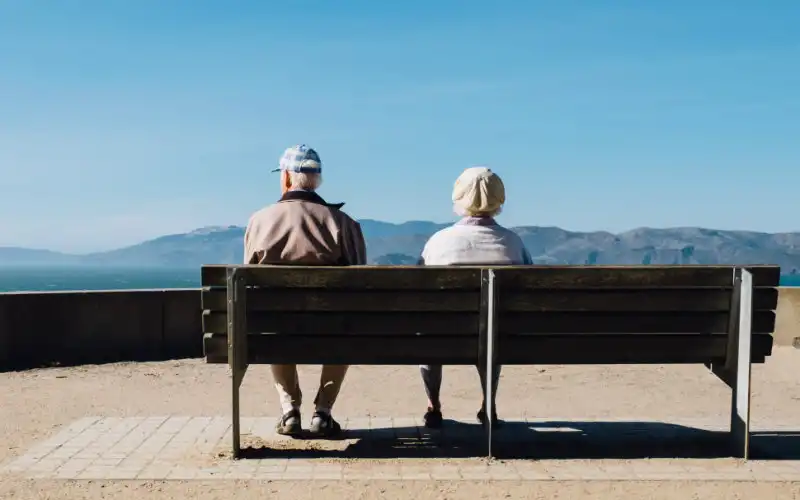 A list of the special new term deposit rates banks are offering to help households during the COVID-19 crisis.
As the world slides towards what could quite possibly be a serious recession, many Australian banks are offering boosted term deposit rates for a limited time to give customers a safe place to store their cash in.
There were two cuts to the official cash rate this month - the first time it has ever been cut twice in one month - and with the cash rate at its lower bound, most lenders and banks have not passed on any kind of cut to variable-rate home loans (with a few exceptions).
The increases to deposit rates are possibly to compensate for this, alongside other relief measures like reduced fixed home loan rates and mortgage repayment freezes for six months or so.
Want to earn a fixed interest rate on your cash? The table below features term deposits with some of the highest interest rates on the market for a six-month term.
Below is an up-to-date summary of the changes made to term deposits since the Reserve Bank's emergency rate cut last week.
When looking at these new rates, keep in mind that the current rate of inflation is 1.80%.
The big four banks: Special term deposit rates
The big four banks were among the first to announce changes after the RBA's second rate cut announcement.
ANZ term deposit changes
Only ANZ announced a cut to variable rate home loans (15 basis points) and this seems to have come at the expense of term deposit changes.
Per ANZ's COVID-19 support package announcement, no changes have been made to ANZ's term deposit products.
CBA term deposit changes
Among other changes, Commonwealth Bank (CBA) made a 60 basis point increase to 12-month term deposit rates.
This takes CBA's 12-month rate to 1.70% p.a.
"For our deposit customers, we will increase our 12 month term deposit rate by 60 bps to 1.70% p.a," CBA CEO Matt Comyn said.

"This will be available to all personal customers, but will especially benefit older Australians relying on their savings.
"It will ensure all Australians are now able to earn a return on their savings which is more than 1.45% higher than the official cash rate."
NAB term deposit changes
For deposit customers, NAB has introduced a new 10-month term deposit with a 1.75% p.a. interest rate.
This is effective from 24 March, and is for personal customers only (deposits up to $2 million).
NAB CEO Ross McEwan acknowledged the current low interest rate environment is hurting savers.
"Our focus is clear – to support our business and personal customers with their financial needs when they need it most," he said.
"If any customer has questions or concerns contact your banker now – please don't wait."
Westpac term deposit changes
Westpac has announced possiby the most extensive term deposit changes among the big four banks.
According to its COVID-19 support announcement, it has made two key term deposit changes:
A new special 12-month term deposit of 1.70% p.a, an increase of 70 basis points (up to $500,000)
For Australians aged 65 or over, a 8-month 2.00% p.a. term deposit is available
These changes are effective from 27 March.
"We are determined to assist customers through this extraordinary period," Westpac Acting CEO Peter King said.
"This is a once in a lifetime event and a united response by government, regulators and corporate Australia is exactly what we need.
"We recognise it is an unsettling time for many Australians and we want our customers to know we're here to support them."
Other special term deposit changes
AMP term deposit changes
AMP Bank's client support package for deposit customers includes the introduction of a new 1.80% p.a. interest rate for six to 18 months.
This new rate is available for a minimum deposit of $25,000.
There will also be a waiver of the monthly account keeping fee for everyday and savings account holders, from 30 March 2020 until 1 October 2020.
AMP Bank Managing Director Rod Finch said: "We're facing unprecedented times and we recognise the important role we have to play in supporting our clients through these challenging circumstances."
The following table displays a snapshot of 6-month term deposits with high interest rates.
Auswide Bank term deposit changes
In response to the coronavirus, 12 month term deposit interest rates have been increased to 1.75% p.a.
Auswide Bank will also hold interest rates steady on savings and pension accounts.
"As our customers work through their own responses to COVID-19 with the support from their family, friends and colleagues, let me assure you that at Auswide Bank we are also working hard to support our customers and staff," Auswide Bank Managing Director Martin Barrett said.
"We believe these measures align with the focus of the Reserve Bank, and will go a long way to helping our customers and communities through the current uncertainty and future challenges."
Bank of Melbourne, BankSA and St. George term deposit changes
Westpac-owned banks St. George, Bank of Melbourne and BankSA have all made the same interest rate changes for deposit customers.
A special 1.70% p.a. term deposit is available for 12 moths for all Australians from these banks (up to $500,000 per customer), effective 27 March.
For Australians aged 65 years and over there will be an eight month term deposit rate of 2.00% p.a.
Plus, customers can choose to have their interest paid monthly to provide a regular stream of cash injections.
Bankwest term deposit changes
Effective 27 March, Bankwest will increase 12 month term deposits by 50 basis points, to a new rate of 1.70% p.a.
"We want our customers across Australia to know we're here to support them through this period, be that via our branches, our 24/7 secure in-app messaging or our Contact Centre," Bankwest Executive General Manager Sinead Taylor said.

"We understand some customers are experiencing significant challenges at this time, which is why we're putting in place special measures to help small businesses and support households."
Bendigo & Adelaide Bank term deposit changes
Bendigo and Adelaide Bank have increased select term deposit rates "to provide customers with an attractive investment option in this historically low interest rate environment" although these rates have not been publically disclosed.
However, Bendigo has announced a waiver of interest rate reductions for early withdrawals on term deposits prior to maturity.
Under normal circumstances, interest earned on term deposits is reduced if you withdraw early, as you'd otherwise earn the full interest rate for less than 100% of the term you applied for.
These interest rate reductions are normally scaled based on how much of your term has elapsed, and are usually:
| | |
| --- | --- |
| Percentage of the term elapsed | Interest rate reduction |
| 0% to 20% | 90% |
| 20% to 40% | 80% |
| 40% to 60% | 60% |
| 60% to 80% | 40% |
| 80% to 100% | 20% |
Bendigo customers affected by COVID-10 however can now withdraw from their deposit free of charge.
Citi term deposit changes
Citi has made several changes to its deposit and savings account products, effective 27 March:
It has released a new 1.80% p.a. interest rate for three and six month term deposits (balances over $10,000)
It has released a new 1.90% p.a. rate for three and six month terms for balances over $250,000
It has upped the variable rate on its Citi Online Saver Account (4 months introductory) to 2.05% p.a.
CUA term deposit changes
In response to COVID-19, CUA has lifted its 12-month term deposit rate by 30 basis points to what it calls a market-leading 2.00% p.a.
For members aged 55 and over, this rate will be 2.10% p.a.
"Our COVID-19 Financial Assistance Package contains relief for members with home loans, small businesses, deposits, personal loans and health insurance," CUA CEO Paul Lewis said.
"This is an unprecedented situation and we are doing our best to provide much-needed relief, prioritising the assistance we know our members urgently need right now."
Defence Bank term deposit changes
Effective 25 March, Defence Bank will increase rates on the following term deposits by as much as 50 basis points:
| | |
| --- | --- |
| Term | Interest rate |
| 4 months | 1.65% p.a. |
| 8 months | 1.75% p.a. |
| 11 months | 1.80% p.a. |
These rates are available to all with a minimum investment of $1,000.
UPDATE: As of 1 April, Defence Bank has also increased its 11-month term deposit interest rate to 2.10% p.a.
HSBC term deposit changes
HSBC has introduced a new 12-month deposit with a rate of 1.70% p.a., available to both new and existing customers from 30 March.
But in addition to this, it has also introduced a waiver on the $30 fee and interest rate reduction that normally apply to early term deposit withdrawals for those affected by current circumstances.
"At a time when many Australians are worried about the health and financial impacts of the outbreak, we have a responsibility to support our customers, our people and the local economy," HSBC Australia CEO Kaber McLean said.
"These new steps are in addition to the individual support we've offered wholesale customers and are designed to bring relief to those under stress from the economic fallout of COVID-19.
"I would encourage any personal banking or wholesale customers who are experiencing hardship to contact us so that our team can discuss the most appropriate solutions for their circumstances."
Hunter United term deposit changes
Hunter United was one of the few banks to cut variable rates this time around, reducing by 15 basis points.
Hunter United has also made some non-publically disclosed changes for existing deposit members who can access higher rates.
These changes will be made official once its anticipated merger with IMB has been completed.
ING term deposit changes
ING has announced the following new interest rates for term deposits, effective 26 March:
| | | |
| --- | --- | --- |
| Term | New Fixed Interest Rates (p.a.) | Change |
| 180 Day | 1.80% | +0.25% |
| 270 Day | 1.80% | +0.25% |
| 1 Year | 1.85% | +0.25% |
| 2 Year | 1.85% | +0.25% |
Macquarie Bank term deposit changes
Macquarie has also made some sweeping changes to its deposit products. As of 20 March:
Macquarie is increasing retail term deposit rates to 1.75% p.a. for all three to 12-month term deposit products, an increase of up to 30 basis points.
It is also increasing the ongoing Macquarie Savings Account interest rate from 1.00% p.a. to 1.35% p.a.
Macquarie customers can also access existing term deposit funds without suffering a reduction in their interest rate.
ME term deposit changes
ME has introduced some new term deposits with rates that are among the highest in the market, effective from 26 March.
ME is increasing six and 12-month term deposit rates to 1.80% p.a, while customers with online ME savings accounts who qualified for the bonus interest rate in any of the last three months (December to February) will automatically receive the bonus interest rate (currently 1.80% p.a.) for each of the next three months.
ME CEO Jamie McPhee said savers have seen interest rates on deposits and investment accounts fall to historic lows over the past 12 months, and they are also suffering as well as borrowers.
"To help savers ME has increased the interest rates on six and 12-month term deposit products to 1.80%, among the highest term deposit rates in the market," Mr McPhee said.
"We recognise that government restrictions will mean many customers won't be able to get out as much as they used to, so this is one way we can help ease the financial impact on savers."
Newcastle Permanent term deposit changes
In addition to measures taken to support business and home loan customers, Newcastle Permanent has also increased its 11-month term deposit rate to 1.70% p.a.
Suncorp term deposit changes
Suncorp has introduced two new 1.70% p.a. term deposit products for six and 12 month terms.
This is the only change for deposits since the emergency cash rate cut, but earlier in the month it did remove all account keeping fees for personal deposit customers, saving customers up to $60 a year.
---
Latest Articles