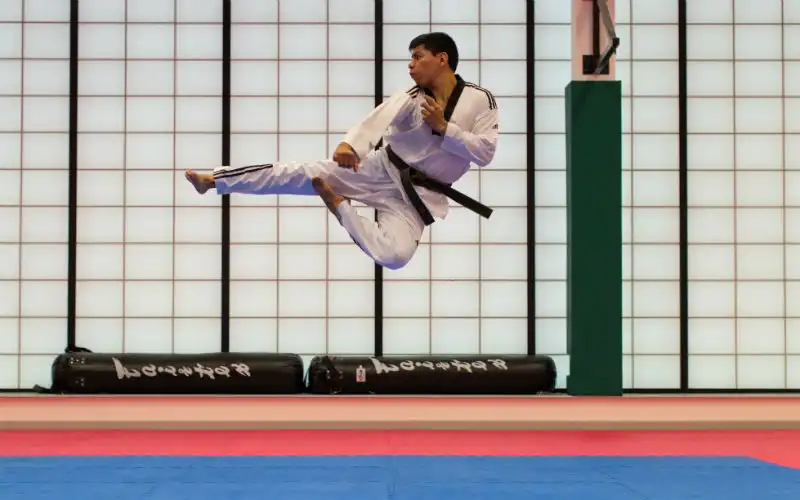 Photo by Uriel Soberanes on Unsplash
Judo has expanded its term deposit offering, releasing a new product with a three month term.
Judo's new three-month term deposit has a 1.90% p.a. interest rate, equivalent to a return of 0.475% for the length of the term.
Judo, which also launched a six-month deposit product in October 2019, recently announced it had hit the $1 billion mark in deposits, just nine months after becoming an authorised deposit-taking institution (ADI).
Want to earn a fixed interest rate on your cash? The table below features term deposits with some of the highest interest rates on the market for a six-month term.
Judo's General Manager for Deposits Patrick Nolan told Savings.com.au the new term deposit was released based on customer demand.
"Our customers have provided us consistent feedback they want the option of a shorter term deposit so they have flexibility in their investment portfolio but still get a great return at 1.90%," Mr Nolan said.
"We have also seen that for customers who have never held a Term Deposit before, the three-month term deposit is a good entry option for them to test out the product."
A quick scan of the market shows Judo's 1.90% p.a. rate is one of the highest available. Other close interest rates belong to:
Bank of Sydney (1.85% p.a.)
Nexus Mutual (1.80% p.a.)
RACQ (1.75% p.a.)
AMP (1.75% p.a.)
According to Savings.com.au's research, the average three-month term deposit rate across the market is around 1.50% p.a.
"The three-month term deposit is a great option to provide customers flexibility in their investment strategy at a market leading rate of 1.90%," Mr Nolan said.
Judo term deposit interest rates
| | |
| --- | --- |
| Term | Interest rate |
| 3 Months | 1.90% p.a. |
| 6 Months | 1.95% p.a. |
| 9 Months | 1.95% p.a. |
| 1 Year | 2.00% p.a. |
| 2 Years | 2.05% p.a. |
| 3 Years | 2.15% p.a. |
| 4 Years | 2.25% p.a. |
| 5 Years | 2.35% p.a. |
Source: Judo
Looking for a longer term deposit? The table below displays some of the highest term deposit interest rates available for a one-year term.
---
Latest Articles