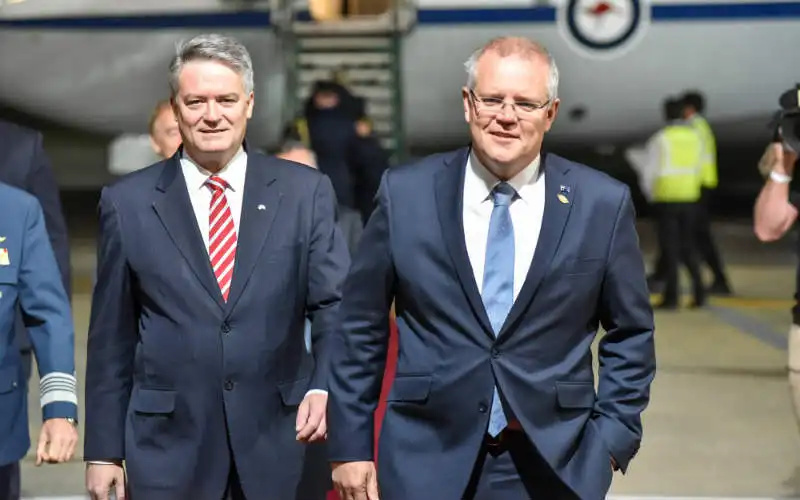 Pictured: Prime Minister Scott Morrison with Finance Minister Mathias Cormann. Image byG20 Argentina via Flickr
The Morrison Government is considering rolling out a second stimulus package to cushion the economic blow from the global coronavirus pandemic.
*** BREAKING NEWS ***
Less than a week after rolling out a $17.6 billion stimulus package in a bid to boost the worsening economy, the Morrison Government is considering rolling out a second round of government spending.
Reportedly, Prime Minister Scott Morrison is currently in meetings with Treasurer Josh Frydenberg and Finance Minister Mathias Cormann to finalise the details of the package which could be rolled out within days.
The development comes as the Reserve Bank today announced it would buy government bonds, a form of quantitative easing, in response to the COVID-19 pandemic.
In a sign there could be a second rate cut in March, RBA Governor Philip Lowe said the central bank would make another announcement later this week.
"The Bank will announce further policy measures to support the Australian economy on Thursday," he said.
The US Federal Reserve and the Reserve Bank of New Zealand slashed their interest rates to close to zero overnight.
More to come...
The table below displays some of the highest-rate six-month term deposits on the market.
---
Latest Articles