Mastercard is accepted in over 200 countries and from next year, consumers in New Zealand first and then Australia will be able to make purchases using LatitudePay at any merchant that accepts it.
Launched in September of this year, LatitudePay is Latitude's BNPL service and boasts no interest payments and zero merchant fees for purchases under $250 until January 2021.
The company advertises a 90 second sign up time, which includes a credit and ID check and allows instant approval for spending amounts of between $150 and $1,000, as well as the ability to group multiple purchases into one simple payment plan over ten installments.
LatitudePay will be available to use in a digital wallet, and can be utilised in the same fashion as Apple Pay or Google Pay.
Some of the current retailers LatitudePay is available at include:
Harvey Norman
catch.com.au
The Good Guys
Angus & Coote
Forty Winks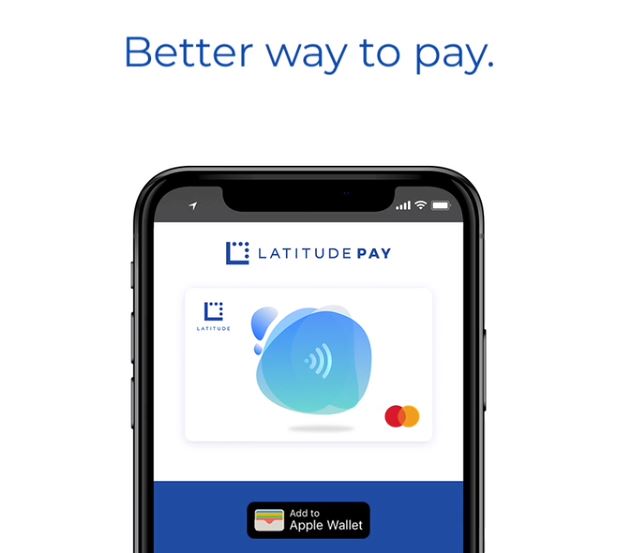 Photo: Consumers will be able to digitally pay via their phones using LatitudePay. Source: LatitudePay
In addition to the BNPL partnership, Latitude and Mastercard will collaborate on a new travel and global shopping credit card, which will feature innovations available exclusively to New Zealand customers at launch next year.
Latitude Managing Director and CEO Ahmed Fahour said he was thrilled with the partnership, which would be revolutionary for buy now, pay later.
"We are excited to expand our partnership with Mastercard, one of the most respected global brands, to innovate in buy now pay later and develop other products that will benefit Latitude customers," Mr Fahour said.
"This is the next evolution of the BNPL industry and will enable customers to pay for their purchase using LatitudePay at any of the nearly 53 million merchants that accept Mastercard worldwide."
President and CEO of Mastercard Ajay Banga said the partnership will provide a more seamless shopping experience for consumers.
"This partnership lets us provide that and more - we're building the foundation for people to choose to pay in the way they want, when and where they want, knowing each time it's going to be simple, safe and secure," Mr Banga said.
Buy-now, pay-later provider field becomes increasingly crowded
Research from Roy Morgan released in November found BNPL schemes are rapidly growing in popularity, with 1.95 million Aussies using one of the services in the year up to September, up from 1.38 million in the previous 12 months.
Afterpay has had a stranglehold on the Australian market for some time now, but with Mastercard now backing LatitudePay, Afterpay's monopoly on the BNPL landscape could be in for a shake up.
The other players in the Australian market include:
While at the start of August, Commonwealth Bank invested $149 million in Klarna, a Swedish BNPL service which boasts 80 million shoppers and plans to launch in Australia in 2020.
For now, Afterpay rules Australia; the service boasted record sales after Black Friday and Cyber Monday, with $160 million of underlying sales on these days pushing sales for November to $1 billion.