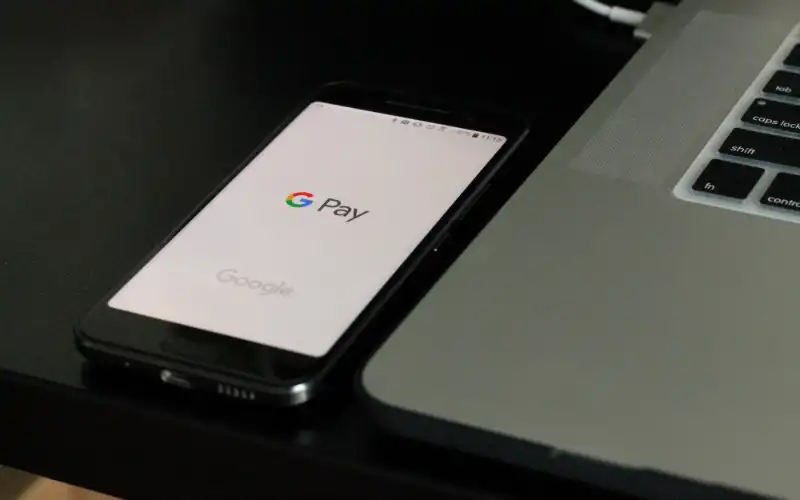 Photo by Matthew Kwong on Unsplash
Phones can be used for more than just wasting time at work. Recent advancements in payments technology means you can also use your smartphone to make instant contactless payments without needing to dig out your credit card.
This can be done through the use of digital wallet services such as Google Pay.
What is Google Pay?
Google Pay is a contactless payment service, also known as a digital wallet, exclusive to Android users, of which there are more than two billion worldwide. As a digital wallet, Google Pay lets Android users:
Make contactless payments with their phone or smartwatch
Pre-fill payment information on their phones or computers
Store other virtual cards and passes, such as boarding passes or tickets
So essentially, it lets you make payments at merchant terminals with a simple tap of your phone instead of digging around in your wallet like a fool! Time is money after all, and no one who's anyone has more than 10 seconds to pay for things. Google Pay also gives you a backup in case you leave your wallet or purse at home.
Source: Google
Google Pay was originally launched as Android Pay in Australia in July 2016. It then rebranded as Google Pay in early 2018, so don't get confused by the two. Many Australian banks now offer Google Pay for their customers – see our list of these banks below.
How does Google Pay work?
Google Pay works by storing credit and debit card information securely in Android devices. To do this there should be a tab titled "cards" in settings where you can enter this information in a couple of minutes. Once it has your card's details, google then utilises your phone's Near-Field Communication (NFC) chip to connect to POS terminals the same way the physical card would, allowing your lock screen to act as a physical card. No PIN number is required for any Google Pay transactions under $100.
Google Pay can be used at millions of terminals worldwide, as long as they accept your specific card's carrier (whether that's Visa, Mastercard or American Express). Google Pay also makes purchasing online easier by securely storing and remembering your card's information so your card information can be auto-filled, which can be dangerous if you're someone who's easily tempted by online shopping.
How to use Google Pay
Google Pay is available on all Android devices that have the Lollipop (5.0) operating system and above. This includes phones from well-known brands like:
If you have a compatible smartwatch, then you can also use Google Pay with a swipe of your wrist.
Does it cost you anything to use?
According to Google, Google Pay is free to use for both customers and merchants. Customers might still have to pay a credit card surcharge, but this is charged by the merchant, not Google Pay, and can be applied to all card transactions.
Is Google Pay safe?
Google Pay is technically extremely safe to use, maybe even more so than using a physical card. According to Google, Google Pay creates a unique encrypted transaction number for every payment and does not share your card number with the merchant. It also doesn't keep your transactions or card numbers on its servers.
And if you lose your phone, you can log into your google account or mobile banking on another device to lock your card. And phones are generally harder to lose (or have stolen) than single cards or wallets – most people never even put their phones down!
Do the big four banks offer Google Pay?
At the time of writing (November 2019) each of the big four banks offers Google Pay to their customers. The big four were much quicker to take up Google Pay than they were to adopt Apple Pay – as of 2019 three of the big four banks have Apple Pay, while only one of them had it before 2019 (ANZ).
They were slow to adopt Apple Pay due to the fees Apple charges the banks – it was revealed Apple charges the banks between 0.04-0.06% of the purchase price when customers use Apple Pay. Google charges no such fee, which is why they were less reluctant to switch on Google Pay capabilities.
Does ANZ offer Google Pay?
Just as it was with Apple Pay, ANZ was the first of the big four banks to introduce Google Pay, turning it on as soon as it launched in Australia on 14 July 2016. ANZ Chief Executive Shayne Elliott said at the time that ANZ was introducing Google Pay in order to "build the best digital bank for customers".
"Given Android is the most popular smartphone operating system in Australia, we know today's announcement will be well received by both our retail and merchant customers," he said.
"There is value in being a leader… this is a long game, but we want to be engaged and we want to be part of it from the very start. We've focused all our resources on being first."
Does Commonwealth Bank offer Google Pay?
Commonwealth Bank first introduced Google Pay in September 2017 – today it has more than 5 million customers that are able to use Google Pay.
At its launch, CommBank's General Manager for Everyday Banking, Michael Baumann, said CommBank was offering Google Pay in conjunction with Garmin Pay to combine choice and convenience.
"In June this year we saw weekly transactions across the CommBank app hit $6.1 billion so we know customers love using their phones to make payments and do their banking. Since 2013 our customers have been able to use their smartphones to make payments," he said.
Does NAB offer Google Pay?
NAB does offer Google Pay to its customers – it was the last of the big four banks to offer Google Pay, not introducing it until April 2018.
No wallet? Introducing a new way to pay in store or online with NAB and Google Pay™. More info at https://t.co/T1mh1CPe11 pic.twitter.com/G4njkmTNHT

— NAB (@NAB) April 11, 2018
Does Westpac offer Google Pay?
Westpac was the second major bank to offer Google Pay in Australia, introducing then-Android Pay in December 2016. It was also made available on its subsidiary companies, St. George, BankSA and Bank of Melbourne.
"Our core focus is on providing great service to our 9 million customers by embracing digital opportunities and making it easy and convenient for them to bank with us," Westpac Group Chief Executive, Consumer Bank George Frazis said.
Google Pay supported banks in Australia
A huge number of Australian financial institutions currently support Google Pay, and the list is ever-expanding. As of August 2019 there are 72 banks and mutual banks who offer Google Pay. Here's a complete list of them:
AMEX
Australian Unity
AWA Alliance Bank
Bank of Heritage Isle
Bank of Sydney
BankSA
BankVic
BDCU Alliance Bank
Bendigo Bank
Beyond Bank Australia
Border Bank
Central Murray Credit Union Ltd
Central West Credit Union Limited
Circle Alliance Bank
Community First Credit Union
Credit Union SA Ltd
Defence Bank Limited
Endeavour Mutual Bank
Family First Credit Union Limited
Firefighters Mutual Bank
First Option Bank Ltd
Geelong Bank
Goldfields Money
Goulburn Murray Credit Union Co-Op Limited
Health Professionals Bank
Heritage Bank
Holiday Coast Credit Union Ltd
Horizon Credit Union Ltd
Illawarra Credit Union
Horizon Credit Union Ltd
HSBC
Illawarra Credit Union
IMB Bank
Intech Credit Union Limited
Laboratories Credit Union Limited
Latitude Financial Services
Myer Credit Card
Mystate Bank Limited
Nexus Mutual
Northern Beaches Credit Union
Northern Inland Credit Union Limited
Nova Alliance Bank
Orange Credit Union Limited
P & N Bank
People's Choice Credit Union Ltd
Police Bank Limited
Police Credit Union
Queenslanders Credit Union Limited
RACQ
Reliance Bank
Service One Alliance Bank
South West Slopes Credit Union Ltd
Sydney Credit Union Ltd
Teachers Mutual Bank Limited
The Mac
The Rock
UniBank
Unity Bank
Up Bank
WAW Credit Union Co-Operative Limited
Woolworths Employees' Credit Union Limited
What are the alternatives to Google Pay?
Android Phones – which use Google Pay – are the dominant force in the smartphone market. Android phones account for 63.5% of the global market while domestically, Android is the slightly more popular option at 53% compared to Apple's 47%.
With so many different models of smartphones available from the likes of Samsung, LG and Apple, you don't have to just stick with Google Pay for mobile wallet services. The main alternatives to Google Pay are:
Apple Pay: a contactless payment technology exclusive to users of Apple products from the iPhone 6 onwards.
Samsung Pay: Samsung Pay is available with Samsung's latest smartphones – all Galaxy S9, Galaxy S8, Galaxy S7 and Galaxy S6 models as well as Galaxy Watch and Gear smartwatches can use it.
Garmin Pay: Garmin Pay is a contactless payments solution for people who have a Garmin smartwatch. Paying with your watch can make you look like even more tech-savvy than those amateurs paying by phone.
Fitbit Pay: you can also pay on after doing your morning run with Fitbit pay, which is the same thing just available on Fitbit smartwatches.
Savings.com.au's two cents
Contactless payment technologies are fast becoming the new norm in Australia and in many other places around the world. However, some reasons you might not want to use Google Pay or other similar options may include:
You might be tempted to overspend due to ease of access
You might still be sceptical about giving away your personal information, especially your credit card details
If you're not comfortable using Google Pay because of those personal reasons, that's okay. But Google Pay can make life easier when it comes to paying for things and may even save you on the cost of a wallet!
You can also check out banks that offer rival payment options like Samsung or Apple Pay.
---
Latest Articles