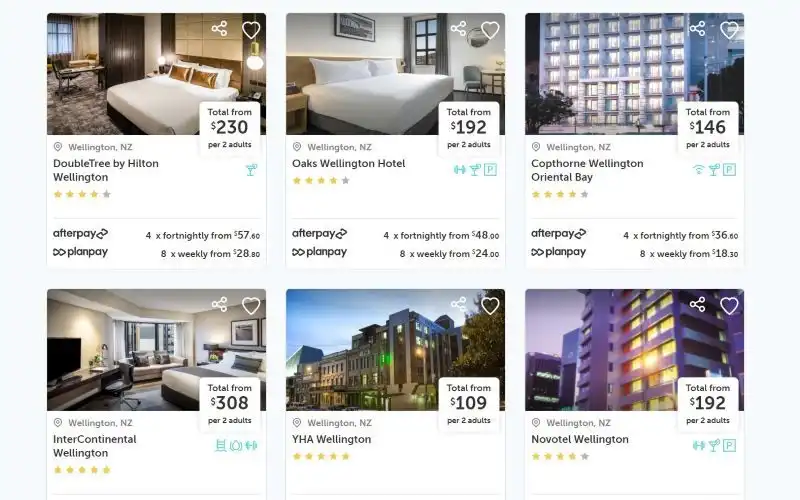 A new buy now, pay later platform is letting Australians pay for their holidays over regular instalments, instead of upfront.
Planpay allows travellers to choose a holiday package or build their own to the maximum value of $12,000 and pay it back in installments over a two to 12 month period.
Instalments are paid back in weekly 'interest free' blocks, and can be paid via debit or credit card.
The minimum weekly instalment is $10, and a 'grace period' for missed instalments applies, and after that a $7 late payment fee is charged.
The 'Play Travel' brand is a partnership between Afterpay and LayAway Travel, and claims to be the 'highest value' buy now pay later (BNPL) operator through its Planpay platform.
However, one provider in the market does allow in excess of $30,000 to be put on BNPL to purchase part of a property.
'Travel dream gateway'
CEO of Play Travel Andrew Paykel says Planpay's launch comes as a response to consumer demand.
"Afterpay's existing customer base uses instalments as an effective budgeting tool, so it's only natural they should want to pay for travel in the same way," he said.
"Play Travel's interest free payments open the door for many Australians who want to start travelling again, but also want to be in control of their personal finances and avoid coming back from a trip with debt lag.
"Over the past year we've seen the idea of travel completely reinvented due to the pandemic.
"Despite the barriers we've been faced with, including financial, consumers are still eager to get out and explore.... we want to be the gateway to helping Aussies live their travel dreams."
Concerns over high BNPL limit
A survey of 2,000 Australian respondents commissioned by Play Travel in April 2020 revealed 74% would prefer to book holidays with payment plans, rather than credit or debit cards.
More than 40% also said they struggle with their budget pre-holiday.
Consumer Action Law Centre policy officer Tom Abourizk voiced his concerns about the new player in the BNPL market.
"$12,000 is a huge amount of money for most people to borrow," he told Savings.com.au.
"While they may promote the product as an alternative to traditional credit, they still accept payment through credit cards, and would have no idea whether the borrower is going into debt to meet the repayment."
There has recently been a push from some groups to credit-regulate BNPL platforms, culminating in a Senate Inquiry, which ultimately concluded such platforms can 'self regulate'.
---
Photo Source: Planpay website