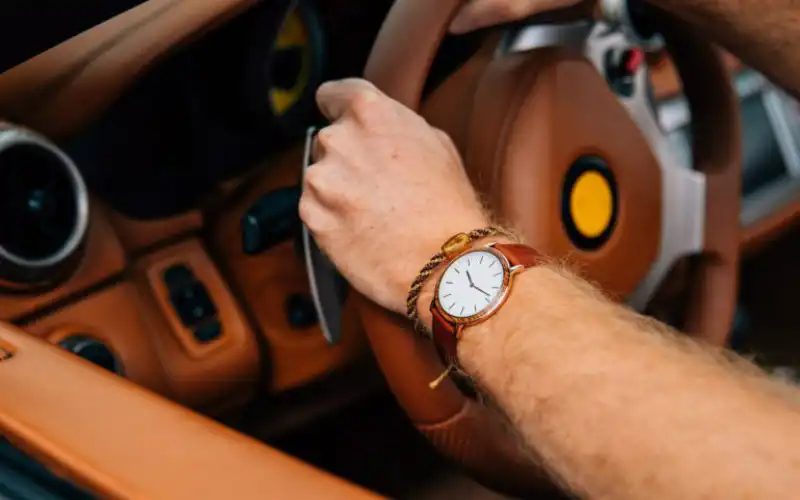 As with refinancing a home loan, refinancing a car loan does not suit every borrower.
Whether it's to secure a lower interest rate, add flexibility or consolidate debts, a refinance car loan (switching from one loan to another) can be a good option to consider.
Here are four things you should consider before deciding if you should refinance your car loan.
1. Car value
Before refinancing your car loan, it's important to consider the value of your vehicle. Typically, this will not be the amount you paid for it. Cars are one of those purchases which generally lose value (depreciate) over time. If you owe more money to the lender than what your car is currently worth, you would likely be considered a higher lending 'risk' and might discover it difficult to find someone willing to refinance your vehicle loan.
This is because if you defaulted on a payment and your lender had to seize your car and sell it, they probably wouldn't get the full amount back that you owed them. So to ensure that you have a good chance of refinancing, have a good idea of what your car is currently worth and make sure it is more than what you currently owe.
2. Remaining term left on your loan
Car loan terms are almost always significantly shorter than home loan terms, with typical loan periods between one to seven years. To determine how soon you can refinance your car loan, you should look at your current loan length and decide if it's worth the time, effort and potential cost of refinancing. For example, if you only had a year left on your car loan, refinancing could end up costing you more in fees than if you were to complete the final year of payments.
In contrast to that, if you still had five years to go of a seven-year term and don't believe you're getting the best interest rate, it might be an idea to consider a refinance car loan.
Variable car loans for new cars
In the market for a new car? The table below features car loans with some of the lowest fixed interest rates on the market.
3. Get across the 'change' costs
This goes hand in hand with your loan length and is a critical thing to consider before refinancing your car loan. Some of the costs involved in refinancing can include exit fees, valuation fees, application fees and break fees. For people who don't have long left on their term, these types of costs could mean that they end up paying more in fees than what they will save by switching to a better interest rate.
Many lenders understand this and will from time to time make special offers to waive some of these fees, so it always pays to keep an eye on special promotions being offered in the car lending marketplace.
Case study: Comparison of Kelly and Michelle's car loan refinance
Both Kelly and Michelle have car loans of $30,000 over five years (
with no balloon
) repaying monthly at an interest rate of 6.44% p.a. Kelly has four years left on her loan whereas Michelle only has two years left on hers.
They both found a lender willing to refinance their loans at an interest rate of 5.44% p.a. (a discount of 100 basis points), with total refinancing costs coming to $90.
Kelly
has done the calculations and found if she refinances her car loan and pays the $90 cost, she will still save $415 in interest over four years.
Michelle
decided to refinance her car loan without investigating the change costs and found later that because she only had two years left on her car loan, she only saved $7 in interest over the two years after the refinancing costs of $90. For savings of only $7, Michelle may consider whether the time and effort she put in to change the loan over to the new provider was actually worth it.
4. Looking after your credit score
Another thing most people don't realise is that every application they make for credit (eg. a loan) goes onto their personal credit file and can negatively influence their individual credit score. This might mean that refinancing your car loan too often could make it difficult to receive a good value interest rate on future applications of credit in other areas such as a home loan or a personal loan.
FAQs
How soon can you refinance a car loan?
Generally, it's easier to refinance a car loan after six months, but in Australia's competitive finance market, many lenders may be willing to look at the loan even earlier.
How to refinance a car loan with bad credit?
If you have a car loan and a bad credit score, refinancing could give you a better deal, but it may depend on how bad your credit score is.
If since taking out a bad credit loan you've proven yourself reliable to make your repayments in full each time, your credit score may have actually improved! With a better credit score, you could have a good chance of refinancing to a car loan with a better interest rate.
Savings.com.au's two cents
Refinancing your car loan may be a good option if you really want a lower interest rate or cheaper repayment options, but it is important to consider whether refinancing your car loan will help you to make on overall net saving and in turn accumulate more money in the medium to long-term.
A quick look at the rates currently on offer in the marketplace for car loans (secured by the vehicle itself) shows that there is a near 9% difference (in the raw % comparison rate) between the highest and lowest car loan interest rate, so it's important to shop around before making a purchase decision. Don't forget, car loan calculators can help you figure out what your monthly repayments and total interest costs will be.
---
Latest Articles