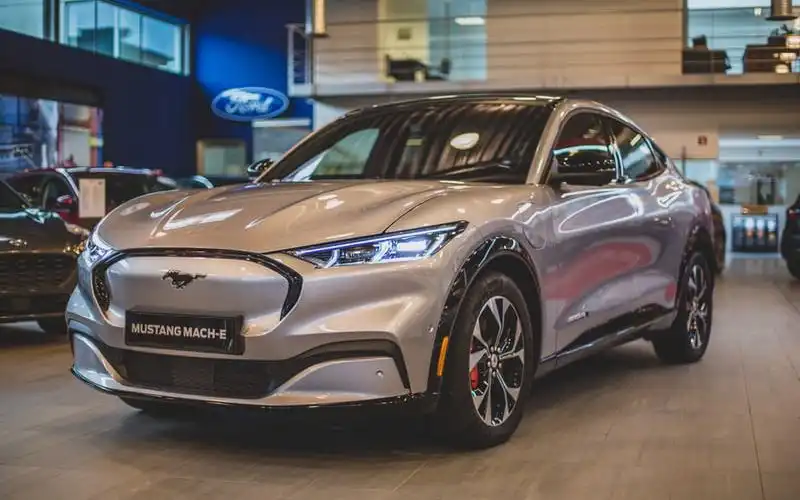 February 2021's car sales figures were up 5.1%, but an electric vehicles group has lashed Australian governments' 'hostility' to electric vehicle uptake.
In February 2021, 83,977 new vehicles were sold, up from 79,940 in February last year, according to the Federal Chamber of Automotive Industries' (FCAI) 'VFACTS' report.
However, these figures are still down on February 2019, when 87,102 vehicles were sold.
SUVs made up more than half of all new vehicles sold in February 2021, while light commercial vehicles (utes) made up 23%, with all but two top-ten sellers being a ute or SUV (details below).
The FCAI says this reflects a "continued shift in preference by consumers away from passenger vehicles", which fell 15.3% in February compared to February 2020.
The positive car sales data was buoyed by a strong uptick of sales in Queensland (+14.8%), Western Australia (+21.7%), and the Northern Territory (+32.7%).
However, the data was partially offset by falls in the ACT (-38.3%), Victoria (-8.7%), and Tasmania (-3.9%).
FCAI chief Tony Weber said the chamber remains "confident that this trend of growth will continue in an environment where business operating conditions continue to normalise."
The chamber's data coincides with the release of Australia's GDP figures for the December quarter, which indicated the purchase of vehicles increased 31.8% - the largest rise in the history of the GDP measurement, which dates back to the 1950s.
In the market for a new car? The table below features car loans with some of the lowest interest rates on the market.
Approval in 24 hours
Balloon options to reduce repayments
No ongoing fees, no discharge fee
Rates based on a loan of $30,000 for a five-year loan term. Products sorted by advertised rate. Rates correct as of October 20, 2021. View disclaimer.
Top Ten Selling Vehicles, February 2021
Toyota HiLux
Ford Ranger
Toyota RAV4
Toyota Landcruiser
Toyota Corolla
Hyundai i30
Mazda CX-5
Isuzu Ute D-Max
Mitsubishi Triton
Mitsubishi ASX
Australia's "uniquely hostile" EV market
Electric Vehicle Council chief Behyad Jafari said Australia is a "uniquely hostile" market to electric vehicle (EV) uptake.
"Australian drivers are ready to join the exciting global electric car transition, but our politicians are yanking the handbrake," he said.
"We have no targets, no significant incentives, no fuel efficiency standards – and in Victoria we even have a new tax on non-emitting vehicles."
In 2020 there were about 6,900 EVs sold in Australia, a 2.7% increase from 2019, with EVs accounting for 0.7% of total Australian car sales.
This lags behind European countries, with the EU increasing its EV marketshare from 3.8% to 10.2% in a year, backed by strong sales in the United Kingdom and Norway.
The UK and Norway have introduced strict timelines to phase-out fuel-emitting vehicles, with Norway's as early as 2025.
In Norway, more than half of all new vehicles sold in 2020 were electric.
See Also: Electric Vehicle Incentives in Australia
Mr Jafari took aim at Victoria's road-use charge of 2.5c/km on EVs, slated to take effect from July this year.
"Victoria is now doing what no other jurisdiction on earth does by discouraging people from buying electric vehicles by slugging them with a special tax," he said.
"When this policy idea gets pushed by the oil lobby around the world, they typically get laughed out of the room. Tim Pallas [Victorian Treasurer] cut them a key to his office.
"The federal government's inaction is bad, but even they're not destructive enough to actively discourage electric vehicle uptake with a new tax."
However, certain motoring groups, such as the RACV, have backed the road charge.
"As the number of zero-emissions cars on our roads continues to grow, the EV tax will make up for lost fuel excise, so authorities can continue to fund and maintain Victoria's roads," RACV senior engineer Nicholas Platt said.
"The technological shifts we're seeing in the car market are good for consumers and the environment, but they are also going to significantly undermine the federal budget and its reliance on fuel-excise revenue to fund transport projects."
Under Victoria's road tax, EV drivers travelling 15,000km a year will pay $375, compared to a Toyota Camry driver consuming 8.3L/100km paying $526 in fuel excise a year.
However, Parliamentary figures indicate fuel excise revenue is declining anyway - it made up 39% of road-related revenue in 2013, compared to 44% a decade earlier, as more efficient vehicles came to market, and before the relative surge in EV uptake.
Motorists are also double-taxed on fuel, paying both GST and the fuel excise, which is reviewed, and usually increased, every six months.
---
Photo by Bram van Oost on Unsplash