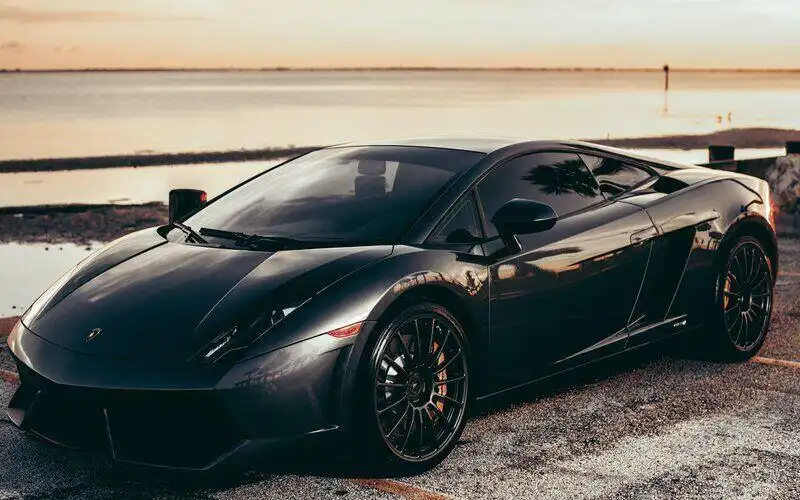 If you're in the market for an expensive ride, you may need a car loan with a high maximum loan amount.
Luxury cars, sports cars, even some electric cars (Tesla Cybertruck) often come with a hefty price tag. If you feel you may need help from a lender to purchase such a vehicle, being able to borrow enough money for it would be ideal.
Find out which car loans on the market offer the highest maximum loan amounts here, as well as the interest rates they charge, and how much you should be borrowing for a car.
---
In the market for a new car? The table below features car loans with some of the lowest interest rates on the market.
Approval in 24 hours
No ongoing fees, no discharge fee
Flexible repayment options
---
Car loans with highest maximum borrowing amounts
The table below shows car loans with some of the lowest interest rates and highest maximum loan amounts on the market:
---
What's the most you can borrow with a car loan?
How much you can borrow with a car loan comes down to a range of circumstances. In most cases, a lender will have a minimum and maximum loan amount. The most common maximum loan amount ranges from $100,000 to $150,000. However as the table above shows, some lenders have a far greater maximum loan amount up to what is essentially an unlimited range, within reason.
The type of loan you're after will also influence the maximum loan amount. Car loans can either be secured or unsecured: secured means the vehicle you're purchasing is used as security on the loan, while unsecured means there is no security attached to the loan. A secured car loan will typically allow you to borrow more money, as the security on the loan gives the lender greater recourse to recover funds should you default on the loan. For this reason it's rare you will be able to borrow more than $100,000 with an unsecured car loan.
As with any sort of loan, how much you can actually borrow comes down to your borrowing power. Just because a lender has a maximum loan amount of $10 million doesn't mean you can buy ten Lamborghini's or 200 Holden Commodores. Your income, your expenses, credit score, and your current debts are assessed by lenders to come to a maximum amount they will allow you to borrow.
---
How much should you borrow?
As previously mentioned, the maximum loan amount is not the amount a lender may lend to you. That'll be determined by the factors above. However, the maximum amount they offer to lend you after assessing your borrowing power may also not be the amount you should borrow.
It's vital you know what your monthly repayments are likely to be and ensure you can cover the cost of them for the duration of the loan. While you may currently be in a position to afford repayments, car loans typically range from five to seven years long. If you were to have a major life event in that time, like buying a house or having a baby, you need to consider whether you would still be able to afford your car loan repayments.
Additionally, the cost of a car is more than your monthly loan repayments. You'll also have to pay registration, insurance, fuel, and service and maintenance costs. According to the RACQ Private Vehicle Expenses Report 2020, the average annual cost of running a medium-sized car is $12,425. You can expect higher costs for larger vehicles and luxury car brands.
If you're looking at getting a high-end car in excess of $100,000, you should also consider what interest rate you are getting with the loan. Car loan interest rates have fallen in line with the record-low Reserve Bank cash rate and are among the lowest they've ever been. But if you're borrowing a large amount then even record-low interest rates will see you fork out a serious amount in interest. Getting a $150,000 loan at a competitive 5% interest per annum (repaid over five years) would see you pay almost $20,000 in interest all up. Most car loans have fixed interest rates, but if interest rates were to rise and you had a variable loan, would you be able to afford an increase in monthly repayments?
When applying for a car loan you should take all of these factors into account when looking at both the cars you want and the amount you want to borrow.
---
How to increase your borrowing power
If you feel you may need to borrow more money than a lender is offering, there are some fairly straightforward ways to increase your borrowing power:
---
Savings.com.au's two cents
There are plenty of car loans with massive maximum loan amounts out there, more than most people could ever need. But the most important thing to remember when applying for a loan is whether you can handle the monthly repayments. Consider the true cost of a car, as well as the repayments, and how your future plans will change your finances when choosing a car.
---
Photo by Chelsea fern on Unsplash