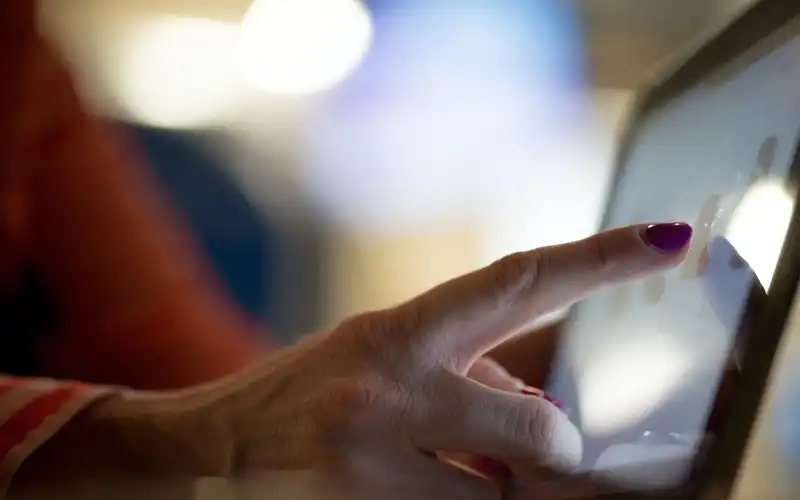 Eftpos has announced plans to bring a 'micropayment' network to Australia. But what exactly is a micropayment?
Australia's debit card system Eftpos announced last week it was joining the Hedera Governing Council with the aim of running Australia's first micropayments network.
This global network of nodes would aim to bring these micropayments, which are broadly defined as low-cost mini payments from as much as a few dollars to less than a cent, to Australia.
Paypal defines micropayments as any transaction under $12.
---
Need somewhere to store cash and earn interest? The table below features savings accounts with some of the highest interest rates on the market.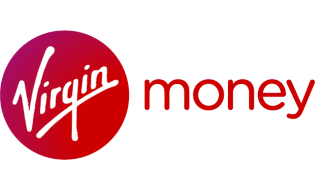 Advertisement
Boost Saver - Savings Account
Product Features
Zero monthly fees. Maximum rewards. Red hot savings rate.
5,000 bonus points points when you take out a new Virgin Money Go Account
Bundled with the Virgin Money Go transaction account
Highest
variable rate
1.20%†
Base
variable rate p.a.
0.10%
Enjoy up to 1.20% p.a. with your bundled Virgin Money Boost Saver
Product Features
Zero monthly fees. Maximum rewards. Red hot savings rate.
5,000 bonus points points when you take out a new Virgin Money Go Account
Bundled with the Virgin Money Go transaction account
---
Such a network would allow Australians to pay for any number of things over the internet, rather than committing to a subscription.
For example, a person could pay a few cents or a few dollars or more to access the following:
Video content from streaming services or hosting sites
News articles from their favourite websites, or from paywalled sites
Music & games
Freelance jobs
Advertising
Eftpos CEO Stephen Benton said Eftpos joined the Council after a number of successful proofs of concept last year, and is doing so to meet the future payment needs of Australians.
"By joining the Hedera Governing Council and running the Australian node, alongside some of the world's largest and most influential companies, we are excited to participate in the development of next-generation micropayments technology that has the potential to open up entirely new ways of conducting business for Australian enterprises and enable compelling new experiences for Australian consumers," he said.
"For example, in a world of fast paced technology change, low-cost micropayments [can be used] to pay for internet content or tiny payments for device to device transactions."
See also: Would you pay with a microchip in your hand? Nearly a fifth say yes
Are micropayments new?
Micropayments aren't exactly a new concept, although they aren't widely used.
According to Investopedia, the term dates as far back as the 1960s, when technology futurist and philosopher Ted Nelson coined the term as a way to pay for individual copyrights on online content.
Indeed, this would be one of the main purposes of micropayments.
A 2011 paper by Stanford University stated that "most immediately, micropayments facilitate payment to intellectual property owners who do not get paid when files are shared illegally and help consumers itemise their purchases."

However it also went into detail on why micropayments had yet to catch on. According to Stanford, reasons include:
"They are not financially feasible unless a business model or system is developed to handle micropayments"
"It may

inadvertently cause a change in usage for those who could once access online material and can no longer due to an additional cost"

"Security is a major priority, but when companies can keep track of your personal information, every transaction can make consumers apprehensive of making online purchases"

"The normal business model of taking a small percentage of each transaction does not work well on transactions of low monetary value" (like credit card merchant fees)
According to Paypal, retailers would have to pay a portion of the fee to the network to enable such payments:
Micropayment pricing applies to all transactions regardless of the transaction amount. For example, with micropayments pricing, it would cost $0.25 AUD to receive a $4 payment and it would cost $1.05 AUD to receive a $20 payment.
But generally speaking, the issues raised in that paper are mostly hypothetical, as very few micropayment services exist at the moment, and the first point is exactly what Eftpos is trying to address.
There is one - a Dutch service called Blendle - that as of 2016 claimed to have half a million registered users in Europe, allowing customers to pay between 10 and 90 cents for a range of news articles and offering a money-back guarantee if they didn't like it.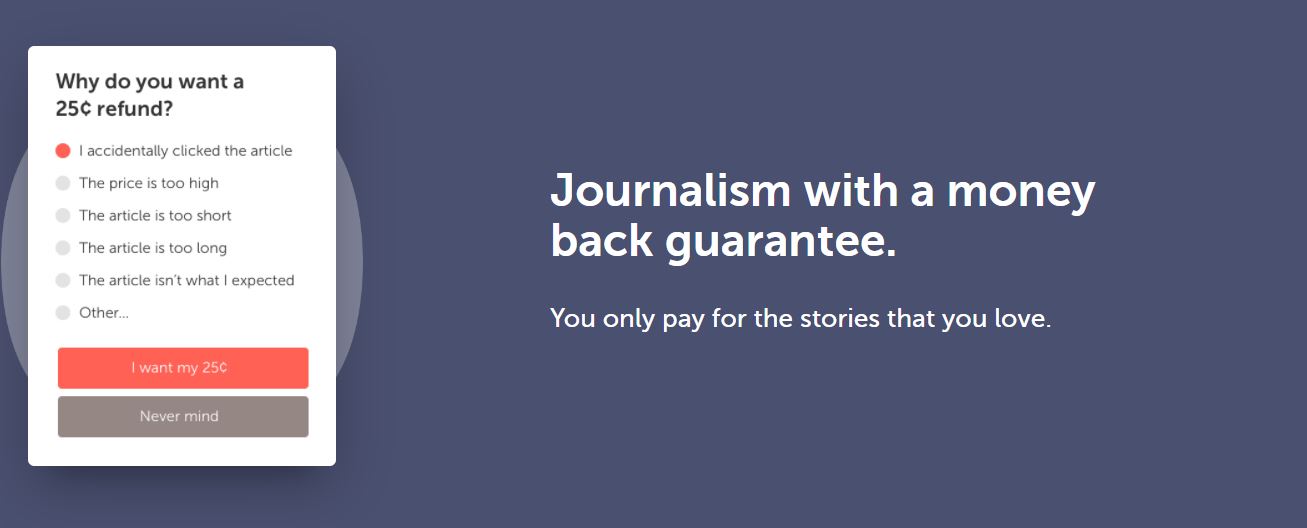 As of today it's still operational, so it must be doing something right. Image source: Blendle.
With all the recent commotion about the Federal Government taking on Google to make it pay for news content, for example, such a method could perhaps be a viable solution (although some experts have suggested this might not work).
The end of subscriptions?
According to Eftpos Entrepreneur in Residence Rob Allen, micropayments are meant to be a seamless alternative to subscription and paywall models in the digital world.
Subscriptions are a hidden killer for bank accounts: Australians waste nearly $4 billion on unused subscription services every year and pay at least $30 a month for video streaming services.
These bills alone can cost us an average of $140,000 in our lifetimes, and that doesn't even include the cost of things like news or donations to online creators.
While some people could use micropayments instead of subscriptions, an Eftpos spokesperson told Savings.com.au that it will simply allow a combination of different payment methods to be used.
"There is a lot of potential here for the development of new business models that appeal to a wide range of consumers, from in-app payments to leveraging the automation advantages inherent in the Internet of Things," they said.


"Many commentators have pointed out that media-related subscription markets are becoming increasingly crowded as new services launch, so it's logical to assume that micropayments could be a good way for providers to differentiate themselves by offering flexible payment options and attract new customers."
It will still be important to try and keep costs down, as even small payments can add up quickly if they're easy to make.
"This depends on the individual businesses' pricing models, but you can see a situation where a provider could offer both 'pay as you go' and subscription packages, depending on whether people want to be occasional or more frequent users," Eftpos said.
"This would help consumers try new services, manage their costs responsibly, and work out what's best for them."
According to Eftpos it is still too early to try and estimate how much certain items could cost.
Ultimately, it will depend on market competition, and how much the consumer is willing to pay.
---
Photo by Timothy Muza on Unsplash