With the rise of buy now, pay later platforms, it can be tempting for people to purchase items they can't really afford. According to ASIC figures, Aussies have racked up around $1 billion in buy now, pay later debt.
As Aussies increasingly spend beyond their means, new round-up app Sipora is taking aim at debt culture by encouraging people to save up for purchases, says co-founder Jonathon Despinidic.
"Consumers often use buy now, pay later schemes because they want the instant gratification of purchasing something they can't immediately afford. Sipora offers consumers a way to save for something they want in a relatively short period of time, without relying on credit or buy now, pay later debt," Mr Despinidic told Savings.com.au.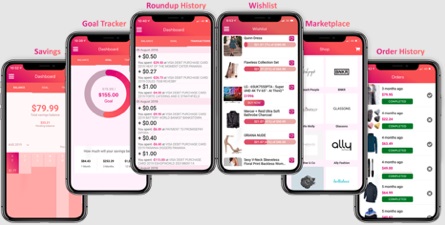 "We developed Sipora to help alleviate this growing consumer debt by encouraging shoppers to save easily and spend guilt-free."
Sipora was designed and developed in Sydney by Mr Despinidic and Samuel Torpey who say the name comes from a small Indonesian squirrel.
"Just like squirrels do with nuts, we encourage consumers to 'squirrel' away their spare change and save towards things they want to buy, rather than relying on credit or Buy-Now, Pay-Later schemes," Mr Despinidic said.
How does Sipora work?
Unlike other round-up apps which often invest your spare change into an ETF portfolio, Sipora is designed to combine your favourite retailers with round-up technology, allowing you to save quickly and then splurge on your dream item – with no debt and no accumulating interest.
Sipora connects with your everyday bank account and rounds up each transaction you make in your everyday life to the nearest $1, $2 or $5 and then puts that money into a Sipora account.
From the Sipora login dashboard, you can see your nest egg growing, set a savings goal for yourself and track which of your daily purchases are adding up with automated round-ups.
"The real beauty of Sipora is its all-in-one shop/save/spend functionality," Mr Despinidic said.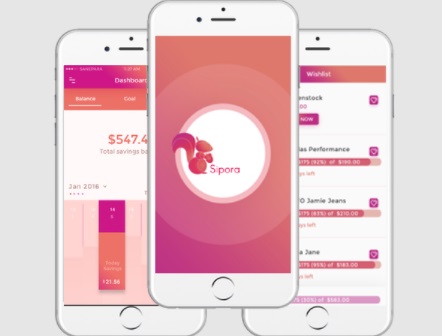 While your savings accumulate in the background, you can simultaneously browse a range of online stores, add items to your wishlist, and splurge on that item once you've got enough money in the 'wallet'.
"Why was Sipora built as a one-stop-shop? Saving is rewarded by gratification, you're still able to get the little luxuries in life without getting into debt. Trying to save without offering that gratification is less likely to become a long-lasting consumer habit," Mr Despinidic said.
If you haven't got enough money saved in the wallet but want to buy that item now, you can add a top-up from your connected bank account.
"There are two ways to "top-up" for an item you want to purchase. Either through a standard one-off 'top-up' within your Sipora wallet. Or alternatively, at the point of checkout, you will be prompted to authorise a top-up for the difference between the value of the product you are buying and your Sipora saved amount," Mr Despinidic said.
You can also withdraw your saved funds at any time.
Where can you use Sipora?
A Sipora user can use the money they've accumulated from round-ups towards purchasing products they want on the integrated marketplace of brand retailers.
According to Mr Despinidic, there are over 300 retailers on the app at the moment including the likes of Gorman, Sephora, Lululemon, The Good Guys, The Athletes Foot, Vans, Glassons, Tigerlily and Forecast.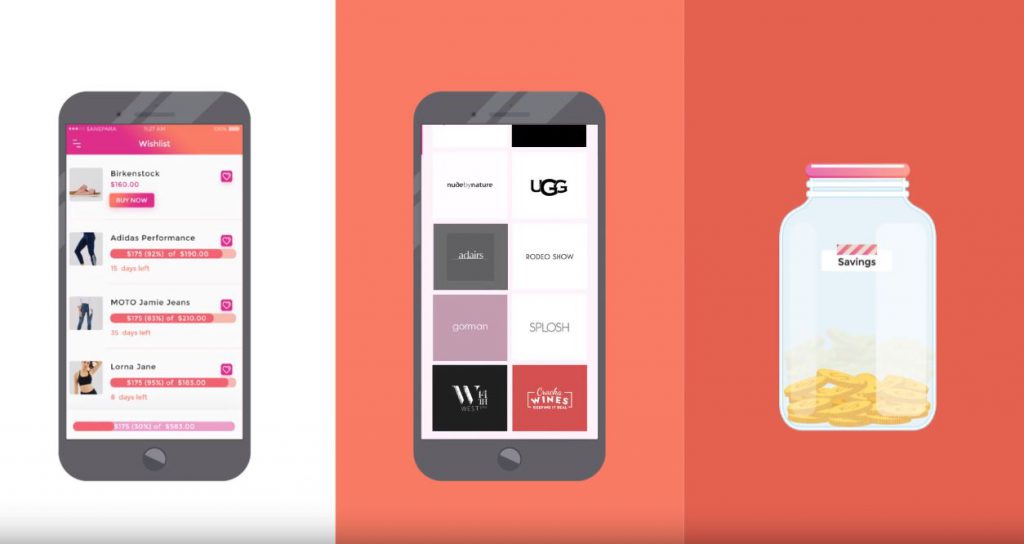 More retailers are being added every day and users can request a retailer to be added to the app if it's not already there.
"Innovative use of open banking data"
Sipora connects to a user's bank account simply and securely using technology provided by secure platform Basiq.
Basiq's Head of Partnerships, Lorraine Longhurst said partnerships with fintechs like Sipora will provide customers with another use of open banking data.
"We are proud to have Sipora join our Fintech Marketplace where we have over 180 fintechs using our platform. Millennials will love this app to help them 'save to spend'. It's just another innovative use of open banking data that we are seeing in this fast-moving fintech landscape," Ms Longhurst said.