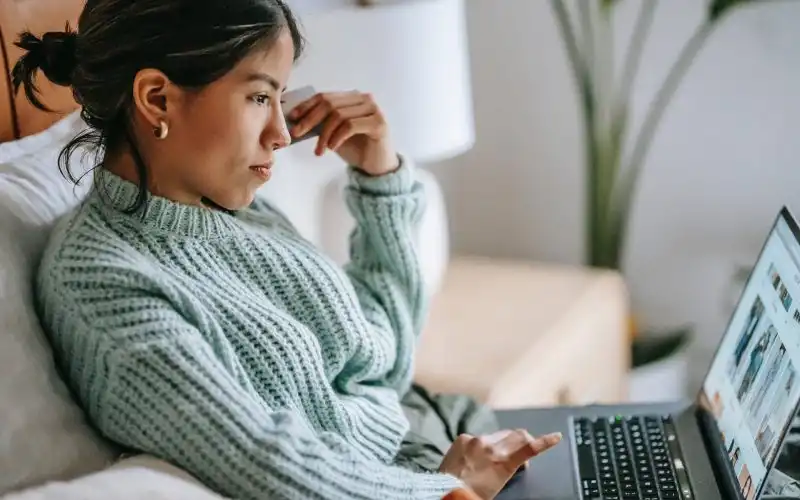 New data has revealed Australians who accessed their superannuation early during COVID used the money to pay their mortgage, rent and other household bills.
The federal government's early access to super scheme was introduced at the start of the pandemic to help people in financial hardship, and according to new data it appears the funds were put to good use.
Data released by the Australian Bureau of Statistics (ABS) reveal most Australians who withdrew from super early used the funds to pay for household bills.
Of the people who accessed the COVID-19 early release of superannuation scheme by September 2020, 29% used it to pay their mortgage or rent, while 27% used it for household bills.
Another 15% used their super funds to pay off their credit card or personal debts.
Only one in eight people (13%) could afford to add it to their savings.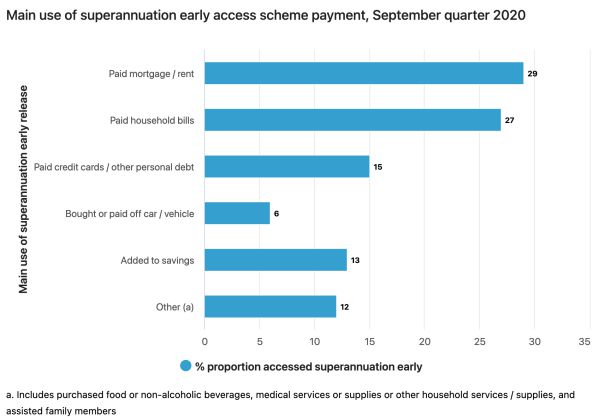 Source: ABS
"We found that for people who accessed the scheme twice, the average total amount withdrawn was $17,441," ABS Director of Household Economic Resource Surveys Dean Adams said.
"The average single withdrawal was $7,728 for the first opportunity, and $7,536 for the second."
The COVID-19 early release of superannuation scheme allowed people suffering financial hardship to withdraw $10,000 in both the 2020 and 2021 financial years, enabling up to $20,000 in super to be withdrawn.
See also: How to catch up after early super release
There had initially been concerns the superannuation payments were not being used as intended, with reports of the funds being spent on gambling, alcohol and clothes, or even being used as a house deposit.
There was also some concern many Australians accessing their superannuation early hadn't experienced any drop in income, raising questions about whether those accessing the money really needed it.
---
---
The ABS also found that one-in-five households were receiving JobKeeper payments during the pandemic.
"Half these households owned their dwelling with a mortgage, while almost half (47%) were couple families with dependent children," Mr Adams said.
"Average government payments rose by $89 per week per household, compared to the previous September quarter, to $300 per week.
"Over 1.3 million households contained someone receiving the Coronavirus Supplement of $550 per fortnight."
The federal government's $90 billion JobKeeper scheme, which gave employees who had lost work due to COVID $1,500 a fortnight, came to an end in March while the temporary Coronavirus Supplement also ended in late March.
---
Photo by Liza Summer from Pexels