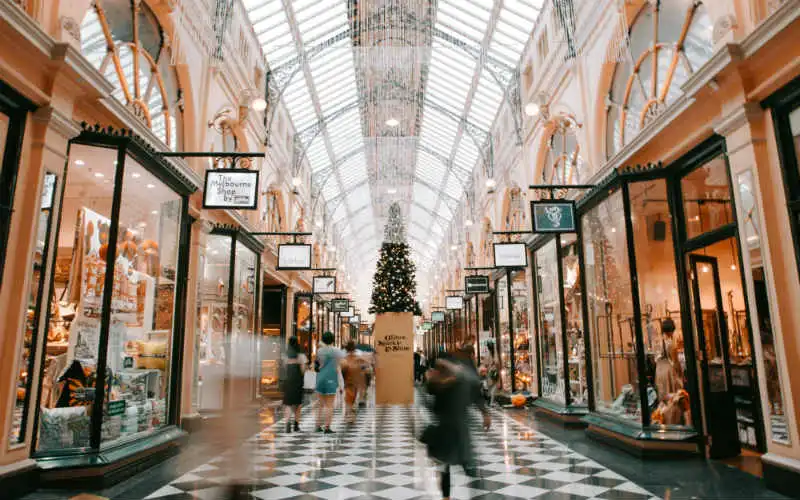 Australians aren't feeling very jolly and neither will retailers, with consumer confidence slipping according to the Westpac-Melbourne Institute Index of Consumer Sentiment.
The December survey found households are becoming more pessimistic, with consumer sentiment sliding a further 1.9% to 95.1 points, down from 97.0 points in November.
Since the Reserve Bank started cutting interest rates in June, the Index has fallen 6.1% and has been below the 100 level, indicating pessimists outnumbered optimists in the second half of the year.
Westpac Chief Economist Bill Evans said the results are in line with the drop in spending.
"This poor performance of the Index is broadly consistent with the sharp deterioration we saw in consumer spending in the September quarter as reported in the national accounts and the early evidence of weak retail conditions for the start of the December quarter," Mr Evans said.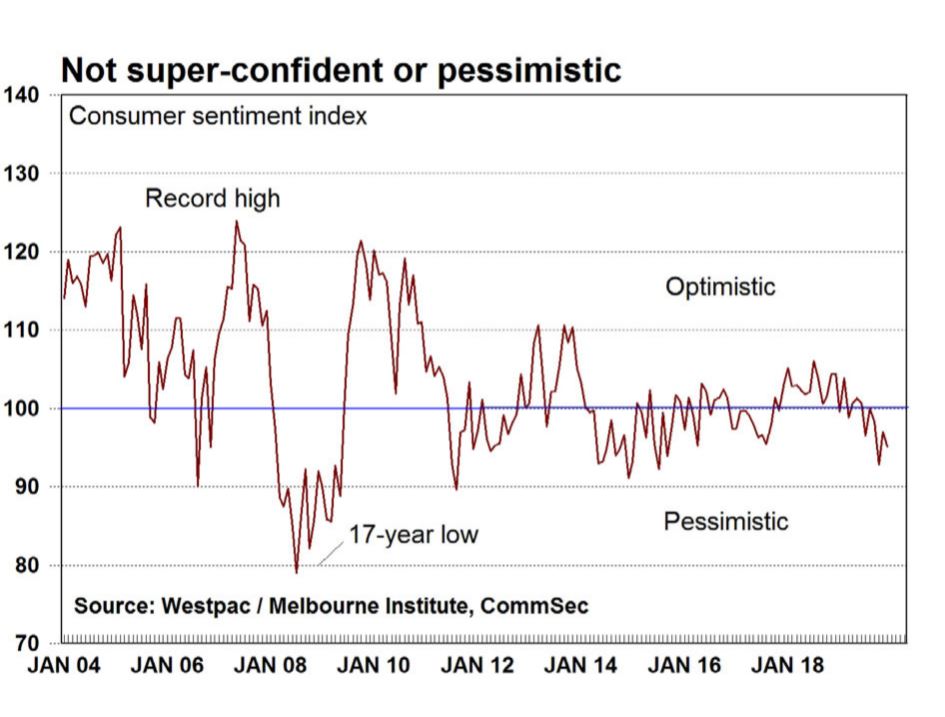 Source: CommSec
Typically during rate-cutting cycles, consumers assessments of interest rate news shows a favourable/unfavourable split of 50/50, with depositors most likely to see rate cuts negatively according to Westpac.
But this latest rate cut cycle has seen the favourable/unfavourable balance swing 30/70, suggesting these rate cuts haven't led consumers to open up their wallets.
Rather than interpreting the rate cuts as a positive thing thanks to lower borrowing costs, CommSec Chief Economist Craig James says it's got consumers worried.
"Simply, many Aussies are asking - if the economy is in such good shape, why are rates so low? While low rates may prove the new 'normal' over time, they have people spooked," Mr James said.
"The economy is actually in reasonable shape - just growing slower than usual - and part of this reflects the global slowdown. But it may pay the Reserve Bank to leave rates where they are for a time. In fact the results of the Black Friday/Cyber Monday sales may indeed show that consumers are out spending again - perhaps they were just waiting for the opportunity to spend."
Early credit card data from Commonwealth Bank seems to confirm this, with retail expenditure up by 87% on Black Friday compared with the average spend in the three weeks prior.
Over the four-day period, online spending was favoured by consumers - a trend that looks likely to continue in the lead up to Christmas according to research by CouriersPlease.
The parcel delivery service asked 1,021 Australians how they planned to do their online shopping. More than half (62%) said they planned to spend more online - rather than in store - than last Christmas while 48% of Aussies said they will be doing more than half of their Christmas shopping online this year.
Australians glum about most things
Pessimism is rife among households, with all components of the index recording declines in December and expectations low for the short and long term.
Views for the economy for the next 12 months and five years dropped 1.1% and 2.4% respectively. Views on personal finances also fell sharply, as did the 'time to buy a major household item'.
"At 115.4 the sub-index is well below its long run average of 127 and 3.7% down on last year, suggesting consumers will continue to keep a tight rein on discretionary spending," Westpac said.
Australians also expect unemployment to rise in the year ahead, up 14.1% on this time last year and at a two and a half year high.
The outlook isn't any better for housing, with views on time to buy weakening sharply but price expectations rising. The 'time to buy a dwelling' index fell 5.6% in December to 112.3 - well below the long running average of 120.
As for the wisest place to stash your savings, 64% of consumers heavily favour safe options like deposits, superannuation or paying down debts. Only 10% favour real estate and 9% favour shares.
Luxury car sales lift
While most Aussies are set for a frugal Christmas, it seems some are happily splashing their cash on luxury vehicles.
According to CommSec's Luxury Vehicle Index, sales of luxury vehicles have been rising for the past five months, matching a similar lift in home prices. Annual sales of Lexus were at all-time highs in the year to November and sales of Rolls Royce were just shy of reaching record high status.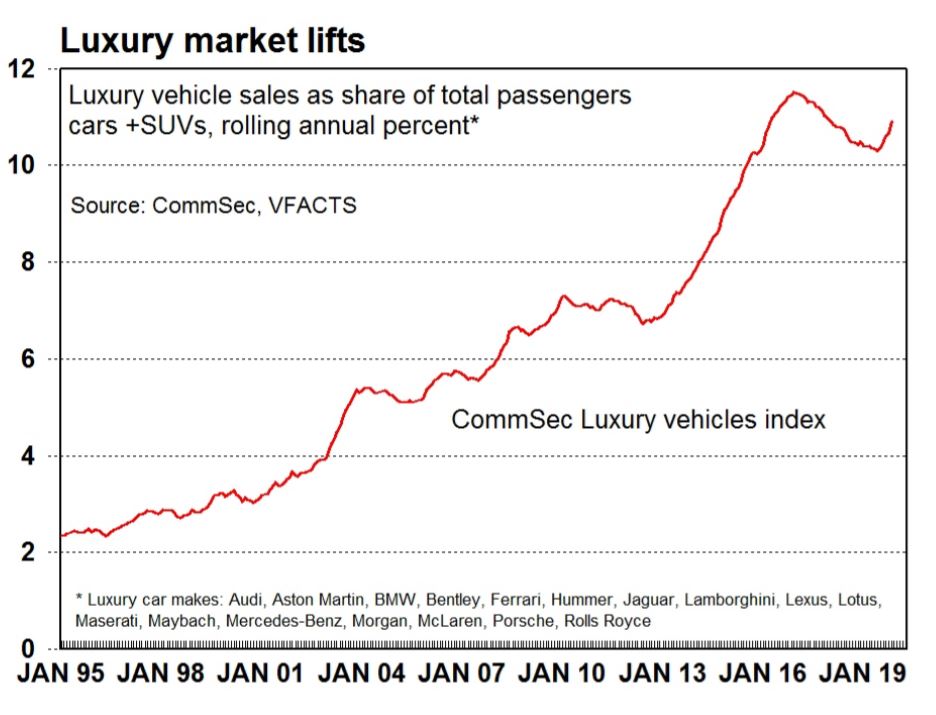 Source: CommSec
"The hope is that the strength at the top end of the new vehicle and housing markets will extend to broader strength for new vehicle sales, home sales and home prices," Mr James said.
"Higher income Aussies are now active in housing and vehicle markets. The hope is that rising home prices can boost wealth levels and consumer borrowing capacity and, in turn, boost new vehicle sales more generally."
---
Latest Articles