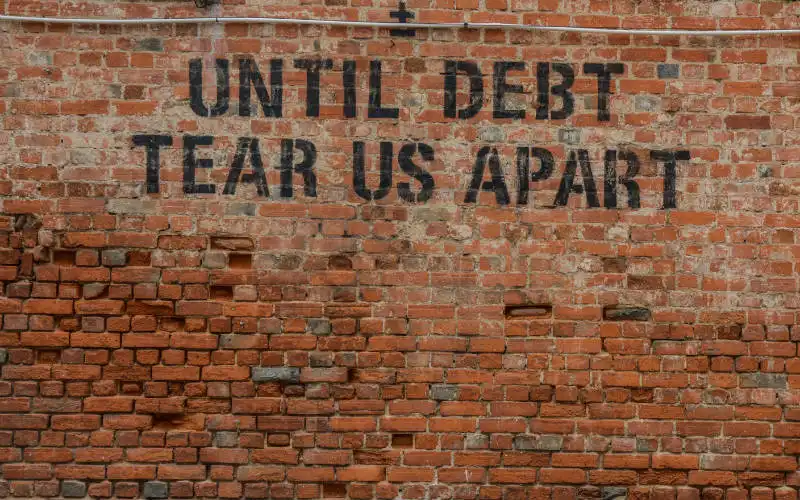 It's difficult to get a credit card in Australia with bad credit, but not impossible. Here's how you can get one and work towards improving that credit score.
Generally, reputable lenders will look at a person's credit score before approving or rejecting them for a credit card, and people with bad credit have a much higher chance of being rejected. This can be a tough situation to be in.
Being rejected by a bank can be disheartening but you shouldn't fret, as its entirely possible to get approved for a credit card with bad credit. You just might have to take a bit more care and make a few compromises.
What is 'bad' credit?
First things first though: how is 'bad' credit defined in Australia? Well, it isn't, at least not in those words.
In Australia there are four official credit reporting agencies, according to ASIC:
These credit bureaus hold and collect information on your borrowing and repayment history, as well as any bankruptcies, debt agreements and court judgements. When you apply to take out a loan, credit and loan providers will go to one of these agencies to access the information in your credit report to assess how trustworthy you could be as a customer.
In a person's report, there will be a final number called a credit score, which can be anything between 0 and 1,200 depending on which agency is used. The two biggest agencies – Experian and Equifax – list the following score thresholds:
| Credit band | Experian | Equifax |
| --- | --- | --- |
| Excellent | 800-1,000 | 833-1,200 |
| Very good | 700-799 | 726-832 |
| Good | 625-699 | 622-725 |
| Fair / Average | 550-624 | 510-621 |
| Weak / Below average | 0-549 | 0-509 |
Source: Experian, Equifax
All of these credit bands – excellent, very good, good, fair/average and below average – represent how trustworthy a borrower you are. Someone with a score of say, 900, will be viewed in a better light by a lender, while someone with a weak or below average number of 500 will have a lower chance of being approved for a loan. According to Equifax, these people are in the bottom 20% of active borrowers in the country.
What causes bad credit scores?
Credit scores can be raised or lowered by any number of things relating to lending and credit products. Missed credit card and home, personal and car loan repayments are a big one, as are missing repayments for your utility bills. These generally won't be recorded on your credit report if they are below $150 or are less than 60 days overdue, but if they are, then they can stay on file for up to five years.
Paying on time, every time can almost guarantee that this doesn't happen, but there's still the possibility of an error being made by credit agencies. If these errors aren't picked up then it's tough luck, which is why you should at least check your credit report once a year for discrepancies.
Other things that can bring down your credit score include:
Applying for too many credit cards,

balance transfers

and loans in a short period of time
Being rejected by too many credit cards, balance transfers and loans in a short period of time
Being taken to court over unpaid debts
Being declared bankrupt
Having a partner or spouse default on a debt you are both responsible for
Want to know what the real kicker is though? Every time you apply for a loan or credit product and get rejected, this will stay on your credit report for up to 12 months, and can actually hurt your chances further if it happens too often. This is why you need to take care when applying for a credit card with bad credit.
Newscorp's Personal finance Writer, Anthony Keane, talks to us about bad credit scores. #9Today pic.twitter.com/6NTZjSbe0F

— The Today Show (@TheTodayShow) September 12, 2017
How to get a credit card with bad credit
A bad credit score can leave a black mark against your name for some providers, although ultimately it is they who decide whether to approve you or not, not a number on a sheet of paper.
The Royal Commission into Misconduct in the Banking, Superannuation and Financial Services Industry has ultimately shown that certain banks have been quite generous in their credit assessments (perhaps too generous!), but they generally have strict guidelines they need to follow, and in most cases you might need to be quite conservative in your estimates. The law states that credit providers must lend you money responsibility, so it will likely be in their best interest to decline you unless you can prove your capacity to meet repayments.
If you've got a bad credit score but have no/few debts, a reasonable income and some decent savings built up, then you can try applying for a more basic 'no frills' credit card, preferably ones with low-income requirements and low interest rates. Picking some credit cards out of the hat, we can see that a few 'low rate' credit cards have a minimum income requirement of $15,000, which is around the industry standard for what you might need.
Anything below this yearly amount and you might have to look at other products, although you can still be accepted if you've paid off all of your existing debts and can demonstrate some strong savings habits.
What are some other options for people with bad credit?
If you can't get approved for a credit card then don't fret; there are other options out there!
Debit cards
For starters, don't feel like you actually need a credit card, because a debit card from your bank can be used just as easily, without having to worry about acquiring debt. If you don't have the money in your account you can't spend it! Prepaid credit cards are also a thing that exists – these allow you to load money on ahead of time and withdraw it at will without paying interest, although you could argue that you may as well stick with a debit card.
You can also take out a personal loan, as there are products out there catered towards people with poor credit scores. While you may not have trouble with approval, your chances of being slugged with higher rates and fees will rise the lower your credit score goes. But if you need money in a trice, then a poor credit personal loan can get you by.
Be very wary of payday loans (small amount loans), which can charge exorbitant fees. While the offer of 'fast cash' can be tempting, there are often much better options. If you're feeling stuck, don't hesitate to consult a financial counsellor (a free service offered to the community) or contact the national debt helpline on 1800 007 007.
What about credit cards with no credit checks?
It's quite difficult to find reputable credit products in Australia that don't require a credit check, and this is definitely true for credit cards – you won't be able to get one without it here.
Products that don't require credit checks are normally restricted to payday lending in Australia, which opens up a whole new can of worms entirely. These loans are typically targeted at people with bad credit who need $2,000 or less in a short space of time, and tend to be high-cost.
Payday loans have come under a lot of scrutiny recently from consumer advocates because of their supposed 'predatory nature' and are now the subject of a Senate enquiry. There are currently some pretty strict regulations in place against payday lenders. According to ASIC:
They are not allowed to charge interest on the loan
They can charge a maximum establishment fee of 20% of the loan amount
They can charge a maximum account keeping fee of 4%
They can charge a maximum default fee of 200%
The emergence of up-and-comers Afterpay and Zip, however, has caused fresh concern in the industry. These lenders allow customers to purchase items and pay them back in instalments but have been heavily scrutinized for seemingly encouraging poor spending practices. Afterpay, for example, earns 24% of its income through late fees charged on missed payments.
If you're broke AF say hell no to this type of advertising and stop being conned into buy shit you don't need to impress people you haven't met. There's a reason online store sales bump up when they add Afterpay. Because you spend more! #dontbeasucker pic.twitter.com/nHSKeAXcZ3

— Melissa Browne (@melbrowne_) March 21, 2018
This advertising campaign copped backlash on social media.
Savings.com.au's two cents
Credit cards aren't the be all and end all of spending money. It's entirely possible to get by without one, and with a bit of searching, you can find various different experts and personalities who advocate for cutting up the plastic for good. And if you do need some short-term cash, there are other options out there.
But credit cards aren't the only thing that'll be affected by a bad credit score. Your ability to get a good home loan, for example, will be dependent on that number in your credit report too.
It's important that in the long-run you identify what led you to develop a bad credit score and work out what you can do to fix it. This can take a bit of time to do, but you can work towards improving your credit score by implementing the following tactics:
Consolidating your debts into one, or using the snowball method to pay off your smallest debts first until they're all gone
Ensuring all future repayments are paid on time – even better if they're paid off in full every month
Speaking to current credit providers about lowering your credit limit
Limiting the number of credit enquiries you make – remember, a rejection will go on your credit score for up to 12 months
Building up the savings in your bank account. Try setting up an automatic transfer every payday into a separate savings account.
As with all good things, this will take hard work and discipline, but future you will thank current you for it.
---
Latest Articles