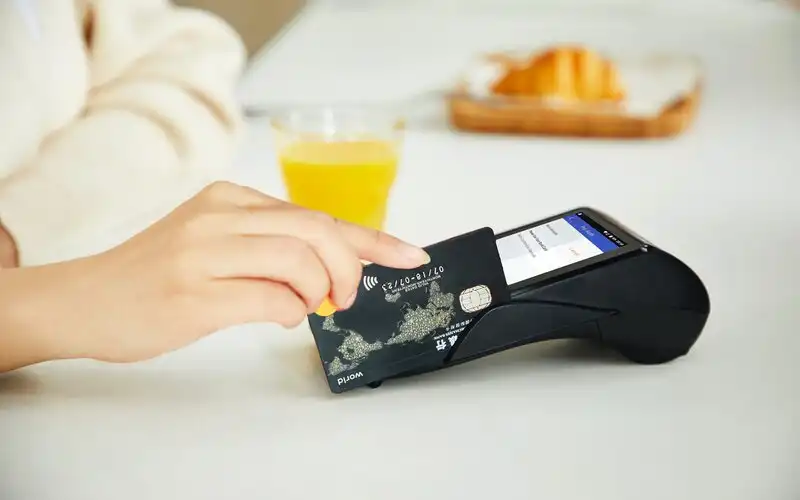 Like any form of credit, when it comes to credit cards there's always going to be benefits and drawbacks.
No matter the stance you take towards the pieces of plastic (or metal) that lay in over 13 million of our wallets nationwide, there can be significant benefits to using credit cards when done so responsibly.
In order to navigate the credit card market, within this article we'll look at two distinct categories:
---
---
Benefits of credit cards
With over 2.5 million monthly taps and swipes across 13 million credit cards nationwide, it's clear Australians aren't shy when it comes to using credit cards.
Credit cards let you carry less cash, build your credit rating, earn rewards, and offer an emergency allocation of funds – sounds great right?
It's not all positive however, with credit cards possessing a notorious reputation for creating substantial amounts of financial debt that for some, requires years of toil to remove.
With a bit of discipline and impulse control, credit cards can be a useful addition to your financial tool belt to help navigate the curveballs life throws.
Rewards & frequent flyer points
Credit cards attached to rewards or frequent flyer programs allow cardholders to earn points on every dollar of eligible spend. That means if you're a regular big spender, you may be able to get some extra bang for your buck.
These points can be used towards a variety of products and services including:
Flights

Flight upgrades

Gift cards

Groceries

Utilities and other bills

Car hire and hotel stays

Events and experiences
It's important to note that cards with rewards or frequent flyer programs tend to come with higher rates and fees. By letting balances accumulate on top of these extra fees, failing to make repayments can lead to some significant debts.
Cashback
Some credit cards offer 'cashback'; instead of rewards programs, where you receive a certain percentage of your purchase price back into your account. As a rule of thumb with cashback offers, you'll most likely receive a 5% return. This figure can fluctuate anywhere between 1% and 10% depending on the retailer, service provider and the type of credit card you are using.
Some cashback offers are targeted at those making smaller purchases as a way of encouraging people to spend more money, so again, be wary of whether you're spending more than you would without cashback rewards.
Purchase protection insurance
Purchase protection insurance is an umbrella term for a range of insurance benefits that cover physical items you buy with the credit card. This includes cover for damage to your new goods, extended warranty and price-protection just to name a few.
The actual price protection insurance perks offered vary depending on the type of credit card, plus the bank or card issuer that you are with.
Price protection insurance
This insurance policy allows you to claim price differences for an item you bought with your credit card provider. For example, you may have purchased a washing machine from one store for $700, then a couple of weeks later saw an ad on your social media feeds for the same washing machine for only $600 in a different store.
If you can prove this price difference to your credit card provider, you could receive a $100 rebate.
Different card providers often have varying terms and conditions for price protection insurance, such as:
Number of days/months the price is 'protected'

The stores may need to be within a specified difference from each other

Items might have to be from the same retailer

Minimum price differences (e.g. the provider may only provide refunds for price differences of at least $75)

Maximum individual refunds

Annual refund limits
Travel insurance
Rather than buying a separate travel insurance policy, some cards offer 'complimentary' travel insurance. The word 'complimentary' is used loosely, as these cards tend to come with higher annual fees or require certain spending limits to be met before being activated.
Credit card travel insurance can have its limitations, such as around who it covers - not all providers will extend coverage to spouses and dependents, how long the coverage lasts and what activities it covers you for. It can also have lower cover limits and more exclusions.
Airport lounge access
Some premium credit cards offer cardholders free or subsidised access to airport lounges, which for some is an added touch of luxury.
This feature tends to be offered by cards with higher annual fees so it might not technically be free, but the added comfort can be worth your while if you're someone who travels a lot. Any travelling companions might not be covered by this feature, and you might not get in if you don't buy the plane tickets with the credit card.
Rental car insurance excess
This feature covers the excess you'd have to pay if the car you hired is damaged or stolen.
Excesses for rental cars can be hefty, sometimes as much as $5,000, so having this covered by your credit card can save your back pocket from potential sting. Just remember to check that it's there first.
They're easy, fast and convenient
Say your car's repair bill was unexpectedly high, but you won't have enough cash in your savings to pay for it until payday next week. By taking advantage of your credit card's interest-free days, you can pay for the repairs on credit then pay off the card next week on payday at no extra cost - as long as you pay it off before the due date. This can also be useful in case of an emergency, like having to pay costly hospital bills at a moment's notice.
Of course, it's important to have an emergency stash of savings you can dip into for these unexpected expenses.
Can be safer than cash
In addition to being more convenient than paying with cash, credit cards can be safer.
Once cash is gone, it's gone; there's no getting it back if a thief decides to buy a TV with it. If you notice that your credit card has gone missing, however, you can quickly call your provider and get them to cancel it. Worst case scenario is you pay a minor fee for a replacement card.
Even if you don't cancel the card in time, your company will notify you of any suspicious purchases made an in your name. If mild-mannered Bill from accounts were to suddenly buy himself an absurd surround-sound system, the credit card company might verify this purchase with him.
Credit cards work globally
While some conduct their overseas spending with the help of a travel money card or a good old-fashioned bum-bag, many credit cards are optimised for travel. Credit cards can offer good exchange rates and features for travellers, and some have low or non-existent currency conversion fees, meaning you'll be charged little for making a purchase on such a card overseas.
If you're considering using a credit card overseas, investigate the card's currency conversion, ATM, and international cash advance fees before you head off.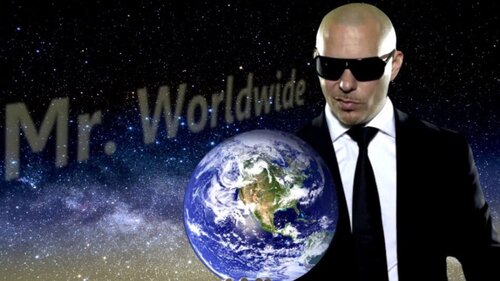 Source: KnowYourMeme
Help build your credit profile
Applying for any big-ticket asset like a home or a car through a loan will require a credit history check. Lenders will view a higher score on your
credit report
as an indication that you're more trustworthy as a borrower. On the flip side, a poor credit score will make it harder to get an ideal loan.
Showing strong repayment discipline with a credit card can help show potential lenders that you're a trustworthy borrower.
A word of caution: Keep in mind that applying for numerous credit cards in a short space of time and having a high credit card limit can hurt your credit score. Lenders will assess you on your credit card limit, not your balance.
Drawbacks of credit cards
Reckless spending
Arguably the most well-known flaw of credit cards is how damaging they can be towards our bank accounts, but this is more a flaw on the impulse control of the cardholder themselves. Given how easy credit cards are to use, online purchases and bills can quickly stack up and lead to balances accruing interest if you aren't careful.
Rewards programs may not match their perceived worth
You'll notice that the main chunk of this article's 'benefits' section is taken up by rewards programs and perks attached to the card. These cards tend to be more expensive than cards without in terms of the interest rates and fees charged, and according to the RBA , 60% of cardholders tend to overestimate the net monetary value they are receiving from such cards - with half of them incurring a loss. These cardholders are more likely to be motivated by points rather than fees and interest.
The RBA notes consumers who were found to have made a net gain on their rewards cards were high-income earners, while those who did not earned lower incomes and were more likely to use the card to borrow.
A good rule of thumb to find out what your rewards points are worth in dollars is to multiply the number of points you have by 0.01. If you find you're spending way too much for too little, then consider switching to a cheaper card.
Credit card fraud
Credit cards aren't entirely safe, especially now that digital payments are the new norm.
The Australian Payments Network (AusPayNet) found in its December 2021 report that credit card fraud cost $490.1 million in the 12 months to June 2021, a 9.2% increase from 2020.
AusPayNet noted spending on cards reached $847.3 billion during the most recent financial year, meaning the overall fraud rate was 57.8 cents per $1,000 – up from 55.8 cents in 2020.
Many credit cards now come with fraud protection guarantees which allow you to receive a refund for fraudulent transactions. Despite this peace of mind guarantee, this doesn't mean you shouldn't regularly check your credit card statements for any transactions you may not have made. Be vigilant about the websites you share your credit card details with too.
Savings.com.au's two cents
Credit cards provide consumer convenience and power when it comes to spending, but at a cost. It's tempting to go for the flashiest card with all the perks and a juicy rewards program, but the simple reality is that these cards are not for everyone.
You should always consider your individual finances and what you'll be using the credit card for before tapping away at your nearest department store. If your only credit card spend is anywhere from $500-$1,000 a month for things like weekly groceries and petrol, then a low rate or no annual fee card is likely to be the more suitable option. On the flipside, a high-flying big-spender who travels a lot might be better off with a frequent flyer card with an attractive rewards program - these types of people are more likely to get enough value from their card to offset the annual fee.
Article first published November 28, 2018 and updated February 3, 2022.
---
Image by Mark O'Flynn via Unsplash.