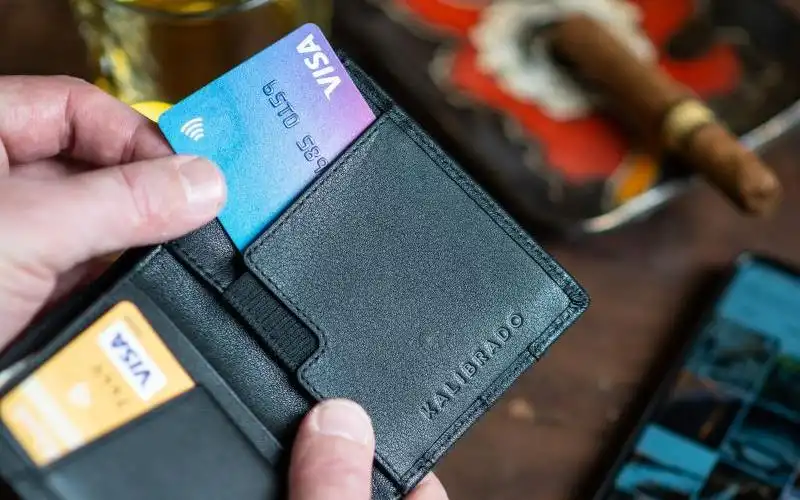 Many credit cards have interest-free periods of around 55 days. But some allow much more than this, which could be a blessing or a curse.
The number of interest-free days a credit card receives is different between each provider, but 55 days seems to be most common. However, there are cards that offer fewer than this, with some even having zero interest-free days, meaning you would accrue interest the moment you purchase something.
However, there are also a few products out there that have interest-free periods longer than 55 days. Compare some of them below, and find out if longer interest-free periods on credit cards are a good idea or not.
Credit Cards with More Than 55-Days Interest-Free
There's a few providers with credit cards featuring interest-free periods of more than 55 days, including Humm, People's Choice, Beyond Bank, and Bank of Us. Compare the details of these cards in the table below.
Humm90
The Humm90 card by Flexigroup is a distinct product in the market, in that it is basically a buy now, pay later product with a Mastercard attached to it. Users have the option to 'wrap' their purchase, meaning they can opt to pay off the product in instalment plans for up to 15 months for a 'small fee'. Or they can use it like a credit card, but with a 110-day interest-free period, albeit with a steeper-than-usual interest rate afterwards as well as an annual fee.
More details about the Humm90 card are found here.
People's Choice
People's Choice Credit Union's Visa credit card features a relatively low interest rate on top of a low introductory rate. This card has 62 interest-free days, a whole week longer than the norm. Other than that, it's a pretty feature-light card.
Beyond Bank
Beyond Bank's credit card is also powered by Visa, with 62-days interest-free. It also has a comparatively low interest rate, albeit with an annual fee of $49. Once again this card is feature-light, though it does come with free supplementary cards.
Bank of Us
The Bank of Us credit card is another one powered by Visa, featuring an interest-free period of 57 days. It has an interest rate under 10% p.a, though it has an annual fee of $39. It's light on extra perks and features, but it is distinct among these cards in that it has a lower-than-usual foreign exchange fee of 2.50% when the usual is 3% or greater.
Are more interest-free days a good idea?
Before jumping into the ocean with the longest bit of rope you can find, it's important to consider a few things before your feet leave the jetty. More interest-free days can be both a good and bad thing depending on the user.
Pros of more interest-free days
Could help with the budget: You might use your credit cards to evenly-disperse bills and to sync them up better with your pay. A longer period might allow you to do this in a more efficient manner, depending on how you've organised your budget.

Forced to distribute credit limit thinly: $1,000 across 55-days is different to $1,000 62-days, for example. The extra period might make the credit card bill easier to manage.

Low(er) interest rates: Many of these cards, barring Humm's, have fairly low interest rates when compared with rewards credit cards and other products. This means if you don't pay the bill in time, you won't be whacked so hard… but still, pay that bill off on time if you can.

Could be good for travelling: If you're travelling and want to enjoy your destination instead of worrying about paying everything off in 55 days or less, a longer period might make a longer holiday require less admin. That said, many of these cards have foreign exchange fees and other limitations, which might make them not the cheapest or most efficient cards for travelling.
Cons of more interest-free days
Annual fees: Most of the aforementioned products have an annual fee. If you're not going to be using your credit card very often, it makes little sense to pay for something you don't use. Conversely, you may find the annual fee worth it if you're a regular user.

No rewards points: As mentioned, many of these cards are feature-light, meaning little in the way of rewards points, zero currency conversion fees, airport lounge access, and other perks you might have come to associate with a credit card.

A longer rope could mean more bill shock: The higher number of interest-free days could mean you become complacent or relaxed with what you're using your credit card for. Do you remember what you spent money on 110 days ago? I sure don't.

Thinly-dispersed credit limit could require juggling: For example, if you're using a $1,000 credit limit across 62-days instead of 55, you might find it's not enough to spread across that extra week. It is not uncommon for cards to charge penalties for going over your limit, so be advised.
Savings.com.au's two cents
As the old saying goes, 'There's no such thing as a free lunch'. Sure, there's a higher number of interest-free days with these cards, which could come in handy for a variety of purposes. However, think about where you have to compromise. Perhaps you like rewards points, or perhaps you like no-annual-fee credit cards. The interest rates on these cards, while lower than usual, are still not generally the lowest in the market. Something generally has to give way with any sort of credit card you sign up for.
Additionally, remember that it's not X days from when you purchase something. What this means is that if you purchase something on the 61st day of a 62-day credit card, you still have to pay it off the next day when the bill comes in, or be subject to steep interest. You'll have to assess your own needs and budget to find out if a longer interest-free period works for you.
Article first published 9 March 2021, last updated 28 June 2021.
---
Photo by Emil Kalibradov on Unsplash