Photo by Pawan Kawan on Unsplash
NAB has launched the NAB StraightUp Card, Australia's first no-interest credit card.
From today, for a flat monthly charge customers can get access to a line of credit of up to $3,000, and aren't required to pay the charge if the card isn't used.
The card doesn't charge interest, has no annual fees, no late payment fees and no foreign currency fees, and is looking to provide competition to the rapidly growing buy-now, pay-later (BNPL) sector.
The monthly fee is dependent on your credit limit:
$1,000 credit limit: Pay a minimum $35 per month ($10 monthly fee included in your balance)

$2,000 credit limit: Pay a minimum $75 per month ($15 monthly fee included in your balance)

$3,000 credit limit: Pay a minimum $110 per month ($20 monthly fee included in your balance)
Need somewhere to store cash and earn interest? The table below features savings accounts with some of the highest non-introductory and introductory interest rates on the market.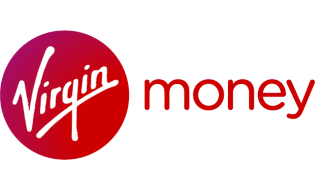 Advertisement
Boost Saver - Savings Account
Highest
variable rate
1.50%†
Base
variable rate p.a.
0.10%
BOOST YOUR SAVINGS with up to 1.5% for the first 3 months
Product Features
Red Hot Intro Rate of up to 1.5% for the first 3 months
Enjoy up to 1.2% thereafter
Bundled with the Virgin Money Go transaction account
NAB Group Executive Personal Banking Rachel Slade said the card was a brand new way to think about credit in Australia.
"We started with a straightforward idea – to create a card with no interest, no annual fees and no late payment fees," Ms Slade said.
"This is the result – a simple, easy to understand credit card that can be used anywhere Visa is accepted online or in store."

Ms Slade said the NAB StraightUp Card had been developed in response to Australians wanting more control over their finances, and innovation was required to keep pace with customer demand.
NAB found 85% of credit card users aged 18-34 thought it was important to feel in control of their credit card usage, with the research showing young Australians were becoming more financially conscious.
"Credit cards have not really evolved in recent years. But our customers' needs and expectations are changing and we want to change with them," Ms Slade said.
"In the NAB StraightUp Card, we've created something completely different to every other credit card available today, with a simpler approach that makes it easy for customers to take control of their finances."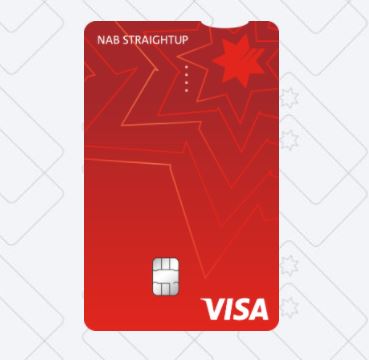 Source: NAB
NAB boasted that unlike BNPL services, the card had a continuing line of credit, was available anywhere Visa was accepted, and allowed customers to repay balances over a longer period of time.
Ms Slade said coupled with the no use, no pay feature, the card has lower credit limits than most credit cards and higher minimum repayments, helping customers have greater control over their debt.
Additionally, the card doesn't allow cash advances or gambling transactions.
"The NAB StraightUp Card's range of features means it is the simplest credit card offering in the market," Ms Slade said.
"And with many safeguards in place it can really help customers take control of their spending."
A Zip spokesperson hit back against NAB, and told Savings.com.au the new product highlighted what was wrong with Australia's credit landscape.
"Zip exists to innovate and transform the way that consumers pay. To see that the major banks are now following our lead is a validation of what we've been saying for years: the credit card model, in its current form, is outdated, unfair and not fit for purpose," they said.
Additionally, the spokesperson said BNPL was often much safer for consumers than credit cards.
"More broadly, Zip has always done credit checks on all customers (each month about 1 out of 100 Zip customers is late each month compared with 1 in 6 for credit cards).
"If a Zip customer misses a minimum payment their account is locked, so they cannot get into a debt spiral, unlike a credit card."
Is it cheaper than a regular credit card?
Although an interest-free credit card might sound great in theory, it's important to look at how much the fees may sting you.
If you were to spend $1,000 with a $3,000 limit and took 12 months to repay this, you'd be charged $240 in fees, at an effective rate of 41.70%.
In comparison, if you were to take 12 months to pay $1,000 off a credit card with no annual fee and an interest rate of 15.0%, you'd be charged around $84 in interest.
So the interest-free card would actually cost $156 more than a regular credit card in this specific example.
---
Latest Articles