Contracts and their clauses are part and parcel of buying and selling property, and for good reason. They protect all parties from dodgy dealings and allow a buyer to check for hidden issues with the property before handing over their money. Buying a property unconditionally can be risky but there are situations in which doing so could be the best option.
So, what is an unconditional contract and should you buy a property with one?
What is an unconditional contract?
As the name suggests, an unconditional contract is a contract with no conditions attached. That means once a buyer signs and their cooling off window has closed, they can't back out of the sale as they've forgone their right to terminate the contract. As a seller, an unconditional contract gives you peace of mind that the sale of your home is certain to go through. That is, as long as consumer law and other relevant legislation is abided by.
Thus, unconditional contracts are generally very attractive to sellers. In a hot property market, a buyer might choose to submit an unconditional offer in an effort to make theirs more attractive than others'. In some cases, the seller may accept a lower offer or even knock some money off the price of the home in a bid to secure an unconditional contract.
Why can an unconditional contract be risky?
The main risks of an unconditional contract come from the omission of conditions typically included to protect one or both parties. These conditions are commonplace for a reason; they protect buyers and sellers from serious financial problems in the event they no longer wish to, or cannot, proceed with the sale.
One of the greatest dangers an unconditional contract poses to a buyer is the lack of a 'subject to finance' clause. If you made an unconditional offer and were later denied financing by a lender you'd still be required to go through with the sale. If you didn't have the funds, the contract would be voided but you'd potentially lose your deposit, which can sometimes add up to hundreds of thousands of dollars.
Another big risk of an unconditional contract is not getting a building and pest inspection. Viewing a property at an open home or private inspection will give you an idea of the aesthetic and functionality of the home. However, without building and pest inspections, you won't know if there are termites lurking around every corner or if the balcony is about to fall over. You need a trained professional to review the premises and tell you what (if anything) is wrong with the house. They'll also typically give you an estimate of how much any issues will cost to fix. Buying the property unconditionally means that after settlement you are responsible for it, for better or for worse.
If you're looking to buy a property quickly by putting forward an unconditional offer, you'll have to get a qualified estimate of the property's value. The property may have a price tag, but it's common for a seller to heavily overvalue their home. After all, their home is likely their castle. As a result, failing to get your own valuation may mean you overpay substantially, potentially costing you tens of thousands more than necessary.
What is a conditional contract?
So, how does an unconditional contract differ to a conditional contract? Under a conditional contract, certain conditions must be met in order to ensure the sale of a property. Until set conditions are satisfied, the contract is 'conditional'. After they're satisfied, the contract is dubbed 'unconditional'.
Both buyers and sellers can enter conditions into the contract and what such conditions contain is at the discretion of each party. Commonly, offers on properties include conditions such as 'subject to finance', as well as building and pest inspections. That means that if a buyer needs a home loan to complete the purchase but doesn't secure one for whatever reason, they won't be liable to purchase the property. It also means they can back out of the sale if building or pest inspections uncover any nasty surprises.
A contract will also contain details of the property, the sale price, details of the deposit, personal details of both parties, and the date of settlement.
What does a conditional contract contain?
Conditions in contracts will differ between each sale but here are some examples of conditions buyers and sellers may ask for:
Subject to building and pest inspection
A subject to building and pest inspection clause means the buyer can terminate the contract if a property is found to have structural issues or pests that could cause damage, such as termites. Inspections on a building are normally conducted by a professional, typically cost around $400 to $800, and can give you peace of mind knowing the property won't fall over or be overrun by creepy-crawlies.
Subject to finance
A subject to finance clause allows the buyer to make an offer on a property before getting approval for finance from a lender. That doesn't necessarily mean they're starting out on the back foot, though. Buyers should, and generally do, seek home loan pre-approval before beginning their house hunt. Thus, a lender has probably given them tentative approval by the time they submit their offer, with full approval to come after they find their dream home.
When a subject to finance clause is in place, the contract of sale will be terminated should the lender deny the buyer's application for finance.
Subject to sale of another property (or settlement of sale)
If a buyer needs to sell their current home in order to purchase a new one, they may request a subject to sale of property clause. When making the offer, they'll request this clause with a time period they expect to sell their previous home in, like three months. In the event they don't sell the home in this time, they may request an extension or they can terminate the contract without penalty.
A similar, but slightly different condition may apply to contracts entered into by buyers that are already in the midst of selling their own property. If they have a contract of sale in the works that hasn't formally settled yet, they may include a clause giving them the right to terminate their offer without penalty if their sale falls through.
Sunset clause
A sunset clause allows the sellers of a property to continue advertising their home after an offer has been accepted and contracts have been signed. This often acts as a safety net for the seller in the event the buyer pulls out or the sale falls through and a new buyer needs to be found.
It can also be used if the buyer has requested the contract be subject to another home being sold. If in the agreed-upon time period the seller receives another offer they wish to accept, they can ask the buyer if they wish to make their offer unconditional. If they decline, the seller can terminate the initial contract without penalty and accept the new offer.
Subject to a prior contract terminating
If a seller is engaged in a contract with a buyer they expect will pull out, or if they simply want a back-up option, they can accept another offer from a different buyer and request a subject to a prior contract terminating condition. This means the acceptance of the new offer won't go through until the first contract has been terminated. In the event the first contract proceeds as planned, the second contract can be terminated without penalty. Many buyers put offers on houses that are already under contract, with theirs referred to as the 'back-up offer'.
Should you buy a property with an unconditional contract?
Head of research for buyer's agency Propertyology Simon Pressley said unconditional contracts can work for a select group of people but urged those considering putting one forward to do so with caution.
"For a lot of people's personal risk appetite, they should not do it. Those who have the appetite for taking that extra risk need to be responsible and understand what the extra risks are," Mr Pressley told Savings.com.au.
"It's not an option for everyone to explore and the traditional conditions in contracts are there for a reason. If someone is prepared to waive those, they need to ask themselves 'what am I really waiving' and 'what is the risk to me?'
"If you can satisfy those potential risks then, for the right person, it can be a good strategy."
Alex Jamieson of AJ Financial Planning said buying with an unconditional contract came down to the market conditions and the level of interest in the property being considered.
"In a very buoyant market with a lot of interest in a property, an unconditional offer can be seen as being inferior or weaker to other offers. In this type of market, a buyer will need to rapidly do their own due diligence prior to making an offer, similar to what might be needed with pre-auction background checks," Mr Jamieson told Savings.com.au.
"If a market is fairly slow and less buoyant with fewer buyers then a conditional offer is a way to avoid incurring unnecessary costs and work. It allows you to see if the vendor is likely to accept the offer provided before you undertake a considerable amount of work."
Tips on buying a property with an unconditional contract
Mr Jamieson said when making an unconditional offer, buyers needed to complete pre-buying checklists and background checks, that may include:
Having the vendor's contract of sale documents reviewed by your solicitor or conveyancer

If there is a body corporate, speaking with the manager to get some understanding of the background on the committee and building

Completing a pest and building inspection if possible

Obtaining pre-approval from your preferred lender

Seeking an independent valuation from a qualified valuer, which can help determine the fair value of the property
Savings.com.au's two cents
Contracts are long and complex documents prepared by professionals who are paid a great deal of money to ensure they're correct. They're written to protect those involved, so removing some or all included protections can leave you open to serious financial trouble. However, if you're prepared and you've done your homework, there may be some instances where putting forward an unconditional contract could be a worthwhile option. Consider consulting a financial adviser before making any unconditional offers.
Some of the most competitive home loans on the market right now
Considering purchasing a new home? We've compiled some of the lowest rate home loans on the market right now. Take a look:
Lender

---

Variable

More details

FEATURED

Online Exclusive

Up To $4K Cashback

Includes NOV RBA Rate Increase

loans.com.au – Variable Basic Cashback Home Loan (Principal and Interest) (LVR < 70%)

Immediate cashback upon settlement
$2000 for loans up to $700,000
$4000 for loans over $700,000

Variable

More details

FEATURED

Refinance Only

Apply In Minutes

Unloan – Variable Rate Home Loan – Refinance Only

No application or ongoing fees. Annual rate discount
Unlimited redraws & additional repayments. LVR <80%
A low-rate variable home loan from a 100% online lender. Backed by the Commonwealth Bank.

Variable

More details

FEATURED

Up – Up Home Variable (Principal & Interest) (LVR ≤ 90)

Up is 100% owned by Bendigo Bank.
Up to 50 offset accounts
New joiners get $10 by signing up to the app using code UPHOMESAVINGS. (T&Cs apply)
Immediate cashback upon settlement
$2000 for loans up to $700,000
$4000 for loans over $700,000
Important Information and Comparison Rate Warning
Originally published by Alex Brewster, last updated by Brooke Cooper on 2 November 2023.
Photo by Scott Blake on Unsplash
---
---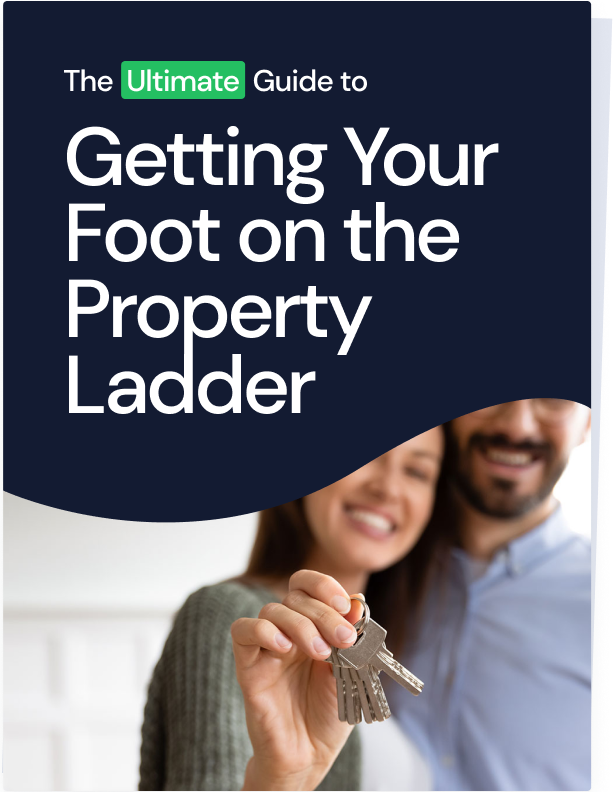 Ready, Set, Buy!

Learn everything you need to know about buying property – from choosing the right property and home loan, to the purchasing process, tips to save money and more!

With bonus Q&A sheet and Crossword!