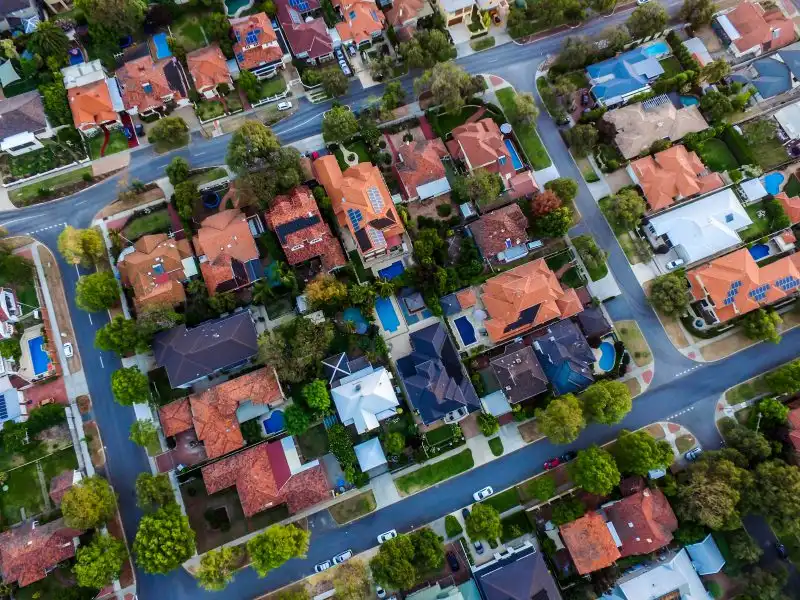 Photo by Maximillian Conacher on Unsplash
Despite the current housing downturn, landlords are continuing to raise rents, data from Rent.com.au reveals.
Sydney and Melbourne remain the most expensive cities in Australia to rent in, with apartment rents going up by 3.8% and 2.3% respectively.
The figures from Rent.com.au shows Sydney is the most expensive rental market in the country. The average weekly rent for an apartment is $540, while renting a house would set you back $600 a week.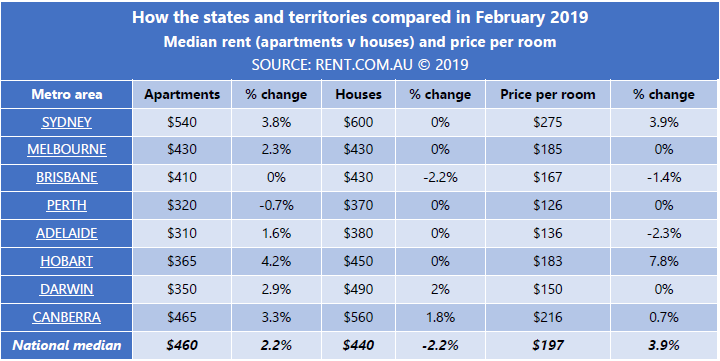 Source: Rent.com.au
Unsurprisingly, it's also the most expensive city for shared accommodation, at $331 a week for a room in an apartment.
And it seems there's no relief in sight, with rents expected to continue going up in sought-after areas.
Rent.com.au chief executive Greg Bader told News.com.au that areas close to a city's centre are unlikely to see prices fall.
"With the number of properties available increasing in many areas, it's likely that the market will see some softening as demand teeters off – most likely in areas where there's some oversupply and in outer suburbs where there's more choice," Mr Bader said.
Apartment undersupply to blame for rising rents
New data from the Urban Development Institute of Australia (UDIA) shows the construction pipeline of new apartments is drying up.
If this continues, the economists say the current glut of apartments will become an undersupply by 2021.
Andrew Wilson, chief economist at My Housing Market says the undersupply issue will be more significant for renters.
"Rents aren't usually impacted by issues such as the cost of money. People can pay a higher proportion of their income in rents, they are not restrained by lending practices as you are when you are a buyer, and that can lead to higher rents," Mr Wilson said.
"Rental markets are already tight and they will only tighten if we get an undersupply of apartments coming through."
Shared accommodation bargains to be had in Perth and Adelaide
It's not all doom and gloom – renters looking to save on their weekly rent can find bargains further afield in Adelaide and Perth if they opt for a share house.
According to Rent.com.au, Perth remains the cheapest capital city to rent a room in a house at $120 a week.
Adelaide takes the lead for apartments, at a cheap $162 a week for a room.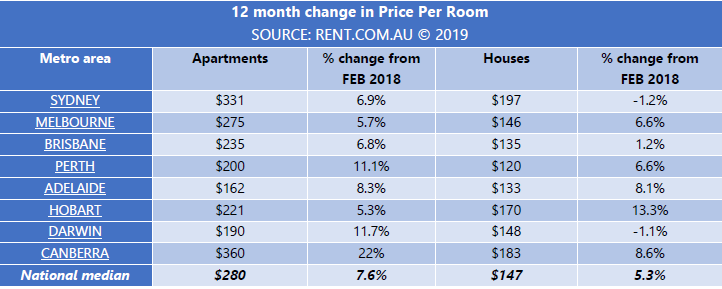 Source: Rent.com.au
There are savings to be had in Darwin too. A room in an apartment here goes for an average of $190 a week, while a room in a house would only set you back $148.
Brisbane ranks a mention too – the average weekly rent for a room in a share house sits at a cheap $135.
---
For feedback or queries, email emma.duffy@savings.com.au