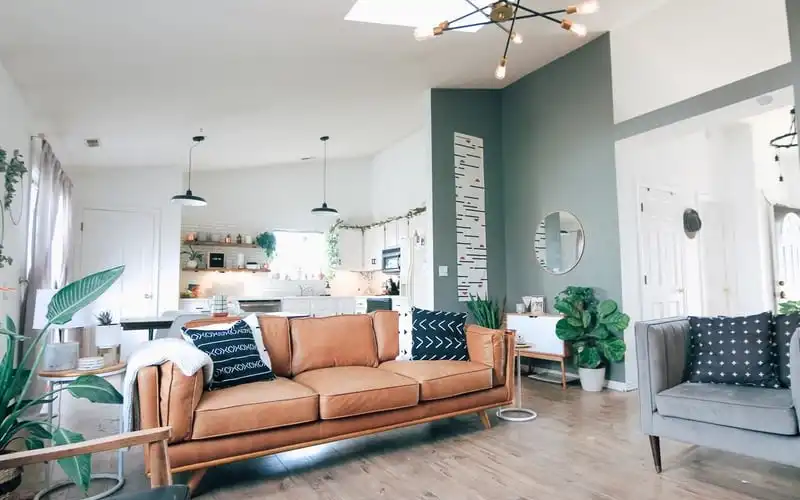 In today's property boom, buying off-market can present a few advantages, but how and why would you do this?
House prices exploded through 2021, with properties snapped up lightning-fast at prices increasingly unattainable for the everyday buyer. In this environment, buying an off market property could present a few advantages.
It might seem like a sellers' market, but vendors still face some hurdles: long marketing periods, a crowded listings market, and more. Despite contrary belief, properties don't actually sell themselves - there's every chance one could wait weeks or months to be sold to the right buyer. As a buyer, this is your bargaining chip.
In this article, we'll discuss:
---
Advertisement
Buying a home or looking to refinance? The table below features home loans with some of the lowest interest rates on the market for owner occupiers.
Lender

---

Variable

More details

FEATURED

UNLIMITED REDRAWS

SPECIAL OFFER

Smart Booster Home Loan Discounted Variable - 2yr (LVR < 80%)

Fast turnaround times, can meet 30-day settlement
For purchase and refinance, min 20% deposit
No ongoing or monthly fees, add offset for 0.10%

Variable

More details

FEATURED

100% FULL OFFSET ACCOUNT

NO APPLICATION FEE OR ONGOING FEES

Low Rate Home Loan - Prime (Principal and Interest) (Owner Occupied) (LVR < 60%)

No upfront or ongoing fees
100% full offset account
Extra repayments + redraw services

Variable

More details

NSW/VIC/SA METRO & INNER REGIONAL AREAS

Variable Home Loan (Principal and Interest)

$5000 Cashback. T&Cs Apply.

Variable

More details

REFINANCE ONLY

Variable Rate Home Loan – Refinance Only

A low-rate variable home loan from a 100% online lender. Backed by the Commonwealth Bank.

Variable

More details

NO ONGOING FEES

FREE REDRAW FACILITY

Live-in Variable Loan (Principal and Interest) (LVR < 90%)

Rate Match Guarantee. Tic:Toc will match the rate on identical variable P&I home loans. T&C's Apply.
Fast turnaround times, can meet 30-day settlement
For purchase and refinance, min 20% deposit
No ongoing or monthly fees, add offset for 0.10%
Base criteria of: a $400,000 loan amount, variable, fixed, principal and interest (P&I) home loans with an LVR (loan-to-value) ratio of at least 80%. However, the 'Compare Home Loans' table allows for calculations to be made on variables as selected and input by the user. All products will list the LVR with the product and rate which are clearly published on the Product Provider's web site. Monthly repayments, once the base criteria are altered by the user, will be based on the selected products' advertised rates and determined by the loan amount, repayment type, loan term and LVR as input by the user/you. *The Comparison rate is based on a $150,000 loan over 25 years. Warning: this comparison rate is true only for this example and may not include all fees and charges. Different terms, fees or other loan amounts might result in a different comparison rate. Rates correct as of June 25, 2022. View disclaimer.
---
What does buying or selling 'off market' mean?
As you might have guessed, off market property means property that hasn't been put up for sale yet. This means you probably won't find the listing on the front-end of Realestate.com.au or Domain. However, both sites have off-market property alerts in which users can sign up.
It means no shiny marketing sign boards out the front of the property, no slick photographs or drone videos, and no open homes or auctions.
For buyers, this means you can buy a property without competing with other buyers, you can see the 'true' market, and you can get access to properties others can't find.
For sellers, this means no bloated marketing process, no dirty strangers' feet traipsing on carpet at open homes, and without the anxiety of the home passing in if it goes to auction.
Sydney-based buyers agent Michelle May told Savings.com.au 'off market' generally comprises of two categories.
"Off market is a buzzword at the moment but let's be clear here, there are different kinds of off-markets," Ms May said.
"There is the true off market property, where the vendor has no real intentions to have the property listed publicly and is keen to pursue a 'hush-hush' sale. Agents typically only contact buyers agents or 'hot' buyers on their database.
"And then there is the pre-market property. This property is not listed publicly but this is the wolf in sheep's clothing. Typically this property is advertised discreetly on agents' websites and only buyers on their database will receive the information via an email for example."
The thought of trading 'off market' may evoke vibes of a speakeasy operating during the Prohibition-era, but it isn't as clandestine as you think. Below Savings.com.au spoke to a few agents for sellers and buyers on how vendors and home buyers can take advantage of off market property.
Advantages of buying off market
Buyers advocates identified a few key advantages when buying off market: a wider market, negotiation potential, less competition, less emotion, a discreet purchase, and a quick sale.
A wider market
Scott Aggett, property negotiator at Hello Haus, told Savings.com.au up to 40% of properties are sold off market.
Buyers agent Michelle May also said there's a wide 'underground' choice of properties.
"Choice is one of the most important reasons to consider off-market property stock. There's choice out there that you may not know about unless you tap into off-market opportunities. Finding the perfect home means you need to see 'all' of the property stock," Ms May said.
Negotiation potential
"Often buyers have more control over the terms of the sale when it's a one-on-one negotiation with a seller. Buying from a 'private' seller can lead to below-market prices because they are often unskilled negotiators and unaware of current market conditions and their home's true value," Mr Aggett said.
Ms May echoed similar.
"The details surrounding why a property is being offered off market can differ greatly and range from the allure of anonymity to a change in life circumstances that requires urgent attention. No matter what these details are though, the motivation is generally the same – the vendor is looking for a discreet and quick sale - if priced attractively," she said.
Less competition and emotion
"The difference between the highest pre-auction offer during the sales campaign versus the auction day sale price is +11.4%, and in a hot market right now it's more like 13% on average nationally," Mr Aggett said.
"Competing at auction day is the equivalent of paying retail when buying a home or investment."
"The longer a property is on the market gives emotional buyers time to fall in love with a property, typically leading to higher sale prices."
"Securing a property before anyone else, or very early in the sale process, significantly reduces the buyer competition which can increase prices.
"Given more time to consider a purchase, some buyers right now are tapping up credit sources, mainly the 'bank of mum and dad' for extra capital which makes competing against them very hard for those who don't have that luxury."
Buyers' agent Sam Davenport from Prop Culture also said removing competition can be a major stress reliever for home buyers.
"The idea of being able to negotiate with the vendor directly at their reserve without a hoard of other buyers competing for the property is very enticing to buyers and for good reason," Ms Davenport told Savings.com.au.
More discreet, and a quick sale
"Some sellers are uncomfortable with their property being openly marketed - they want a quick sale, stress free and often that means selling below market value," Mr Aggett said.
Principal of Adcock Prestige in Brisbane, Jason Adcock, told Savings.com.au high net worth individuals may also benefit from an off market purchase.
"If you've have a high-profile and prefer not to reveal your financial situation or don't want people to know that you are in the market, off-market purchases are easier to keep quiet," Mr Adcock said.
"From a timing point of view off-market transactions are usually finalised sooner than listed properties as vendors usually want to sell quickly."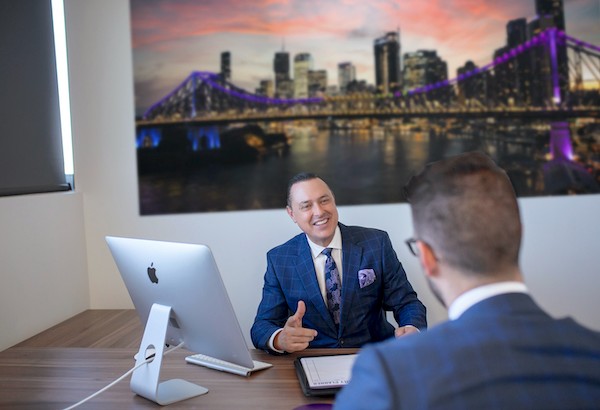 Principal of Adcock Prestige, Jason Adcock. Image supplied.
How to buy off market
Start online
"Research the current listings and recent sales in realestate.com.au or Domain to make a list of the real estate agents who have currently or recently sold similar properties," Mr Aggett said.
Both websites usually have off-market property alerts via email or app in which users can sign-up.
Research heavily
You may need to do a bit more digging to find off market property, and one for a good price according to Mr Aggett.
"Laser focus on one or two suburbs maximum," he said.
"Know what asset type / style and price you want ASAP. Make a list of your key five-to-seven 'must haves' and keep it in dot form for simplicity.
"Commit to a four to eight week period to look at every open home and 'live' auction of similar properties. If you want to buy a three bed house for example, look at every 2-5 bed house locally to understand price variations."
Build rapport with selling agents
First National CEO Ray Ellis said building rapport with agents is the most important step.
"Anyone can buy and or sell off market provided that have a strong relationship with their agent or the local agents," Mr Ellis told Savings.com.au.
"When you sell off market your agent will already have a database of customers who have quite specific requirements - they are generally known to the agent and the agent is across their circumstances and financial position.
"If you are wanting to buy off market you will need to make yourself known to the agents in the areas you are looking and give them real details about your wants and needs and position, timelines and financials."
Mr Adcock also said your relationship with agents can be very important when buying off market.
"Buying successfully off-market is often about relationships, so it's beneficial to talk to as many people in the industry as possible -let them know who you, what you're looking for, and what sort of spend you're looking to make" - Jason Adcock, Principal of Adcock Prestige
"See who the agents are operating in the market you would like to buy in and get to know them, tell them what you are looking for most importantly be ready to buy quickly."
Mr Aggett highlighted the benefit in doing so.
"You'll understand real time buyer depth competing for property in your price range and you'll have a clear indication of market value," he said.
"Make a BCC email list containing every local agent that meets your criteria - ideally 15+ agents, as many as you can do. Email that list of agents weekly to stay 'top of mind'."
Pound the pavement
"Nothing replaces boots on the ground as agents go to great lengths to highlight the positive aspects and hide the negatives when marketing a home," Mr Aggett said.
"You need to physically inspect to avoid missing things like privacy issues, repairs required, traffic noise and so on which are often missed when scrolling online."
Use a buyers agent if not confident
"A good local buyers agent who is focused on a particular property type and location should be doing the above steps to create these opportunities," Mr Aggett said.
Ms May said a buyers agent can offer both convenience and unique insight into the market.
"You are able to see everything that is for sale, with access to a 100% of the selling market," she said.
"An experienced buyers agent who has a long standing relationship with the real estate agent, and therefore knows how they work, will have much better odds of closing the deal."
You have some time, but don't mess about
"Two weeks is generally the timeline for pre-markets before the agent may decide to go ahead with a full online campaign, thereby alerting all the other buyers out there, trawling the real estate portals," Ms May said.
"The course of action depends on buyer feedback and the level of interest in terms of value - if they get the right price, they will sell there and then, if not, it will go to market."
Mr Ellis said while buyers have time, buying off market still favours those who can move quickly.
"You have the opportunity to move quickly, get your offer accepted, and seal the deal without entering a bidding war and or the risk of being gazumped," he said.
"It enables people that are serious about buying to move quickly and not have to wait for an auction date."
However, the timeline of buying off market may not be so different to buying at auction, which is in turn more reflective of the wider market. The usual marketing term for properties going to auction is four to five weeks. However, recent data from a prominent Queensland real estate agency shows many vendors are opting for a one to two week marketing period.
Unconditional sales for the September 2021 quarter in this firm were also up 16.3% compared to the same quarter in 2020, and 104.7% from 2019.
Negotiate
"Pricing is always a huge consideration when looking to put down money on a home, but when playing the off-market field, this bat can swing both ways," Ms May said.
"It is important to ascertain if the seller is motivated and keen for an actual sale or if they are leveraging a dry well in terms of what stock is on the market in the hopes of securing a dream price, which is way out of line with what the property is actually worth."
Despite the property not being listed, off market sales are still often organised through selling agents.
"Is this house going to sell in the off-market period or is this just the teaser before it goes on the market? Once again, it's all about the motivation, as you need to not only get an understanding of what the seller's intentions and motivations are, but also those of the listing agent," Ms May said.
"It is important to know the play before you make an offer on the property but it was never going to be accepted anyway."
Buyer beware
Ms Davenport pointed to some of the difficulties with buying off market.
"We often find off market vendors can be quite flippant in their commitment to the process and often end up deciding against selling all together," Ms Davenport said.
"Perhaps they're testing the waters hoping to achieve their 'dream price' without having to put any money on the line in terms of an advertising campaign, which can range from $3,000 to more than $30,000.
"Vendors need some proof of market value to help them decide if they feel they've achieved a good price."
---
Photo by Kara Eads on Unsplash