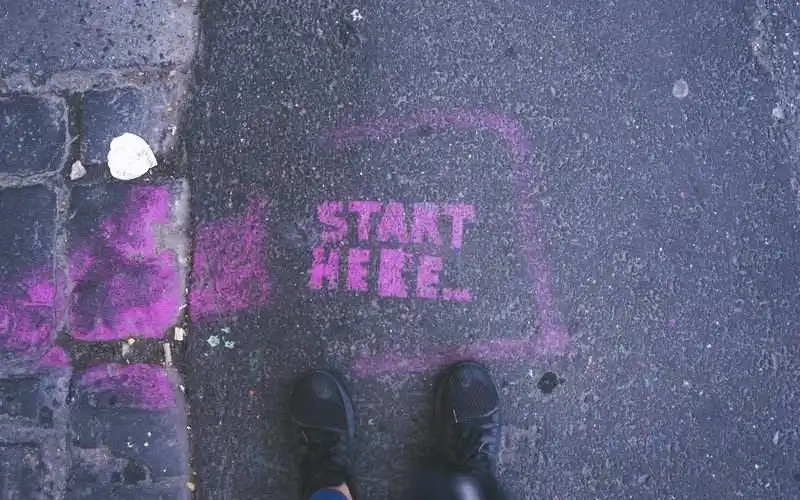 Introductory home loans can offer attractively-low interest rates, but it's important to be wary of what happens after the intro period ends.
What is an introductory home loan?
An introductory home loan offers a discounted interest rate for a short period of time, typically one or two years. The rate is usually substantially lower than the majority of rates on the market which is what makes them attractive.
With a lower interest rate, your minimum repayments are likely to be lower for the introductory period, which could help you gradually settle in to a new mortgage. But if you're savvy, you may opt to 'make hay while the sun shines' and take the opportunity to make bigger repayments while the interest rate is low to minimise the loan balance that will be subjected to a higher rate at the end of the introductory period.
The interest rate the introductory loan switches to at the end of the introductory period is known as the 'ongoing rate' or 'revert rate' - which you may have heard of through fixed-rate loans.
Introductory home loans are usually heavily advertised and promoted by the lender in an effort to attract new customers. Introductory interest rates are usually variable, but one could argue fixed-rates are essentially introductory rates too because at the end of the fixed period they too often revert to a higher variable rate.
See also: Fixed vs variable home loans: What to consider
Buying a home or looking to refinance? The table below features home loans with some of the lowest variable interest rates on the market for owner occupiers.
Lender

Advertised rate
Comparison rate*
Monthly repayment
Rate Type
Offset
Redraw
Ongoing Fee
Upfront Fees
LVR
Lump Sum Repayment
Additional Repayments
Pre-approval

---

Variable

More details

FEATURED

LIMITED TIME OFFER

Smart Booster Home Loan Discounted Variable - 2yr (LVR < 80%)

Fast turnaround times, can meet 30-day settlement
For purchase and refinance, min 20% deposit
No ongoing or monthly fees, add offset for 0.10%

Variable

More details

FEATURED

ZERO APPLICATION FEES

FEE FREE OFFSET

Owner Occupier Accelerates - Celebrate (LVR < 60%) (Principal and Interest)

We lower your rate based off how much you've paid down your loan
Automatic rate match
No upfront or ongoing fees

Fixed

More details

FEATURED

USE A MARKET LEADING APP TO HELP YOU PAY OFF YOUR LOAN SOONER

Fixed Home Loan 1 year (Principal and Interest) (LVR < 80%)

Make up to $20,000 additional repayments per fixed term
Redraw available – lets you access any extra loan repayments you've made
Choose to rate lock for 90 days (fee applies)

Variable

More details

FEATURED

REFINANCE IN MINUTES, NOT WEEKS

Variable Owner Occupied, Principal and Interest (Refinance Only)(LVR <75%)

No application or ongoing fees.
100% free offset sub account.
Fast online application, approval in minutes not weeks.
Mobile app, Visa debit card, Apple and Google Pay
Refinance loans and variable rates only.
Fast turnaround times, can meet 30-day settlement
For purchase and refinance, min 20% deposit
No ongoing or monthly fees, add offset for 0.10%
What to consider before taking out an introductory home loan
Introductory home loans may sound great in theory but prior to taking one out there are a number of things you should consider:
1. The revert rate
When the introductory period ends the interest rate will typically revert to a higher ongoing rate. This rate may be considerably higher than the intro rate and less than competitive compared to other ongoing home loan rates on the market. A significantly higher rate could significantly increase your monthly repayments, putting pressure on your finances if you're unprepared. You should know what the rate will revert to prior to taking out the intro loan, as if it's considerably higher, it may not be cheaper for you over the life of the loan, compared to other products on the market.
2. The comparison rate
The comparison rate shows you the true cost of the loan by bundling together the interest rate, revert rate and the various fees into a single percentage figure. Introductory home loans can often come with hidden fees or fees not normally attached to regular home loans. The comparison rate can signify the true cost of these fees, as well as the interest rate you'll be paying for the large majority of the loan, rather than just the intro rate.
3. Features
Features, like redraw and offset facilities, can often make paying off your loan easier, making it easier for you to make extra repayments, or offsetting the amount of interest you'll pay, hence reducing the life of your loan. Some introductory home loans won't allow for these features or will restrict the number of extra repayments you can make, due to the lower interest rate you're receiving. If you need any of these facilities, talk to the lender prior to entering the loan to see if they're available on the loan.
Pros and cons of an introductory home loan
Pros
Introductory home loans can have a number of benefits which may include:
Low-interest rates: Introductory home loans typically boast some of the most competitive interest rates on the market, which is why they're heavily advertised and can be quite popular
Introduction to loan repayments: If you're a first home buyer, making the switch from rental payments to mortgage repayments can be a massive jump. Having lower repayments in the first year can make this transition smoother.
Choice: Many lenders offer intro rates to entice customers, meaning you can easily shop around between each one to find a product which offers the right features and conditions for your circumstance.
More cash available: Buying a house involves a lot of upfront costs like stamp duty, home loan application fees, and legal fees just to name a few. Furthermore, if you're moving into a new place you'll no doubt want to spend some money to make the place your own. Lower repayments can free up cash to handle both these expenses.
Cons
Introductory home loans can also have a number of negatives which may include:
High ongoing rate: Introductory home loans can revert to substantially higher rates at the end of the intro period, possibly costing you far more over the life of your loan than a regular home loan with a lower ongoing rate might have.
Restricted features: Given their low rate, lenders might not have a range of features available on introductory home loans, meaning you might not be able to make extra repayments
Switch fees: When your intro period ends it's possible to switch to a different product with the same lender which carries a rate lower than the introductory loan's revert rate. However this doesn't always come for free, switch fees can often be applied.
Other ways to save on your home loan
An introductory home loan isn't the only way you can save money and reduce the life of your loan. Other ways you can save on your loan include:
1. Communicating with your current lender
In today's highly competitive home loan market, lenders are doing everything they can to hold on to customers. As a result, at the end of your intro period you could try talking to your lender to see if they will offer you a lower interest rate than the revert rate, or perhaps offer you an extension to your intro period. They'll want to keep your business, so they may offer a better deal so you don't take your loan elsewhere.
2. Refinancing to another lender
If your lender doesn't want to come to the table or you're just keen to go elsewhere, refinancing to a different lender could be a good option. You could refinance to another introductory home loan or simply to another loan with a low rate. Make sure the costs of refinancing don't outweigh the savings you'll gain from refinancing.
3. Using offset accounts
An offset account is like a savings account linked to your home loan. The money in your offset account is offset against your home loan debt when interest is calculated. This reduces the amount of interest charged on your loan, which could potentially reduce the length of your loan and save you thousands.
4. Opting for fixed-rate home loans
A fixed-rate home loan functions very much like an introductory home loan. You're locked into an interest rate for 1-5 years and the rates can often be slightly cheaper than variable rates. Much like an introductory home loan, you're locked into low repayments for a period of time, giving cash-flow certainty and the opportunity to save more money. But as with introductory loans, you've gotta be wary of the revert rate.
Savings.com.au's two cents
Introductory home loans can be a great way to start your home loan journey, potentially allowing for lower repayments in the first year or two of your loan by having a very competitive interest rate.
Before you enter into an introductory home loan it's vital you know what the rate will revert to at the end of your intro period.
Consider speaking with a financial adviser before making any major decisions.
---
Disclaimers
The entire market was not considered in selecting the above products. Rather, a cut-down portion of the market has been considered. Some providers' products may not be available in all states. To be considered, the product and rate must be clearly published on the product provider's web site. Savings.com.au, yourmortgage.com.au, yourinvestmentpropertymag.com.au, and Performance Drive are part of the Savings Media group. In the interests of full disclosure, the Savings Media Group are associated with the Firstmac Group. To read about how Savings Media Group manages potential conflicts of interest, along with how we get paid, please visit the web site links at the bottom of this page.
Latest Articles