There are many older homes in Australia with bathrooms crying out for an upgrade. Lacklustre showers, bath sizes patently unfit for purpose, towel rails that fall off if you're too firm, there's lots of ways for a rubbish bathroom to ruin your day. Fixing these problems seem to be a priority for many Aussies, with Houzz & Home reporting that bathrooms are the third most popular interior room renovations, more than master bedrooms. There can also be substantial long term gains to be had: online agent Property Now say it isn't unusual for new bathroom to add as much as 10% to the property value.
Doing up your bathroom isn't cheap though. According to tradie booking platform Hipages, a bathroom renovation can cost anywhere from $8,000 to around $35,000, depending on the size of your bathroom, labour costs, materials being used, and the scale of your renovations. In theory, you could spend as much as you wanted, but Hipages say the average cost in Australia is about $17,000.
---
Advertisement
Building a home? This table below features construction loans with some of the lowest interest rates on the market.
Lender

---

Variable

More details

loans.com.au – Solar Construction 90

10% deposit minimum
Up to 30 yrs loan term
Interest Only during construction

Variable

More details

Great Southern Bank – Basic Variable Owner Occupier Construction (LVR ≤ 70%)

Variable

More details

Qudos Bank – Construction Home Loan (LVR < 80%)

Variable

More details

Geelong Bank – HomeBuilders Loan (Interest Only) (LVR < 80%)

Variable

More details

loans.com.au – Construction Home Loan (LVR < 90%)

Interest-only during construction
No monthly or ongoing fees

Variable

More details

La Trobe Financial – Construction Home Loan

Variable

More details

Gateway Bank – Construction Home Loan
Important Information and Comparison Rate Warning
---
A new shower or structural upheaval?
The scale of your renovations is likely to be the biggest determinant of cost. If you're completely redesigning your bathroom - a rainwater shower, clawfoot bathtub, 'his and hers' vanity and enough storage for a small army - it's going to be more expensive than a fresh paint job and a few new tiles here and there.
Hipages breaks down bathroom renovations into three categories.
Budget or cosmetic: $5,000 to $15,000

Standard: $15,000 to $35,000

Major: Over $35,000
This encompasses all costs including labour, materials, and so on.
Budget/cosmetic bathroom renovation
Lets say you're happy with structure of your bathroom, but just want it to look a bit more modern. You might repaint the tiles, replace the mirror or change the tiles. On the more expensive end, you might be swapping out one or two major appliances (sink, shower head, etc). James Coupar, WA State Manager at The Grout Guys, says if you're trying to stick to a tight budget the thing to avoid is structural changes to the bathroom.
"It can be tempting to change the layout of your bathroom, particularly if the current layout is not the best use of the space but if you can avoid taking out walls and moving electrical wires and pipes, you will save thousands on materials and labour," Mr Coupar said.
Some luxury products might also be out of reach if you're looking to keep things under the $15k mark. According to Hipages, you'll also probably have to stick to a framed shower screen, a standard back-to-wall toilet and floor-mounted vanity.
Standard bathroom renovation
Hipages say that most bathroom renovations in Australia fall between $15,000 and $35,000. Having a budget over $15k expands the range of products to choose from, gives more flexibility on shower screens and bathtubs, and allows for some structural change. However, major plumbing or electrical alterations could still be out of budget.
Major bathroom renovation
If your budget exceeds the $35,000 mark, you're looking at a major bathroom renovation project. This means you can change the existing plumbing and electrics. If you've got enough cash you can move the position of your sink, your shower, or whatever your heart desires.
You can choose from the best-quality tiles for your walls and floor, have that porcelain clawfoot bathtub you've longed for, install a frameless shower screen or even one of those fancy Japanese toilets.
How much do bathroom features cost?
While the budgets above are a helpful guide, no renovation will be the same, and you could appropriate funds completely differently to someone else based on the features you prioritise. Let's look at how much renovating these popular bathroom features could set you back:
Shower

Bath

Toilet

Sink/vanity

Tiles

Paint
How much does a shower cost?
The cost of buying and installing a showerhead varies depending on the type and size, whether it's new or a retrofit, waterproofing, fixtures and so on. Shower installation costs can also vary depending on which capital city you live in, but you can generally expect a plumber to charge between $30 and $65 per hour. According to Oneflare, the average shower is about 81 cm squared and prices will start at about $700. Generally speaking, the larger the shower, the larger the bill.
There's also big variation in shower screen prices. Framed shower screens tend to be the cheapest, followed by semi-framed, while frameless are the most expensive since it requires thicker glass. The number and size of the panels will also be a factor. Hipages say having a basic, framed shower screen installed costs around $400, while frameless screens normally cost in excess of $600.
Mr Coupar says that while framed screens seem a bit outdated, they often tend to be the most durable as well as the cheapest option.
"[Frameless shower screens] provide a full enclosure of glass panels in a sturdy aluminium frame and because they come in a range of configurations, you're likely to find one that fits your bathroom layout perfectly. If you really are against the look of a fully framed shower screen, semi-frameless shower screens are also a good option, as they have a more subtle frame," he says.
How much does a bath cost?
Again, the cost of a new bath will depend on the type and size, whether it also includes a shower, labour costs and plumbing. It's also more expensive if you're installing a bath in your bathroom for the first time as opposed to replacing an old bath with a new one, because you will probably need to install new plumbing, alter the existing structure and so on. Hipages say you should expect to pay $350 minimum for a plumber to install, while baths themselves typically start at $400, but the most expensive are several thousand. As a general estimate, Oneflare said the average cost of installing a bathtub to be between $500 to $5,000.
You might have your eye on a certain type of tub that suits the aesthetic of your bathroom, but if durability is a priority, Mr Coupar says that acryllic tubs are lightweight, have a high sheen finish, good heat retention and are cheaper to install than other alternatives.
How much does a toilet cost?
According to Hipages, the cost of a new toilet can range from $150 to $750. This will depend mainly on the type of toilet, whether you're having it replaced or relocated, and labour costs. An easy installation can cost between $150 to $250 but, on average, you'll be looking at a $300 to $400 bill. A good quality china toilet typically sells between $275 and $400.
Mr Coupar's recommendation as far as toilets are concerned is that splashing out on a one piece toilet rather than a cheaper two piece is often worth it.
"[Choose a] one-piece toilet if you can afford it, as there are no gaps between the bowl and tank, making one-piece models easier to clean and very sturdy."
How much does a sink cost?
Though you may need to install the sink and vanity separately, or you could technically just replace one or the other, we'll group these two costs together. Chances are, if you're doing a solid bathroom renovation, you will be replacing both.
The cost of installing a bathroom vanity can vary from around $500 to $1,400 according to Hipages. This will depend on the type and size of vanity, design of your bathroom, and whether you need a carpenter/cabinet maker or just a plumber to install it. Having a bathroom vanity can provide you with more storage, hide any ugly pipes and, of course, hold your sink.
Again, Mr Coupar says it's acryllic that will likely hold up best in a high traffic bathroom.
"Vanities that come with an acrylic or ceramic benchtop that have an integrated basin are a great choice for high traffic bathrooms, as they are durable and easy to wipe down."
He says that while stone and wood benchtops may be more stylish, they require more maintenance and cleaning, and tend to be pricier.
Installing a new sink can be a relatively cheap project ranging from $160 to $250 according to Hipages. But costs can vary greatly depending on the type of sink:
Basin: $150 to $1,600

Taps: $100 to $1,500
How much do bathroom tiles cost?
There are a number of bathroom tile styles you can choose from. Depending on your bathroom renovation budget, you could look at spending anywhere from $35 to $120 per square metre on tiles, according to Hipages. You'll generally also need to spend around $50 to $70 per square metre for laying the bathroom tiles. Costs can also vary depending on whether the tiles are for the floor or walls.
Mr Coupar recommends porcelain tiles if you can afford them, because of the higher density compared to ceramic tiles. Higher density means less water absorbency, so they'll generally last longer.
How much does it cost to paint your bathroom?
You'll usually find that painting a bathroom is cheaper than painting most other rooms in your home, as it's smaller and there's less wall to actually paint when sinks, mirrors, and tiles take up much of it. You can usually expect to pay between $150 to $350 to paint your average 70 square foot (6.5 sq m) bathroom according to Services.com.au.
Mr Coupar stresses how vital it is for homeowners to only use wet area paint specified for bathrooms.
"Acrylic wet area paints are best, as they include a mildew-resistant additive, are resistant to water streaks and allow walls to be wiped down with ease," he said. "While wet area paint costs more than standard paint, it is well worth the outlay."
How much does it cost to renovate a bathroom in 2023?
While the pandemic may be behind us, the damage it did to supply chains continues to reverberate throughout the Australian economy.
Bernadette Janson, host of She Renovates podcast, said she usually allows a budget of $12,000 to $15,000 when renovating a bathroom, but supply shortages for both tradies and materials meant she is having to "add a lot more padding" into her planning and budgets.
"Tradies are experiencing the same challenges as we are and so we are finding that they are needing more flexibility," Ms Janson told Savings.com.au.
"A tradie might be scheduled for a particular day, but turn up early because they have had to wait for supplies on another job.
"Or [they may show up] two days late because they had been called on to do a last minute job for a builder that provides the bulk of his work."
Essentially, Ms Janson's advice is to be flexible with your tradies and your budget as things may pop up and throw a spanner in your plans.
What does your bathroom renovation need?
Ms Janson talked Savings.com.au through her personal preferences when it comes to renovating a bathroom.
In terms of room configuration, she said modern and spacious is her ideal.
"[This] enables us to include a bath and a shower in a small bathroom without crowding," Ms Janson said.
She also told us that while freestanding baths cost more, they tend to be cheaper to install.
"Basically, they are on legs, hidden by a skirt, with a flexible hose to attach to the drain," Ms Janson said.
"This makes them very flexible to position. They are not great for kids because of their thin edge; as in, there's nowhere to place soap or small people."
Niches, small pockets of storage space, were another feature that Ms Janson gave the thumbs up to. She says they add 'another dimension' to your bathroom (although necessitate a bigger bill). A niche could fit in your shower, next to your bathtub, or anywhere really.
"Heated towel rails are a must, especially in family bathrooms," Ms Janson said.
"They are relatively inexpensive and they ensure that you don't have piles of wet towels to deal with on a daily basis."
Underfloor heating is another inexpensive addition Ms Janson advocates for, which can add value to a bathroom in colder climates.
Her final endorsement was LED strip lighting, which she says takes your bathroom to the next level.
"Use it to back-light niches, mirrors and to light under cabinets," she said.
Pictured: Bathroom renovated by Ms Janson
Tips to save and plan for your new bathroom
Ms Janson also provided us with her top five tips for planning and budgeting for your bathroom renovation project.
1. Don't start until you're organised
"A bathroom renovation should take around three weeks if you are organised," Ms Janson said.
"The secret is to not start until you have all your ducks lined up otherwise it will drag on."
2. Hire a tiler who also does waterproofing
Ms Janson said hiring a tiler who does the waterproofing is important to avoid any mishaps.
"If the tiler isn't providing the warranty for the waterproofing, they won't be so concerned about preserving its integrity and it is easy to inadvertently slice a trowel through the membrane," she said.
"When it is covered over the tiles, it will be months before the leak becomes apparent."
3. Use off-the-shelf materials
"Design your bathroom with off-the-shelf materials as much as possible," Ms Janson said.
"Things like shower screens, doors, vanities, and so on."
This can not only be a cheaper option, but it means there won't be any supply delays- meaning it won't dig into your timeline or your budget.
4. Have a contingency plan
Ms Janson said it's important to expect the unexpected, and to have contingencies in place for both your budget and your plan.
"We demolished a bathroom recently in an old terrace and found it had no floor," Ms Janson said.
"The tiles had been laid on dirt. So we had to lay a slab before we started the renovation."
5. Take photos of the plumbing and wiring
Ms Janson said it's important to take photos of the in-wall plumbing and wiring before sheeting over it.
"It helps to locate fixings when you are installing items such as vanities and accessories, and to diagnose issues such as leaks later down the track," she said.
This article was initially published by Rachel Horan in April 2022 and updated by Harry O'Sullivan in June 2023.
Image by R ARCHITECTURE on Unsplash
---
---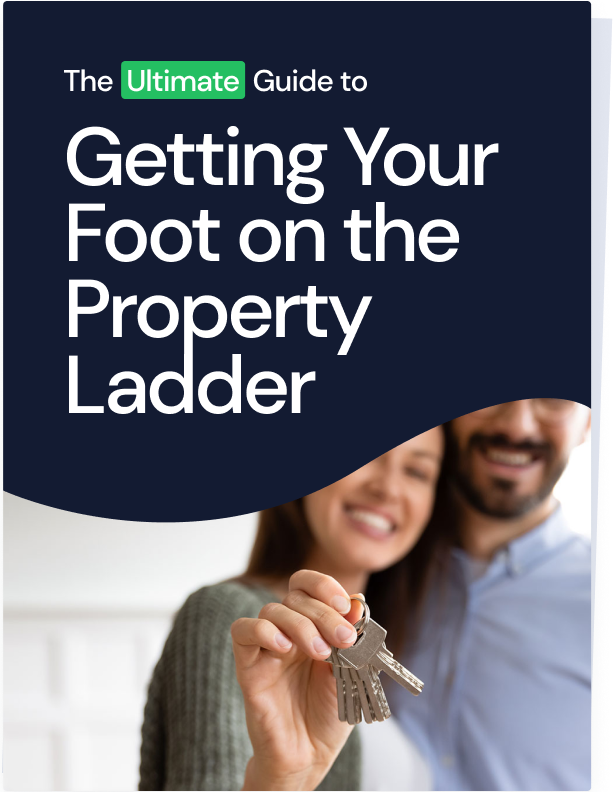 Ready, Set, Buy!

Learn everything you need to know about buying property – from choosing the right property and home loan, to the purchasing process, tips to save money and more!

With bonus Q&A sheet and Crossword!