If you're considering purchasing a new house, the first decision you'll likely make is whether to buy or build. Each option delivers numerous benefits and plenty of drawbacks: Buying can be faster, simpler, and typically allows easier entry into already developed neighborhoods while building allows for greater customisation, minimises stamp duty, and is often incentivised by governments.
If you've considered the pros and cons of each and landed on the latter option, then a house and land package might be for you. But that's not the end of the decision-making process. Beyond working out where you want to live and how you'll get your hands on a house, you'll also need to contemplate what you'll buy – a turnkey or standard house and land package – and how you'll finance your purchase.
So, without further ado, here's all you need to know when buying a house and land package.
What is a house and land package?
Property developers often purchase large plots of land and offer bite-sized bits to the market, packaging them up with the promise a house will be built on the property. This is a house and land package. Snapping up a house and land package can be a simple process, particularly when compared to the alternative: buying a parcel of land from a developer and finding a builder yourself.
There are two types of house and land packages:
Turnkey packages

Standard house and land packages
Turnkey packages provide a house that is completely ready to become a home. Those moving into a turnkey house won't be required to complete any further work on the property. It quite literally means you can turn the key, plonk your bags in the hall, and start living in your new home.
On the other hand, a standard house and land package will see a buyer purchasing the land first with building to begin at a later date. This option allows for more customisation of the home compared to a turnkey package. However, things like landscaping and fencing might be left up to the owner to complete. It also means a buyer can purchase the land on which they'd like to build and let the dust settle before starting the construction process, which could be easier to manage financially.
In both cases, the builder and developer will work together to construct the home, with the developer also taking charge of completing surrounding roads and other infrastructure.
Taking out a loan for a house and land package
How you finance your house and land package will likely depend on the type of package you purchase.
When it comes to financing, a turnkey package is once again arguably the simplest option. Financing a turnkey package can be as easy as signing up to a normal home loan. That means a buyer will probably need a 20% deposit in order to avoid Lenders Mortgage Insurance (LMI). If you're willing to pay LMI, or if you're leaning on the the Home Guarantee Scheme, you'll likely be able to sign up to a home loan with a deposit as small as 5% (or 2% if you're eligible for the Family Home Guarantee).
Financing a standard house and land package can be a vastly different beast. There are two separate components to doing so, which you may choose to bundle with a single lender. First, you'll have to finance the purchase of the vacant block of land using a land loan. The deposit required to do so might be dependent on the size of the land and the lender. But again, you'll typically need a deposit of at least 20% to avoid LMI. It's also worth noting that this is the only portion of the home-buying process on which you'll pay stamp duty – a notable benefit over buying a pre-existing house. The second component you'll need to access finance for is for the home itself, which will probably require a construction loan.
Construction loans are specifically designed for people building or renovating a home and, therefore, function quite differently to a normal home loan. Construction loans typically ask that a buyer makes interest-only repayments for the duration of their build or renovation, with principal repayments to begin once the build is complete. On top of that, a person taking out a construction loan generally only pays interest on funds as they use them. So, if each stage of the building process costs $20,000, a buyer might pay interest on $20,000 during the first stage, $40,000 in the second stage, and $60,000 in the third stage, and so on and so forth.
It's also worthwhile checking to see if your state or territory offers any incentives for people building a new home. In an effort to increase housing supply, some offer grants for first home buyers building new residences. Not to mention, the Federal Government's Help to Buy scheme can provide an equity contribution of up to 40% for new homes, compared to a maximum of 30% for existing homes. Making the most of such grants and schemes could help take some of the financial pressure off of buying a new home.
Some of the market's lowest rate construction home loans
If you're in the market for a construction home loan, you can find some of the most competitive deals available right now in the table below.
Lender

---

Variable

More details

loans.com.au – Solar Construction 90

10% deposit minimum
Up to 30 yrs loan term
Interest Only during construction
Important Information and Comparison Rate Warning
What to consider prior to buying a house and land package
Natalie Stevens, founder of Build In Oz and creator of the Building Home Masterclass Series, told Savings.com.au the most important thing to consider before buying a house and land package is the price and its inclusions.
"Often packages are advertised for the bare minimum price with minimal inclusions," Ms Stevens said. "It's important that people realise that, often, packages are in fact a promotional tool. In most cases you can actually purchase the block separately and build a home on that land using any builder you choose.
"In some cases, builders may have purchased the blocks and are on-selling as a house and land package. In this case, it is a genuine package and to purchase the block you must build the house advertised within the package."
Ms Stevens said it's vital people go into the planning process knowing how they want their home to look and function. Changes to the floorplan might not always be possible and, if they are, they can end up being incredibly costly.
Another major factor to consider is the changing pace of construction. The pandemic put a pin in the construction industry and, just as things seemed to be returning to normal, inflation and supply chain issues saw the cost of materials soar. Many builders who were still working to complete fixed-price contracts at this point simply had to face the mounting costs head on. This led some to go bust, often leaving customers scrambling to get their deposits back.
Such collapses have been incredibly distressing for all involved, no doubt. Alongside the boom in builder busts, many remaining industry participants attempted to bolster their margins by taking on even more builds. That led to a backlog of builds at times. In such situations, a person signing on to build their dream home may end up waiting longer than they otherwise might've expected.
While such risks are largely unavoidable, it's probably worth scouring contracts to learn what happens to your cash if a builder collapses and what processes are in place to support you if your build's timeline spirals out of control. After all, no one knows what the future holds for themselves or the construction industry.
Guide to buying a house and land package
One of the most attractive features of a house and land package is convenience. However, to increase the chance of a successful build, there are a few important steps to take.
Step 1: Research
Arguably the most important thing a person buying a house and land package should do prior to signing on the dotted line is research. You should enter any decision with a solid understanding of the type of home you're after, how much land you'd like, and any must-haves that need to be included in your home. Those factors, as well as other important considerations such as your desired location and your need for amenities like schools and public transport, could help you decide whether you want a turnkey package or a house and land package.
You should also research any potential developers and their builders. Shop around for the best price and look at previous builds they've completed to get an idea of how your home could look.
Step 2: Approach a developer
Having completed your research, you'll be well prepared to approach a developer. Don't be afraid to be scrupulous when it comes to their costs and approximate build times, and make sure to keep an eye out for any hidden expenses that might be hiding in their contract. You might even choose to get an independent expert to look over any documents to help you avoid nasty surprises.
Step 3: Organise your finance
Depending on whether you purchase a turnkey package or a standard house and land package, you'll probably need either a normal home loan or a land loan and construction loan. You can organise finance after getting a quote from your builder, that way you'll know how much cash you'll need. Alternatively, you can approach a lender for pre-approval which could help you set a budget for your build. No matter whether you're after a home loan or a land loan and construction loan, it's worth shopping around to find the best deal for you.
Step 4: Monitor the build
After you sign up to a house and land package, you'll know exactly how your new home will look, its floorplan, and any features you've picked out for it. Though, that doesn't mean things won't go wrong or be misinterpreted by a builder. You should regularly check on your build, not only to monitor its progress but also to ensure it's shaping up how you wanted it to.
That's not to say you should simply walk onto the building site whenever takes your fancy. Until you're given the keys, your builder has possession of your soon-to-be home – entering without their permission or when they're not around is not only prohibited, it could also be dangerous.
Step 5: Sign off and move in
Congratulations, your build is complete! But before you can move in, your signature is required on various legal documents. Once you've got the pesky paperwork out of the way, you'll be free to grab your shiny new keys and begin living your life in your new home.
Is it better to buy land and build instead of signing onto a house and land package?
There's a legitimate debate to be had between buying land and building a home separately versus turning to a house and land package. Each option comes with multiple benefits and drawbacks. In short, house and land packages offer a simplified experience whereas going about it separately allows for greater customisation and control.
Ms Stevens said she personally always recommends people purchase land and build separately.
"Large unnecessary commissions can be hidden within packages giving you a false sense of what you're really paying for your new home," she said. "The package price could absorb a commission from a real estate agent, a builder, and a broker, clocking up tens of thousands of dollars that you may have otherwise have had to spend on your home.
"Buying land as a separate contract facilitates a more transparent process. Engaging a builder direct also helps to avoid paying unnecessary fees."
But Ms Stevens added that the decision ultimately comes down to experience and personal preference, with house and land packages working for many people.
"Buying a package takes away the stress of having to balance your budget between the cost of the land and the house. It all depends on your personal circumstances and how much time you wish to invest in your project.
"An experienced home building client will know what to look out for whereas a first time home builder could find themselves blowing their budget on unexpected costs following the completion of the project."
Pros of a house and land package
Metricon's Victorian Sales Manager, Drew Glascott, told Savings.com.au there are many benefits to purchasing a house and land package:
Convenience
Mr Glasscott said ease of purchase is the number one reason people come to Metricon for house and land packages.
"By purchasing your home and land together, you're streamlining the build process and reducing the risks and stresses that can come with buying land," Mr Glasscott said.
"An experienced builder is going to know very quickly what block attributes are best suited to the home you're after – things like its fall, fill, soil conditions, and landscaping potential.
"Assessing land for suitability can feel overwhelming, and it's easy to make errors of judgement if you haven't done thorough research."
Fixed pricing
Mr Glasscott said people valued the certainty of fixed pricing which means there aren't surprises at any point in the build.
"People know quickly what their total financial commitment is so they can plan and save without being hit with unexpected costs.
"Nothing can derail a new home project faster than burning up money on unanticipated costs."
Speed
Mr Glasscott said house and land packages were great for people who wanted to kickstart their build as quickly as possible.
"Conversely, if saving your deposit is not an issue and you want to get going on your build quickly, a house and land package might be the way to go.
"We can issue the building contract faster – usually within a two-week window. This is an attractive proposition for people who want to be in their new home as quickly as possible."
Extra time to save while land titles
"Some customers come to us wanting to kick off their new home purchase but need extra time to save their deposit," Mr Glasscott said.
"If we know this and they're seeking a house and land package, we can help them select a block on an estate where land has a lengthier window to title - this is particularly helpful for first home buyers."
Cons of a house and land package
There are also a number of negatives that can come with house and land packages, including:
Location
It's unlikely you'll find a house and land package in close proximity to a metropolitan area, simply because there isn't enough land in these regions. Developers buy land in areas where there's lots of it, which is usually further away from a city or in a newly developed area. As a result, there may be a lack of amenities, infrastructure, and potentially jobs in the area.
Hidden fees
Ms Stevens said hidden costs are what every house and land package buyers needs to look for.
"They are costs that you don't realise exist until after you've already signed a contract to buy," she said. "For example, it's common for people to sign a contract to purchase a house and land package without realising that it doesn't include a double driveway for their double garage.
"Often there's no allowance in packages for outdoor paths or concrete beneath the alfresco area. Buying a package makes it easier to overlook things."
Lot size
With developers trying to get the best bang for their buck, lot sizes for house and land packages are often smaller than buying land separately. This may mean your house will be smaller than you envisioned or you may not have the backyard you would otherwise want.
Lower yield and capital growth
As house and land packages are often situated in the outer rings of a city or in areas with little infrastructure, the growth in the value of your property might be minimal, at least in the short term.
Savings.com.au's two cents
It's important to know what you're buying when considering a house and land package. While buying land and building separately offers a great degree of customisation and control, house and land packages take much of the stress out of the process.
They can be a great way for inexperienced buyers to build a home, while still offering them some say in the process. Still, it's important to watch out for hidden costs and weigh up the pros and cons before entering into a contract.
Originally published by Rachel Horan, last updated by Brooke Cooper on 2 November 2023.
Image by Phil on Unsplash.
---
---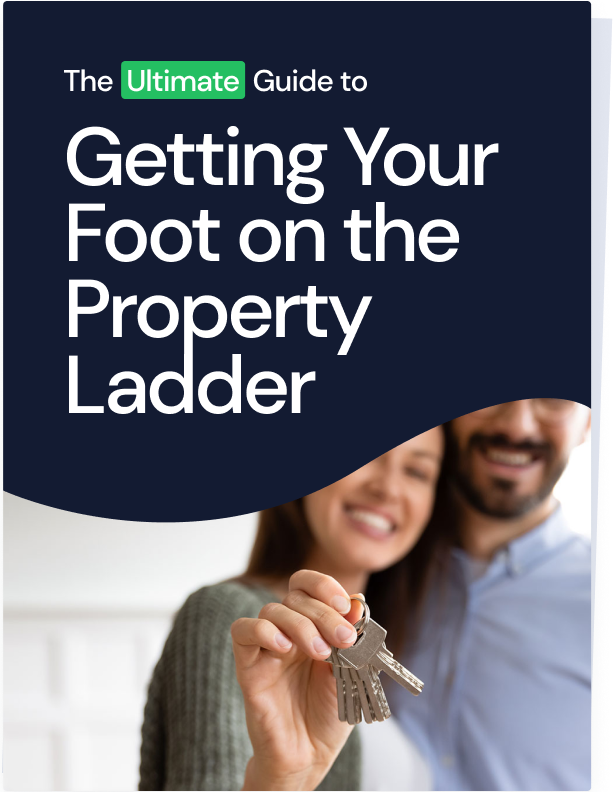 Ready, Set, Buy!

Learn everything you need to know about buying property – from choosing the right property and home loan, to the purchasing process, tips to save money and more!

With bonus Q&A sheet and Crossword!