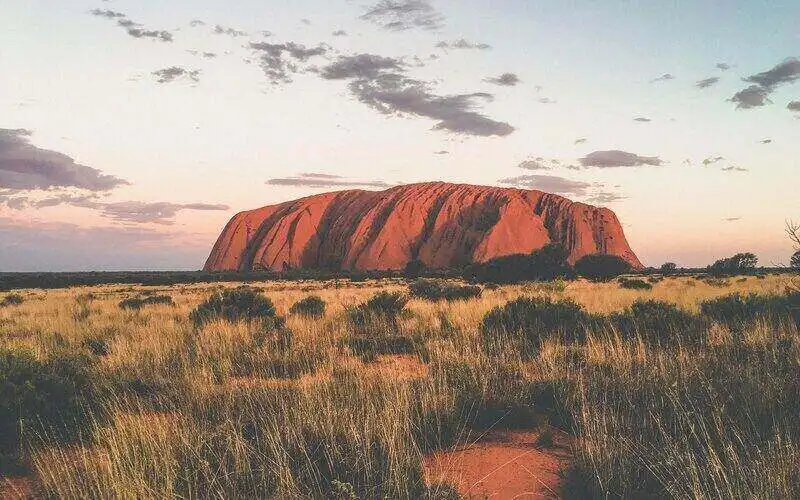 Photo by Simon Maisch on Unsplash
If you're an Indigenous Australian there are a number of government-funded measures designed to help you buy a home.
These measures can make it easier to qualify for a low-interest and low-fee loan with a smaller deposit.
There are a number of state and territory schemes in place that we'll mention, but this article will primarily focus on Indigenous Business Australia (IBA) home loans.
What is an Indigenous Business Australia home loan?
IBA was established in 1990 and administers the federally-funded Indigenous Home Ownership Program (IHOP), which is designed to help Indigenous Australians realise and maintain their homeownership dream.
IBA home loans allow eligible homebuyers to purchase:
An established residential property

An established residential property and upgrade

Land and newly-built homes
IBA won't provide home loans for investment properties or properties that may be used for business purposes.
Due to strong demand and limited funds, IBA says the estimated wait time to be invited to apply for a home loan is approximately 12 months.
In the three years since July 1 2016, IBA has approved $722.3 million in home loans, with its home loan portfolio growing 29% in this period. In 2018/19, 96% of loans approved were to first home buyers.
"By owning their own home, Aboriginal and Torres Strait Islander families have access to secure and stable housing and build critical inter-generational wealth," IBA said in its 2018-19 annual report.
"Often our customers are not just first home buyers but the first in their family to ever own a home, which is often a catalyst for a greater social impact through intergenerational economic building activities."
---
How do IBA home loans differ to regular home loans?
IBA loans function quite differently to a home loan from a mainstream lender.
In order to assist Indigenous Australians in getting onto the housing market, eligible first-home buyers may be able to get a loan with as little as a $1,500 deposit, dependent on their income. With a deposit this small, borrowers would typically be required to pay Lenders Mortgage Insurance (LMI), but IBA borrowers are generally exempt from this.
Minimum deposit required for first-home buyers
| Total gross income | Minimum deposit amount |
| --- | --- |
| Up to $76,394 | $1,500 |
| $76,395 - $127,473 | $3,000 |
| $127,474 - $150,236 | 3% of purchase price |
| $150,237 - $204,867 | 5% of purchase price |
Source: IBA. Correct as of November 11, 2020.
First home buyers may also be eligible for interest rates which start at a low capped introductory rate and increase one or two years down the track.
Regular home loan terms are typically 25-30 years, but IBA home loan terms are usually 32 years. This can be longer or shorter depending on the customer's circumstances though.
---
What are the eligibility requirements for an IBA home loan?
To be eligible for an IBA home loan, at least one applicant must be an Aboriginal and/or Torres Strait Islander and declare they:
are of Aboriginal and/or Torres Strait Islander descent

identify as an Aboriginal and/or Torres Strait Islander person, and

are recognised as such by their community
Additionally, each applicant must:
be at least 18 years of age

be an Australian citizen or permanent resident

have the legal capacity to enter into a loan agreement

not be currently bankrupt

intend to live in the home

not own an investment property
---
How much can you borrow with an IBA home loan?
The IBA doesn't specify a maximum loan amount available, instead working on a case-by-case basis.
This is decided upon after you lodge an 'expression of interest' form online, where you detail where they might like to buy and how much they need to borrow.
The IBA takes into account things like your income, number of dependents, whether or not you're a first-home buyer and expenses. You should hear back from the IBA within two weeks of the form being submitted.
Depending on your income, IBA may only provide a portion of the amount necessary to buy the home.
If this is the case, you will have to borrow the remaining amount from another lender.
If you earn up to $148,262 total gross income a year, the IBA will allow you to borrow 100% of the home's purchase price, minus the deposit.
Earning over this amount will mean you're only able to borrow 20% of the home's purchase price, minus the deposit.
It's important to remember if the IBA can't fund the entirety of the loan and you need to borrow from another lender you'll be subject to this lender's lending criteria, which may require a larger deposit than the IBA.
---
IBA home loan interest rates
IBA home loan interest rates function very differently from a normal home loan.
There are different 'commencing' interest rates for different income brackets. These rates (seen in the table below) are fixed for one to two years, and then go up in incremental rates on March 1 of each year.
Standard introductory rates for first-home buyers
| Total gross income | Commencing interest rate | Incremental rate | Minimum introductory period |
| --- | --- | --- | --- |
| Up to $76,394 | 2.00% p.a. | 0.25% | 24 months |
| $76,395 - $127,473 | 3.00% p.a. | 0.25% | 12 months |
| $127,474 - $150,236 | 3.50% p.a. | 0.25% | 12 months |
Source: IBA. Correct as of November 11, 2020.
The interest rate on the loan increases automatically with the incremental rate each year until it reaches the IBA Home Loan Rate.
At the time of writing, this is 4.75% p.a., and the IBA states they review interest rates monthly and adjust them to average when other major lenders move their rates by 0.2%.
The IBA Home Loan Rate is the rate other loans receive, such as loans to previous homeowners, purchase of residential land, and home improvement.
To support customers through the COVID period, IBA temporarily reduced its rate to 2.99% p.a. from 9 April until 30 November.
IBA home loan interest rates don't have a comparison rate as it's the 'true rate', and it doesn't charge the fees that normal lenders typically charge.
---
IBA loan fees
IBA home loans don't charge any upfront or ongoing fees, or LMI.
They're not entirely exempt from fees though, charging the following in some situations:
| Fee description | Fee cost |
| --- | --- |
| Discharge of mortgage fee - Charged when you sell part of or all of your property, complete the loan or refinance to another lender. | $330 |
| Security dealing fee - Charged when the IBA needs to change the name on the original title for a property over which it has a mortgage. | $165 |
| Late payment administration fee - May be charged if repayments are more than 28 days late. | $20 |
Source: IBA. Correct as of November 11, 2020.
---
How to apply for an IBA home loan
Here are the steps you'll have to take when applying for an IBA home loan:
Register your interest by completing the expression of interest form online.

An IBA Home Loan officer will contact you within 14 days of you lodging the form to discuss your circumstances. If eligible, you will be added to the expression of interest register.

You will be invited to apply for a home loan after the waiting period (estimated 12 months).

Submit a Housing Loan Application. This will determine if you qualify and your borrowing power.

Should you be approved, the IBA will inform you of how much you can borrow. You can now start looking for a home and make an offer if you wish.

Should you need too, apply for a loan with another lender to cover the amount the IBA cannot fund.
---
Remote Indigenous Housing Loans
The IBA also offers support in the form of Remote Indigenous Housing Loans (RIBHL), a package which is designed to help cover the costs of applying for a loan and the maintenance of a home.
The loan is available to Aboriginal or Torres Strait Islander living remote Indigenous communities with a 99-year lease on community-titled land, and locations designated under the Australian Government's Remote Indigenous Housing Strategy.
Applicants can take advantage of a home loan with a longer introductory period and lower incremental rates.
Additionally, applicants may be eligible for the Establishment Costs Grant and the Remote Indigenous Home Buyer Grant:
Establishment Costs Grant
Applicants may be eligible for a grant of $13,000 to meet the costs of buying a home. These costs include:
legal advice and fees

financial advice

mortgage registration

preparation of security documentation

stamp duty

property valuation

pest and building reports

pest control

home insurance for the first year

project manager costs for new constructions or renovations
Remote Indigenous Home Buyer Grant
For properties which require repairs or maintenance, a grant of $20,000 may be available to cover these expenses:
minor house repairs and maintenance

essential costs such as rates and insurance
This is only available for applicants with incomes up to $89,856.
---
State and territory government home loan support for Indigenous Australians
In addition to the IHOP scheme, states and territories have support for Indigenous Australians looking for assistance to buy a home:
New South Wales
The Aboriginal Housing Office (AHO), in conjunction with the NSW government, helps to provide low cost, safe, and culturally appropriate housing and tenancy service for Aboriginal and Torres Strait Islander people living in NSW.
Victoria
The HomesVic Aboriginal Victorians Shared Equity Program allows Aboriginal Victorians to buy a home if they have at least 5%. The Victorian Government will provide up to 35% of properties valued up to $500,000 and a sliding scale shared equity contribution for properties valued above $500,000.
Queensland
The Queensland Government's Remote Home Ownership Program assists Aboriginal and Torres Strait Islanders in buying social house dwellings under a 99-year ownership lease.
Western Australia
Run by Keystart, the Aboriginal Home Loan provides support for Aboriginal and Torres Strait Islander people looking to buy a home. A full ownership home loan allows you to buy with a low deposit and won't charge you LMI. The shared ownership loan will fund up to a maximum of 40% of the purchase of your home.
Northern Territory
Run by the NT government, a Home Ownership Sublease allows community residents to build or buy their own home. Those in public housing can also apply to buy the home they are living in.
---
Savings.com.au's two cents
If you're an Indigenous Australian, there are special grants and loans that may help you buy a home, along with numerous online resources and information.
However, in the case of IBA loans, it could take over a year to receive one of these loans and if you've saved up a large deposit, you may be able to qualify for a normal home loan with a lower interest rate. Consider consulting a free financial counsellor before making a major decision.
You can phone the financial counselling hotline on 1800 009 007 for help or visit www.financialcounsellingaustralia.org.au.
---
Disclaimers
The entire market was not considered in selecting the above products. Rather, a cut-down portion of the market has been considered. Some providers' products may not be available in all states. To be considered, the product and rate must be clearly published on the product provider's web site. Savings.com.au, yourmortgage.com.au, yourinvestmentpropertymag.com.au, and Performance Drive are part of the Savings Media group. In the interests of full disclosure, the Savings Media Group are associated with the Firstmac Group. To read about how Savings Media Group manages potential conflicts of interest, along with how we get paid, please visit the web site links at the bottom of this page.
Latest Articles