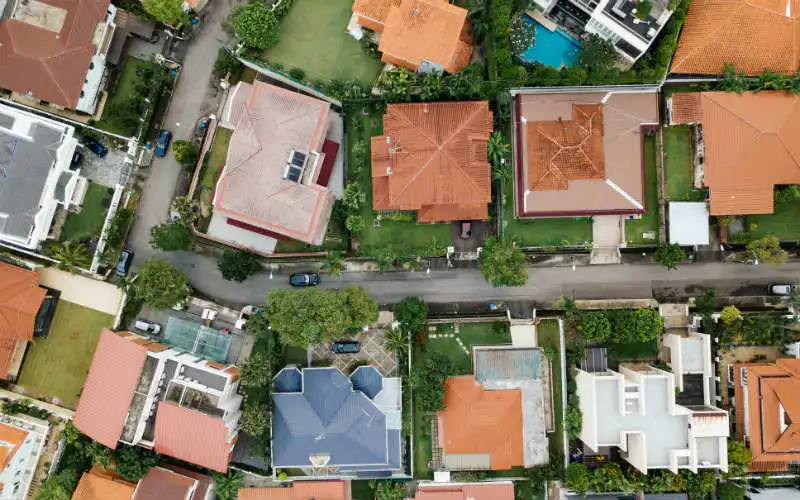 Photo by chuttersnap from Unsplash.
It's another sign of the times for Australia's slowing property market and tightening finance sector.
The value of loans to Australian households fell 4.4% over December 2018, according to seasonally-adjusted figures released by the Australian Bureau of Statistics (ABS) today.
Lending to households in December 2018 was worth just over $32 billion – down 15% from the year before.
This is the lowest it's been since August 2013.
According to ABS Chief Economist Bruce Hockman, the decrease was driven by large falls in the value of new owner-occupied home loans and investment home loans.
"The slowdown in lending for investor dwellings this month continues the steady decline over the past two years, with the value of new investor loan commitments down around 40% from the peak at the start of 2017," Mr Hockman said.
"The slowdown in lending for owner occupier dwellings is more recent, with falls concentrated in the last half of 2018."
Excluding refinancing, seasonally-adjusted home loan lending was down 5.9% in value over the month to $17.387 billion, which represents an annual drop of 19.8%.
This annual fall was the biggest since the global financial crisis.
The value of home loan lending fell 6.4% for owner-occupiers over December 2018 and 4.6% for property investors.
Year-on-year, the value of new home loan lending is down:
-16.2% for owner-occupiers
-27.8% for investors
Despite widespread falls in property prices seemingly providing more opportunities for first home buyers to get in the market, the number of owner-occupier loans granted to first home buyers over December is down 12.6% on the previous year.
This could be a result of the much tighter responsible lending restrictions employed by banks amid the banking royal commission.
Household personal finance lending, which includes car loans and personal loans (for boats, caravans, land blocks, renovations, travel, debt consolidation etc.) also fell 2.9% over the month to $5.1 billion in seasonally-adjusted figures – down 15.9% from the previous year.
---
For feedback or queries, email dominic.beattie@savings.com.au