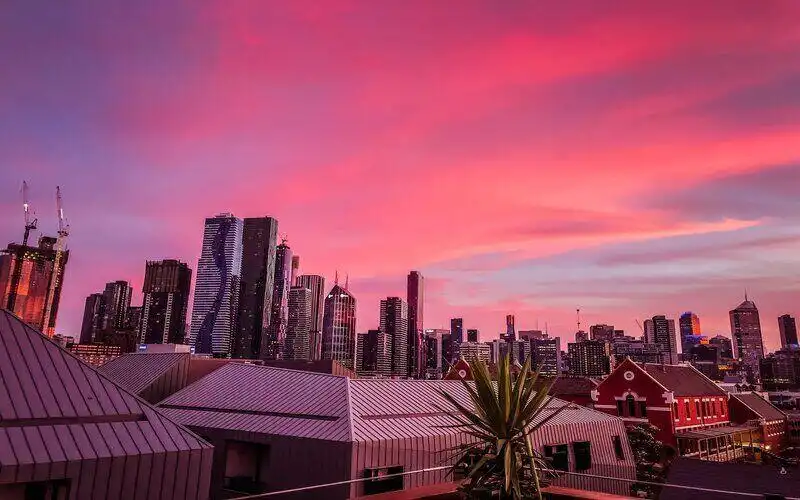 Recently, some school catchment zones have experienced upwards of 30% median house price growth. Is this really because of the school catchments they fall into?
With housing prices in many areas of Australia at all-time highs, many people searching for their perfect family home might be unsure how school catchments actually affect surrounding house prices.
A recent Domain School Zones Report revealed that some school catchments have grown exponentially, and experts argue there is a clear link between school catchment zones and the skyrocketing house prices.
In this article, we'll discuss:
How are schools funded in Australia?
In Australia, there are two main types of schools: government schools, and non-government schools. According to the Department of Education, Skills and Employment, 65.7% of Australian students attend government schools, and 34.3% of students attend non-government schools.
Government schools, also known as state schools or public schools, are 95% funded by the Australian government, and their corresponding state or territory government. On the other hand, three quarters of funding for Catholic schools, one type of private school, is from public sources (like school fees, fundraising, and so on).
Private vs. public schools
With the disparity in how private and public schools are funded, there is some debate around inequalities in the school funding system. From a deep dive conducted by ABC, there were two main reasons found for these inequalities: socioeconomic status, and money distribution.
Notably, the amount of money provided by the Commonwealth for private education is determined based on the ability of the parents to fund their child's education. This is based on where they live which, in turn, comes down to their socioeconomic status.
In addition, while the federal government decides how much money each school gets, they don't determine how much they actually receive. So, the Commonwealth might give a certain amount to the state and territory governments to go towards, for example, Catholic schooling, but the applicable state government is responsible for how much money they distribute to each school.
Top 10 schools in Australia
Almost every area in Australia falls within a local school catchment, or at least relatively close to one, particularly in metropolitan areas. As of 2020, there are a total of 9,542 primary, secondary, and combined schools throughout the country. To give you an idea of the number of primary schools versus secondary schools, there are 2,102 primary schools and 509 secondary schools in New South Wales.
In order to gain a broader understanding of the schooling system in Australia, and how high achieving schools might be more likely to fall in 'wealthier' areas, let's discuss the top ranking secondary schools based on their national overall scores.
According to Better Education, the top ten schools ranked nationally, as of 2020, are as follows:
| Rank | School | Sector |
| --- | --- | --- |
| 1 | James Ruse Agricultural High School, Carlingford, New South Wales | Government |
| 2 | North Sydney Boys High School, Crows Nest, New South Wales | Government |
| 3 | North Sydney Girls High School, Crows Nest, New South Wales | Government |
| 4 | Sydney Girls High School, Surry Hills, New South Wales | Government |
| 5 | Baulkham Hills High School, Baulkham Hills, New South Wales | Government |
| 6 | Sydney Boys High School, Surry Hills, New South Wales | Government |
| 7 | Hornsby Girls High School, Hornsby, NSW | Government |
| 8 | Perth Modern School, Perth, Western Australia | Government |
| 9 | Sydney Grammar School, Darlinghurst, New South Wales | Non-government |
| 10 | Normanhurst Boys High School, Normanhurst, New South Wales | Government |
As the data reveals, a majority of high excelling schools in Australia are based in or near Greater Sydney, which is the largest and one of the most expensive cities in the country for housing. Additionally, most of these schools are government-funded.
However, if we look at the top ten secondary schools in Queensland, for example, there's a clear and significant contrast between the national school system and the Queensland school system.
According to Better Education, nine out of the ten best performing secondary schools in the sunshine state are non-government funded, or private. Compared to the top performing schools nationally, most of which are state schools, this shows a clear difference between the schooling systems across the nation. In conjunction, the property market is significantly different across Australia, with cities like Sydney typically boasting a higher average house price than most other cities in the country.
School zones with strongest median house price growth
Now that we've had a look at the top achieving secondary schools in Australia, let's get into the specific school catchments that have skyrocketed in the last year. Surprisingly, the school zones that have experienced the most growth aren't limited to one city or state, but has been relatively widespread across the nation.
According to the Domain Report, the following secondary school catchments have experienced the most growth:
| Rank | School | State | Median house price | Annual increase of house prices in catchment |
| --- | --- | --- | --- | --- |
| 1 | Armadale Senior High School | Western Australia | $325,000 | +32.7% |
| 2 | Epping Boys High School | New South Wales | $1,565,000 | +32.3% |
| 3 | Colo High School | New South Wales | $600,000 | +31.9% |
| 4 | Applecross Senior High School | Western Australia | $1,030,000 | +28.9% |
| 5 | Willoughby Girls High School | New South Wales | $3,115,000 | +28.6% |
| 6 | Staughton College | Victoria | $480,000 | +28% |
| 7 | Ryde Secondary College | New South Wales | $1,530,000 | +27.5% |
| 8 | Rosebud Secondary College | Victoria | $796,000 | +27.4% |
| 9 | Belconnen High School | Australian Capital Territory | $707,600 | +26.4% |
| 10 | Albert Park College | Victoria | $1,695,000 | +25.6% |
Why school catchments affect house prices
It's clear that education is a highly important consideration for many families when finding a home, subsequently, driving up the demand for properties in certain school catchment areas. From Brisbane to Melbourne to Perth, there are differences and similarities between school catchment zones and the accompanying house prices in that specific area. For a better understanding of a few capital cities, a few real estate professionals have given their two cents on the relationship between school catchments and house prices.
Brisbane
In the Brisbane area, where Domain data revealed some secondary school catchments have increased nine times faster than prices in Greater Brisbane, there have been clear increases in house prices in specific school zones. From Bald Hills increasing 29.2%, to Aspley increasing 23.3%, there has been strong growth in a number of catchments across the state.
Angela Duncan, a multi award winning real estate agent from Ray White Aspley Group, said that there is a balance between reputable state and private schools across Brisbane's north side.
She also suggested that individual schools induce higher demand in certain areas.
"We get asked by most buyers at inspections what catchment the property falls in, or they only attend inspections for properties with close access or guaranteed acceptance to certain schools," Ms Duncan told Savings.com.au.
On the other side of the fence, Simon Pressley, Propertyology's Head of Market Research, expressed that there is a small number of buyers that are desperate to own a home within a particular school catchment zone, but ultimately, it's not totally responsible for driving real estate price growth.
"On a comprehensive list of considerations when making a huge financial decision like buying a house, a school catchment zone is just one box that a small portion of buyers are looking to tick off," Mr Pressley told Savings.com.au.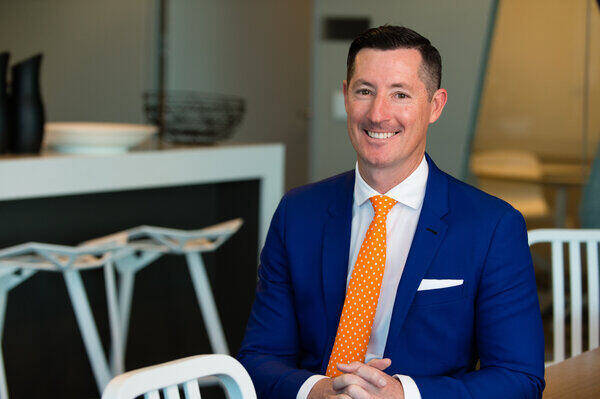 Simon Pressley from Propertyology. Image: Supplied
Sydney
House prices in Sydney have been on an upward trajectory for months now, with certain areas' average house prices increasing more than 30% in the past 12 months. Epping Boys High School, one school zone that has seen house prices increase 31.9% in the past 12 months, is among many school zones in the Greater Sydney region central to this strong growth.
Scott Aggett, property negotiator at Hello Haus, told Savings.com.au there is a "direct correlation between increased house prices and exclusive or in-demand school zones, both for public and private schooling".
"Ryde, for example, in Sydney, used to be within the sought-after Epping Boys High School (EBHS) catchment area," Mr Aggett said.
"The average house price in Epping is $1,975,000, versus $1,800,000 for Ryde. For parents wanting an EBHS education, they would need to fork out considerably more to be in the higher value suburb."
Mr Aggett continued to say that this is just one example of a nationwide trend that has been playing out for some time.
"I have family buyers constantly making financial decisions based on school zones and transport connections, however, school zoning has by far and away the highest importance in their decision making," he said.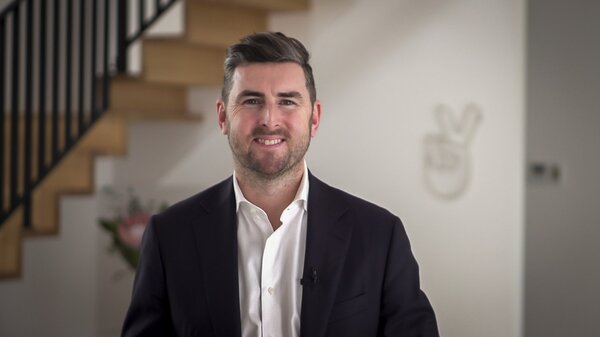 Scott Aggett from Hello Haus. Image: Supplied
Melbourne
House prices rose more than 20% in a multitude of public school zones across Melbourne, with more than 90 catchments seeing house prices take off since October 2019. Notably, the Staughton College school zone rose by 28%, with suburbs like Rosebud and Elwood trailing slightly behind at 27.4% and 27.2% respectively.
Sam Davenport, Prop Culture property expert, said that school catchments "definitely" have an effect on house prices.
"Property located within the zone for popular public primary and secondary schools have the potential to secure sale prices of up to 20% to 30% more than property outside the zone," she told Savings.com.au.
"South Yarra Primary school is a great example of this, where the median house price within the catchment zone is $1.7m, and outside of the zone but within the same area is $1.365m, which is a difference of almost 20%."
When asked whether there was a difference between private and public school zones, she said that private school areas have less of an 'obvious effect' on house prices in the area, as "they don't operate on catchments areas like public schools do."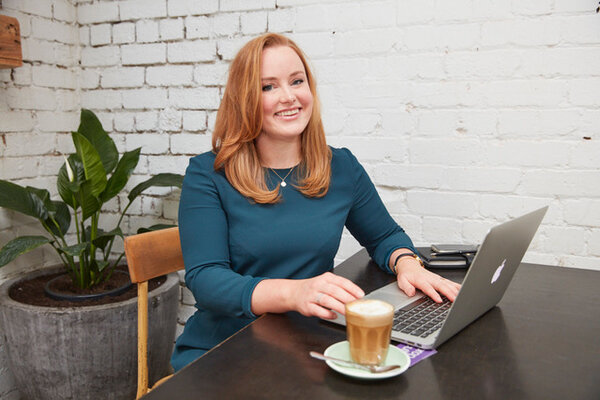 Sam Davenport from Prop Culture. Image: Supplied
Do school catchments really affect house prices?
Overall, it's clear that there is some relationship between school catchments and the house prices in surrounding areas. While some experts believe it is a small factor at play, others argue that it is a massive driving force behind the drastic increases in property value around certain school catchment zones.
Whether you wish to send your children to a private school, or you want to live in a school catchment zone that your children will fall into, the prices of the properties in your area might be influenced by the schools around you.
---
Photo by Krista Purmale on Unsplash