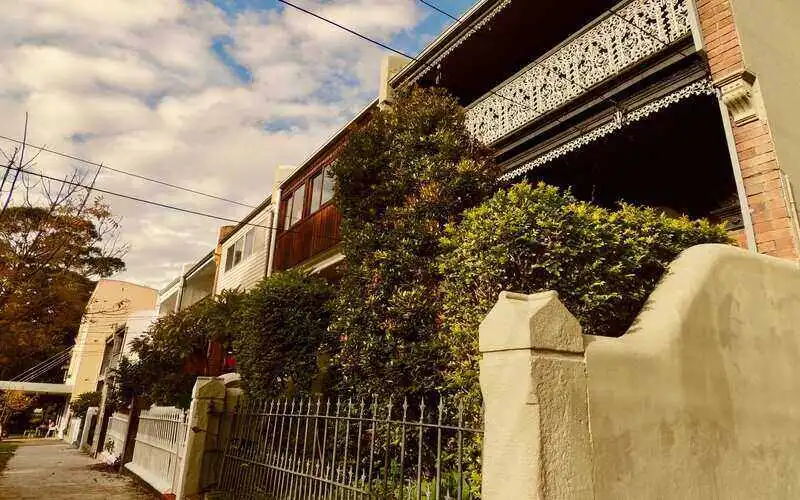 Photo by Angela Matijczak on Unsplash
As a landlord, you may realise that the rent being charged isn't representative of your property's worth. But how do you go about increasing your tenants' rent?
Say you're doing some market research on similar rental properties in your area. If you realise that the rent you're charging your tenants is too low, or not representative of your property's worth, you are within your rights to increase your tenants' weekly rent.
However, there are rules around how much you can increase rent by, how often you can do so, and how much warning you need to give the tenants about your intentions.
If you're thinking about increasing your rent, you need to know your state's specific rental increase laws, or you could face losing the tenant or being taken to your state's Administrative Tribunal.
Let's take a look at the different rules regarding rent increases.
Buying an investment property or looking to refinance? The table below features home loans with some of the lowest variable interest rates on the market for investors.
Option to add an offset for 0.10%
No monthly or ongoing fees
Unlimited redraws
Base criteria of: a $400,000 loan amount, variable, fixed, principal and interest (P&I) home loans with an LVR (loan-to-value) ratio of at least 80%. However, the 'Compare Home Loans' table allows for calculations to be made on variables as selected and input by the user. All products will list the LVR with the product and rate which are clearly published on the Product Provider's web site. Monthly repayments, once the base criteria are altered by the user, will be based on the selected products' advertised rates and determined by the loan amount, repayment type, loan term and LVR as input by the user/you. *The Comparison rate is based on a $150,000 loan over 25 years. Warning: this comparison rate is true only for this example and may not include all fees and charges. Different terms, fees or other loan amounts might result in a different comparison rate. Rates correct as of August 10, 2022. View disclaimer.
How rental increases work
Rental increases are very common; you aren't expected as a landlord to keep your rent stagnant every year. There are a number of reasons why you might decide to increase the rent charged on your investment property:
The market might have risen and other rental properties that are similar to yours might have upped their rents

Your house might have increased in value

You might have conducted some renovations in the home which has improved the standard of living

The tenants might be requesting extra amenities, like air-conditioning, which could be an extra cost for you to bear
Once you've worked out how much you're going to increase the rent by (more on this later), you simply need to provide the tenants with an appropriate amount of written notice - you can't just tell them in person as it needs to be documented.
Once the new date for the rent increase arrives, they will have to start paying you the increased amount, and a good property manager can handle the rest.
Read also: 'Significant' rental crisis as vacancy rate hits 16-year low
Rental increase laws across Australia
As mentioned earlier, there are different rules around rental increases depending on the state your investment property is in. You can't just increase rent by $100 a week twice a year without warning the tenants properly. There are rules around how often you can increase your rent, how much you can increase it by and how much warning you need to give your tenants first.
You can check out these specific rules in detail in your state's residential tenancies act linked below, but you can keep reading below to get a quick summary of what each state's legislation is around rent increases.
---
Each state's Residential Tenancies Act
---
NSW rental increase laws
In New South Wales, a landlord can increase rent provided they give written notice to the tenant at least 60 days before the rent is increased. Tenants do not have to pay the increased rent if adequate notice is not given or it is not given in writing.
How often the rent can be increased depends on the type of lease your tenant has. For a fixed-term lease of two years or more, the rent can be increased only once in a 12-month period. For fixed-terms of less than two years, you also can only increase the rent if your rental agreement sets out the amount of the increase or the method of calculating it.
Tenants can apply to the NSW Civil and Administrative Tribunal (NCAT) within 30 days if they think the new rent is excessive.
VIC rental increase laws
As with New South Wales, the landlord/agent needs to provide the tenant with at least 60 days' of written notice for any rent increase, except when it is based on a fixed dollar amount, in which case it will automatically increase on the specified date in the lease.
Victorian landlords may not increase the rent:
Before the end date of a fixed-term agreement, unless the terms of the lease allow for an increase;

More than once in any six-month period, for leases that started before 19 June 2019; and

More than once in any 12-month period, for leases starting on or after 19 June 2019.
The tenant can submit a request to VCAT (Victorian Civil and Administrative Tribunal) within 30 days if they think the proposed rent increase is too high.
QLD rental increase laws
Queensland tenants also need to give a 60-day written notice period (two months) for any proposed rent increase, and the notice should include the increased amount and the day it takes effect.
According to the Queensland Residential Tenancies Authority, rent cannot be increased within six months of the last rent increase or the start of the agreement. This means landlords can only increase rent every six months in Queensland.
Tenants may apply to QCAT (Queensland Civil and Administrative Tribunal) for a decision if they deem the rent increase to be excessive.
WA rental increase laws
Written notice of an increase must be given to the tenant in an approved form from the WA Department of Commerce, and landlords in Western Australia must also give 60 days' of written notice before the increased rent is payable.
As a landlord, you cannot increase the rent within the first six months of a tenancy agreement or within six months of the last rent increase under a periodic lease agreement. For a fixed-term agreement, you cannot increase the rent unless the agreement sets out either the amount of the increase or the method by which the increase will be calculated.
Renters can apply to the Magistrates Court to argue against what they deem to be an excessive increase.
SA rental increase laws
South Australia is yet another state that requires 60 days' of written notice. For agreements starting before March 2014, rent can only be increased every six months, but for most leases starting after March 2014, rent can only be increased once every 12 months or 12 months from the start of the agreement.
Tenants can apply to the South Australian Civil & Administrative Tribunal (SACAT) for the rent to be changed if they feel it is excessive.
ACT rental increase laws
The Australian Capital Territory is one of the few states to not require a 60-day notice period, instead requiring landlords to give eight weeks' notice to tenants of any rent increase.
Rent may not be increased outside of a fixed-term agreement at intervals of less than 12 months in the ACT, and under a fixed-term agreement, rent can't be increased unless the amount is specified in the agreement.
Tenants can write to ACAT to apply for a review if they believe they've been handed an excessive rent increase.
TAS rental increase laws
Tasmanian rent increases must be given in writing with at least 60 days' notice, stating the new rent and the day on which the increase takes effect.
A landlord can increase the rent for a non-fixed term lease, or a fixed-term lease that explicitly allows for rent increases to occur. There must be at least 12 months between rent increases or since the start of the lease agreement.
Although there's technically no limit on the amount the rent increase can be, tenants can challenge an excessive increase with the Residential Tenancy Commissioner (RTC) within 60 days of the increase.
NT rental increase laws
The Northern Territory has the shortest notice period laws for rental increases, only requiring 30 days of written notice. The notice needs to clearly state:
Amount of the increase;

When the increase begins; and

That the notice states an intention to increase rent
The landlord is only allowed to increase the rent at least six months after the beginning of the tenancy, and subsequent increases can only be made once every six months. For fixed-term leases, the stipulations for rental increases must be specified in the rental agreement.
How much should you increase your rent by each year?
As you might have picked up, there's technically no limit to how much you can increase your rent by. You could increase it by $100 a week if you wanted to, but that doesn't mean the tenants won't deem it excessive. If they feel it's excessive they could either move out at the next opportunity, stop paying altogether, or take you to your state's tribunal, which will consider the following (according to the Queensland RTA):
A range of market rents usually charged for comparable properties

The difference between the proposed and current rent

The state of repair of the property

The term (length) of the tenancy

The period since the last rent increase
According to the ACT Government, an excessive rental increase is generally considered to be 10% more than the Consumer Price Index (CPI) growth, aka inflation. Your rent increases can generally be slightly ahead of CPI, around the 3 to 5% mark depending on external and internal property factors.
So for a rent of $600 per week, that would be around $18 to $30 per week, although even that could be too much for some tenants. Other state governments say 20% more than the average increase in rents is excessive - it depends on the house and the area.
Depending on the financial strength of the tenants, they may not be able to pay more than $10 per week extra, so be careful of how much you charge.
How to work out how much rent you should charge
There's a fine line between charging too much rent and too little. Charge too much and you'll have an empty property on your hands, charge too little and you won't get a decent return on your investment. Owning an investment property means you're trying to both maximise your profit-earning potential while also providing housing for another person - two things that can often clash.
A common, simple benchmark you can use to work out your rent is to charge $100 for every $100,000 the property is worth, but this can only really work for mid-value properties. Cheap properties would charge too little for rent, and expensive ones would charge too much.
A more reliable way to work out how much rent you should charge is to check and compare the average and median rents of properties in your suburb (for units and houses) using an online database and adjust your own price accordingly.
Read our breakdown of how much rent should you charge for more detailed analysis of how you can properly set the correct rent for your investment property.
Read also: Rents rise at fastest annual pace since 2008: CoreLogic
Savings.com.au's two cents
While it might seem unfair to your tenants, raising your rent as a landlord is a fairly important part of owning a property. Reasonable tenants usually expect their rent to increase by a reasonable amount semi-regularly, and not increasing your rent in line with the changing market conditions and inflation can adversely impact your rental yield.
The real estate industry is extremely competitive. If you charge too much rent, your tenants could move on or even report you to your state's tribunal. So, it's important to get it right.
If you're not sure how to work out the rent you should be charging, a real estate agent or property manager with experience and knowledge of the surrounding area could be a good person to consult.
---
Originally published by William Jolly on 30 October 2020, updated by Rachel Horan on 25 March 2022