The Society as it was so called at the time, was formed in response to the economic depression, during which home ownership was out of reach for many. Members of the Society bought shares and made weekly contributions, and a lottery would determine which member received interest free home loans.
In 1945, the bank became a building society, opening its first office in Newcastle. More recently, in May 2016 the Greater Building Society changed its name to Greater Bank after receiving approval from prudential regulator APRA.
Throughout a number of name changes in the past 77 years, Greater Bank has retained its same ownership structure, remaining a mutual bank owned by customers, rather than shareholders. With over 270,000 customers and over $8 billion in assets under management, Greater Bank is the sixth-largest customer-owned institution in Australia. With branches located across NSW and South East QLD, Greater Bank says it is fuelled by its passion for ensuring customers continue to feel like people instead of just numbers, for many generations to come.
What home loans does Greater Bank offer?
Greater Bank offers principal and interest (P&I) and interest-only (IO) home loans for both owner-occupiers and investors.
These home loans are available in variable and fixed interest rates under the options of:
Great Rate

Ultimate

Line of Credit

Ultimate Investment

Great Rate Investment
---
Check out some of Greater Bank's home loans for owner occupiers in the table below.
Lender

---

Variable

More details

Greater Bank – Great Rate Variable Investment Loan (New Customers) (Principal and Interest)

Variable

More details

Greater Bank – Great Rate Variable Investment Loan (Interest Only) (New Customers)

Fixed

More details

Greater Bank – Great Rate Fixed Investment Loan (Interest Only) (NSW, ACT & QLD only) 2 Years

Fixed

More details

Greater Bank – Great Rate Fixed Home Loan (Interest Only) 3 Years

Fixed

More details

Greater Bank – Great Rate Fixed Investment Loan (Interest Only) (NSW, ACT & QLD only) 3 Years

Fixed

More details

Greater Bank – Great Rate Fixed Home Loan (NSW, ACT & QLD only) 4 Years (New Customer)
Immediate cashback upon settlement
$2000 for loans up to $700,000
$4000 for loans over $700,000
Important Information and Comparison Rate Warning
---
Features of Greater Bank home loans
Fee-free
Selected home loan products across Greater Bank's portfolio such as 'Great Rate', are free from establishment, monthly and annual fees.
Online redraws
Greater Bank offers free redraw facilities available around the clock via online banking.
Fast refinancing
Greater Bank's refinancing allows customers to have a home loan refinanced within 72 hours.
Repayment holiday
Greater Bank offers repayment holidays for customers whose financial circumstances may have changed. This means those suffering financial hardship may be eligible to take a break from making repayments on their home loan.
Additional repayments
Greater Bank allows customers to make additional repayments to pay off their home loans loan faster. This feature is available fee-free across variable rate loan options. Those with a fixed rate loan can make additional payments during a fixed period on P&I and IO loans up to 5% of the original loan amount before there is any chance that a prepayment fee may apply.
Low LVR
Greater Bank will lend up to 95% of the property value with lenders mortgage insurance, or 80% without the insurance.
How is Greater Bank different from the big four banks?
Speaking to Savings.com.au, Greater Bank said the most notable and significant difference between Greater Bank and the 'big four', as well as the emerging neobanks, is their fundamental structure.
"As a mutual bank, our customers are our owners, not shareholders meaning we don't need to maximise profits to pay dividends to shareholders," Greater Bank said.
"Our profits are reinvested into the business to provide better value products and services, develop our technological platforms to ensure we continue to service our customers well into the future, and to foster and support the communities in which we operate.
"This has long been our competitive advantage."
Applying with Greater Bank
The great Australian dream has long been owning your own home. For Greater Bank, this dream lies at the heart of the financial institution and something it says it wants people to achieve sooner rather than later.
"Providing customers with a quick turnaround on their home loan application is not only incredibly important, particularly given the current housing market, but a real point of difference for Greater Bank," Greater Bank said.
"While each situation can be different, once we have all the documentation, including valuation, Greater Bank's median time for approval is approximately two business days - this compares to more than a week for some financial institutions."
Greater Bank doesn't use brokers - meaning customers can navigate the home loan options when dealing with Greater Bank direct.
Pre-approval with Greater Bank
Ready to start searching for your new home? By applying online or reaching out to your local Greater Bank branch, a lender will contact you. From there, a Greater Bank lender will be able to let you know how much you can borrow after assessing your income and commitments before offering conditional loan approval - subject to valuation.
Am I eligible for a Greater Bank home loan?
If you're looking into applying for a Greater Bank home loan, eligibility requirements that must be met include:
Applicants must have at least a 5% deposit or equity (maximum LVR is 95% with LMI, 80% without).

Applicants must be an Australian citizen or permanent resident.

Applicants must be over the age of 18.

Applicants must have a regular source of income.

Applicants are looking to purchase an eligible property in NSW, QLD or the ACT.
How can I refinance with Greater Bank?
Greater Bank says customers can experience significant savings by switching from a big four bank to a Greater Bank home loan.
"Today, more than 75% of Greater Bank customers are now more than one month in advance on repayments," Greater Bank said.
To get started with refinancing or a new home loan application, you can head straight to Greater Bank's website or download the app through the App Store on iOS or Google Play on Android. You can also speak to a Greater Bank loan expert on 13 13 86 or drop into your nearest Greater Bank branch.
Image by Lynda Hinton via Unsplash.
---
---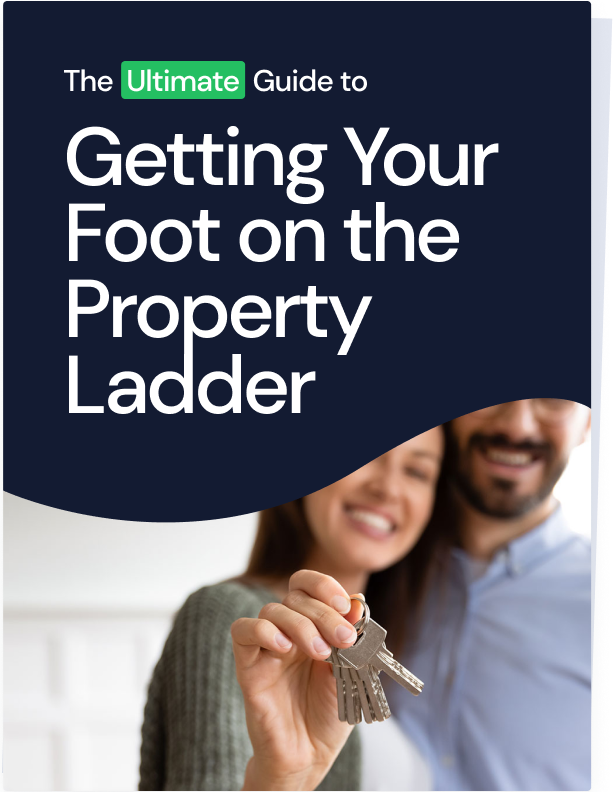 Ready, Set, Buy!

Learn everything you need to know about buying property – from choosing the right property and home loan, to the purchasing process, tips to save money and more!

With bonus Q&A sheet and Crossword!