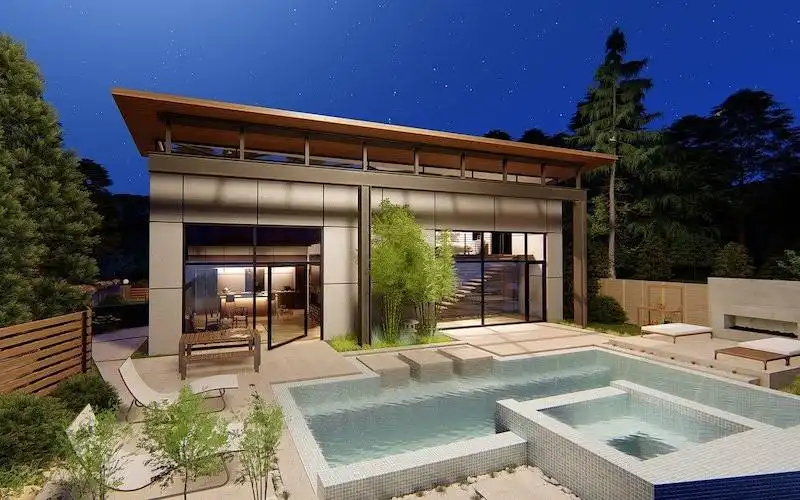 Read on to compare some of homeloan.com.au's key home loan interest rates and the key features.
homeloans.com.au has established itself as a true competitor and alternative to the big banks. Merging with non-bank lender Resimac in 2016, the group has over 50,000 customers and $14 billion of current lending in Australian and New Zealand.
What mortgages does homeloans.com.au offer?
homeloans com au offers home loans for home buyers, investors, refinancers and those looking to access their equity to buy or invest in a property.
Here's a snapshot of homeloans com au's mortgages for owner occupiers:
State Custodians is now Homeloans.com.au. A wholly owned subsidiary of Resimac Group Ltd. Base criteria of: a $400,000 loan amount, home loans with an LVR (loan-to-value) ratio of at least 80%. Introductory rate products were not considered for selection. If products listed have an LVR <80%, they will be clearly identified in the product name along with the specific LVR. The product and rate must be clearly published on the Product Provider's web site. This table includes only a snapshot of the lender's products, not all of them. Monthly repayments were calculated based on the selected products' advertised rates, applied to a $400,000 loan with a 30-year loan term. *The Comparison rate is based on a $150,000 loan over 25 years. Warning: this comparison rate is true only for this example and may not include all fees and charges. Different terms, fees or other loan amounts might result in a different comparison rate. Rates correct as of January 28, 2022. View disclaimer.
See how homeloans com au's mortgages compare with some of the most competitive home loans on the market for owner occupiers:
Lender

Advertised rate
Comparison rate*
Monthly repayment
Rate Type
Offset
Redraw
Ongoing Fee
Upfront Fees
LVR
Lump Sum Repayment
Additional Repayments
Pre-approval

---

Variable

More details

FEATURED

LIMITED TIME OFFER

Smart Booster Home Loan Discounted Variable - 2yr (LVR < 80%)

Fast turnaround times, can meet 30-day settlement
For purchase and refinance, min 20% deposit
No ongoing or monthly fees, add offset for 0.10%

Variable

More details

FEATURED

ZERO APPLICATION FEES

FEE FREE OFFSET

Owner Occupier Accelerates - Celebrate (LVR < 60%) (Principal and Interest)

We lower your rate based off how much you've paid down your loan
Automatic rate match
No upfront or ongoing fees

Fixed

More details

FEATURED

USE A MARKET LEADING APP TO HELP YOU PAY OFF YOUR LOAN SOONER

Fixed Home Loan 1 year (Principal and Interest) (LVR < 80%)

Make up to $20,000 additional repayments per fixed term
Redraw available – lets you access any extra loan repayments you've made
Choose to rate lock for 90 days (fee applies)

Variable

More details

FEATURED

REFINANCE IN MINUTES, NOT WEEKS

Variable Owner Occupied, Principal and Interest (Refinance Only)(LVR <75%)

No application or ongoing fees.
100% free offset sub account.
Fast online application, approval in minutes not weeks.
Mobile app, Visa debit card, Apple and Google Pay
Refinance loans and variable rates only.
Fast turnaround times, can meet 30-day settlement
For purchase and refinance, min 20% deposit
No ongoing or monthly fees, add offset for 0.10%
What sets homeloans.com.au apart from the rest?
homeloans.com.au CEO Scott McWilliam (pictured below) told Savings.com.au the brand is a "modern alternative to the old banking establishment".
"Instead of investing in physical bank branches – which we know are disappearing by the day due to customers mostly transacting online – we've invested in our online application process, where applicants can get indicative approval in as little as 20 minutes; our people, which includes an Australia-based Lending Specialist team; and our competitive loan products, such as our Low Rate Home Loan," Mr McWilliam said.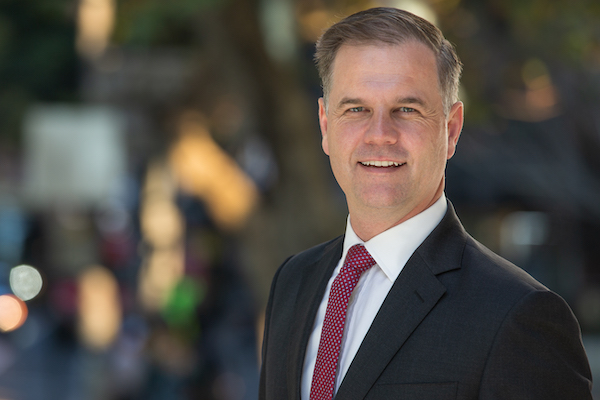 homeloans.com.au CEO Scott McWilliam. Image supplied.
What type of borrower does homeloans.com.au suit?
"The breadth of customers that we cater for is virtually unmatched by other lenders, from those with clean credit histories and salaried jobs through to self-employed borrowers. The latter in particular is a segment that is vastly under-served by the big banks," Mr McWilliam said.
"At homeloans.com.au, we're proud of the fact that we take the time to listen to each customer's story, and we do our best to try to find a solution that works for them."
Notable homeloans.com.au features
Mr McWilliam identified four notable features setting the brand apart from the rest.
Interest based on security, not purpose
"A little-known feature we offer is an interest rate based on the security of the loan rather than the purpose of the loan. What that means is that if you are using the equity in your owner-occupied home to secure an investment loan, then we'll only charge you the owner-occupier interest rate," Mr McWilliam said.
"Given investor loans typically have a higher interest rate, this means borrowers can save significantly over the life of the loan by taking advantage of this feature."
Carbon Conscious program
"homeloans.com.au's Carbon Conscious program, which is shared with other brands under the Resimac Group, has been running for more than 10 years," Mr McWilliam said.
"For every new loan we settle, a Mallee Eucalypt tree is planted in the Australian Wheatbelt region.
"To date, the program is responsible for more than 40,000 trees, which are calculated to offset nearly five million kilograms of carbon emissions from the Earth's atmosphere over their lifetime."
Smart Savers program
The lender has what's called a 'smart savers' program, which enables borrowers to save on everyday purchases from some of Australia's leading brands including Coles, Woolworths, Caltex, JB Hi-Fi, BWS and more.
"The savings don't end when customers take up a loan with us," Mr McWilliam said.
"From discounts on grocery shopping and fuel, to great deals on dining and entertainment, Smart Savers lets you reduce your weekly household budget and accumulate significant savings each year. Specials, promotional offers and discounted gift vouchers are available."
Fair Go Policy
"All too often, new customers are given better rates, incentives and other special treatment, while the loyalty of existing customers goes unrewarded and unacknowledged. But not at homeloans.com.au. We value our customers and are constantly on the lookout for ways to reward their loyalty," Mr McWilliam said.
Fair Go consists of:
Fair Go Guarantee, which means customers will never pay a higher interest rate than what we're offering;

Fair Go Rates, which means the brand continually monitors its interest rates to ensure they are among the fairest and most competitive home loan interest rates on the market; and

Fair Go Fees, which is where the the brand has ditched unfair fees like upfront, ongoing and exit fees.
Any exciting developments for the future?
homeloans.com.au is currently piloting a green loan for existing customers, offering them a low interest rate when making and purchasing energy efficient upgrades to the home.
This can be anything from solar panels to electric battery storage, hot water heat pumps and more.
"With Australia's recent commitment to achieve net zero carbon emissions by 2050, this is a timely product that can help everyone do their part for the environment," Mr McWilliam said.
"We are also in the process of undertaking some exciting technology upgrades that will result in a vastly improved user experience for customers. These improvements will be coming our customers' way in the first half of 2022."
Key homeloans.com.au features
homeloans com au's mortgages can come with a variety of useful mortgage features:
No ongoing fees: Most loans have no ongoing fees while some also have no annual fees.

100% offset account: 100% of the funds in your account can offset your loan balance.

Customer benefit program: Customers can get discounts on some of Australia's leading brands like Coles, Woolworths, Caltex, etc.

Flexible repayment schedule: make weekly, fortnightly or monthly repayments.

Interest-only option: interest-only repayments are available for up to 10 years (80% maximum LVR).

Split loans: you can split your loan into as many as six different portions.
homeloans.com.au mortgages on offer
homeloans com au has a broad selection of mortgage products to suit a broad range of buyers. Its key mortgage products include:
Low rate home loan: A low rate home loan with an optional 100% offset account and no ongoing fees

Investment home loan: An investment loan with a competitive rate that also has no ongoing fees and an offset account

Fixed-rate home loan: A home loan for buyers who want the certainty of repayments for up to five years

Interest-only home loan: An interest-only loan with no ongoing or annual fees

Low rate line of credit: A line of credit that gives you access to your existing equity to invest or for home improvements
How to apply for a homeloans.com.au mortgage
Eligibility criteria
To apply for a mortgage, there are certain requirements you may have to meet:
You must be 18 years of age or older.

You must be a permanent Australian resident.

You must be employed or earning a steady income.

You have not been declared bankrupt.
If you meet all the requirements, you can apply for a home loan online and can get pre-qualified in as little as 60 seconds.
Documents needed
You will need to submit documents when applying for a home loan. Generally, the documents required may include:
Identification documents such as your driver's license, passport or birth certificate

Proof of income documents such as your latest payslips and two years worth of personal and business tax returns for the self-employed.

Proof of other sources of income such as from rental income, superannuation, dividends, etc.

Current assets such as savings accounts and investments, and liabilities documents such as your other loan repayments.
Frequently asked questions
How long does it take for homeloans.com.au to process my home loan application?
Pre-approval generally takes less time than unconditional approval. In most cases, you could receive pre-approval within one business day of completing your application. According to homeloans.com.au you could receive pre-approval in as little as 20 minutes using their online pre-approval tool.
The time frame for an unconditional approval, on the other hand, can vary as it largely depends on how quickly the bank can verify your identity, assess your application and transfer security.
Speak to a lending specialist for more information on your application.
How does homeloans.com.au verify my identity?
Your identity can be verified electronically using the personal details you have provided in your application.
Why was my home loan application unsuccessful?
Your home loan application can be unsuccessful if you don't meet the eligibility criteria or haven't supplied all the documentation required for the process to move forward.
---
Photo by Muntzir_Mehdi on Pixabay