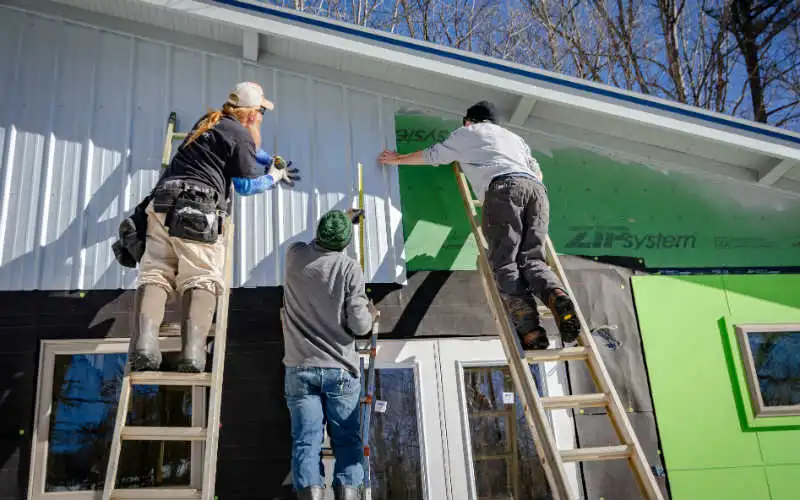 Image by kichigin19 (Adobe Stock)
With Australia's central bank widely expected to cut the cash rate in the coming months, more lenders have this week made rate cuts to some of the mortgages on offer.
Loans.com.au, Bankwest and UBank are among the latest to join the rate cut party after the likes of ANZ, Macquarie and TicToc lowered a number of home loan rates last week.
Loans.com.au
For the second time in five weeks, loans.com.au has cut fixed rates for new customers.
The fintech lender reduced both its two and three-year fixed principal and interest (P&I) home loan rates to just 3.48% p.a. (3.88% and 3.85% p.a. comparison rates respectively) for owner occupiers with an LVR of 80% or less.
Loans.com.au Managing Director Marie Mortimer said the uncertain political and economic environment had led a significant number of new borrowers to inquire about fixed rates at the same time as funding markets had made it possible for loans.com.au to offer an even lower rate.
"With the Federal election just around the corner and a trade war looming between the US and China, a lot of people are apprehensive about where rates will be in one year's time let alone two," Ms Mortimer said.
"We have decided to help them put their mind at ease by making our super-affordable fixed rate even better so that fixing for two or three years becomes the easy choice."
Bankwest
Bankwest is also now offering 3.48% p.a. (4.39% p.a. comparison rate) on its owner-occupier three-year fixed P&I home loan.
The Commonwealth Bank-owned lender is offering the new rate on loans of over $200,000 (maximum LVR of 90%) as part of a package with a partial offset account and credit card.
The package has an annual fee of $395.
Bankwest also cut the rate on the same three-year fixed package for investors to 3.88% p.a. (4.92% p.a. comparison rate).
UBank
NAB-owned UBank announced this week it was cutting some of its fixed rates by up to 30 basis points.
Coming into effect today, UBank will now offer owner-occupier borrowers three-year fixed P&I rates from 3.59% p.a. (3.97% p.a. comparison rate).
For investment borrowers making interest-only (IO) repayments, UBank is now offering a five-year fixed rate of 4.39% p.a. (4.52% p.a. comparison rate) after slashing the rate by 30 basis points.
UBank's parent company NAB also made headlines today after it revealed its forecast that the Reserve Bank of Australia (RBA) will cut the cash rate next month.
The big four bank had previously forecast the RBA cuts to take place in July and November, but following yesterday's release of mixed labour force data, it now expects the cuts to happen in June and August.
---
In the interests of full disclosure, Savings.com.au and loans.com.au are a part of the Firstmac Group. To read about how Savings.com.au manages potential conflicts of interest, along with how we get paid, please click through onto the web site links.