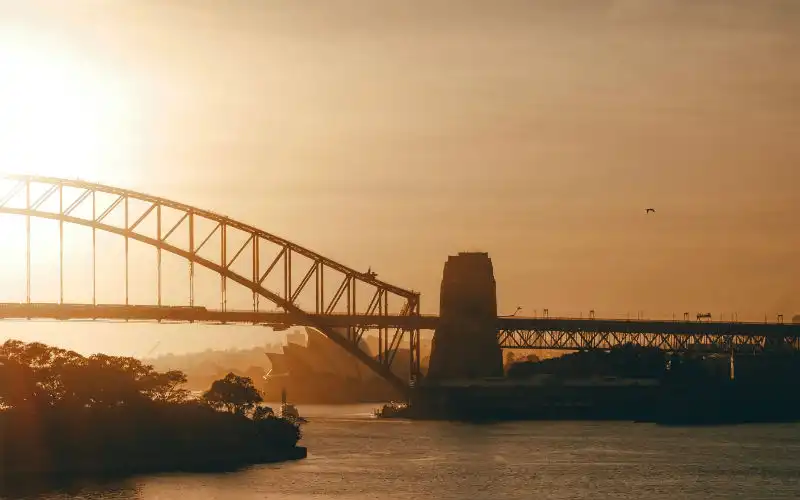 Photo by Samantha Oakey from Unsplash.
A number of consumer groups have removed customer representatives from a mortgage broker industry forum, saying that the industry isn't interested in doing right by the community.
The four key stakeholders to withdraw from the Combined Industry Forum – an initiative meant to discuss reforms in the mortgage broking sector – are CHOICE, Consumer Action Law Centre, Financial Counselling Australia and Financial Rights Legal Centre.
This sector has been in ongoing discussions for years, but according to CHOICE it has failed to address concerns about commissions or brokers not acting in the best interests of their clients, both of which were addressed in the royal commission's final report.

Alan Kirkland – CEO of CHOICE said…
"We joined the mortgage broking industry's Combined Industry Forum because we were willing to believe their commitment to reform.
"Instead, we have been locked in discussions with them for years, with no progress on introducing a best interests duty for brokers or removing conflicts from the sector.
"It took a Royal Commission to get a decent plan for reforming the sector.

"With many members of the forum now backing the mortgage broking lobby's political campaign against the royal commission reforms, it is clear that they are only interested in blocking meaningful change.
"Commissioner Hayne made it clear that upfront and trail commissions create unacceptable risks to consumers and we can't be part of any process that fails to acknowledge this."
Karen Cox – CEO of Financial Rights Legal Centre said…
"Commissions and conflicts of interest have harmed people wherever they've appeared in the finance sector.
"Consumers have paid too much, for too little, too long.
"The mortgage broking lobby wants us to believe that they can continue to act for a customer while being paid by the banks to recommend loans, but ASIC, the Productivity Commission and now a Royal Commission have called them out.
"We need our politicians to act in the best interests of consumers – we need our politicians to be brave and stand up against industry lobbying tactics and overblown claims."
Gerard Brody – CEO of Consumer Action said…
"We've left the CIF because the mortgage broking industry has demonstrated it is not interested in doing the right thing by Australian home owners.
"Instead, they're pressuring politicians to ignore the recommendations of the Royal Commission.
"The banks would be the big winners if commission payments continue, as it will only serve to siphon more loans to their books.

"The Royal Commission recommendations were crystal clear: we need to ban conflicted remuneration and get rid of loopholes in the law that have allowed problems in this sector to thrive.

"As long as brokers get paid by the banks, they work for them rather than customers."
Hayne found that trailing commissions are "money for nothing". It is good the government will prohibit trail commission from 1 July 2020, but one must ask why not earlier. 2/7 pic.twitter.com/ZD7ZckgvEW

— Gerard Brody (@gerardbrody) February 5, 2019
Fiona Guthrie – CEO of Financial Counselling Australia said…
"Buying a home is one of the biggest decisions someone can make. It's essential that any advice is given with a consumers' best interest in mind.
"Removing conflicts is the only way to make sure that someone buying a home gets genuine advice about the best option for them.

"We wished to engage with the CIF in the hope of implementing solutions that consumers need for a competitive and fair financial services market.
"Consumer groups remain willing to work on reform and expect to continue discussions through forums with government and regulators."
What do the people think?
These consumer groups are clearly against the way mortgage brokers have operated in recent years, but it seems the average customer doesn't necessarily share their sentiment.
A survey conducted by The Adviser, a news and analysis site for mortgage brokers, found near unanimous satisfaction.
96% of customers surveyed described their experience with a mortgage broker as leaving them 'satisfied' or 'very satisfied', while only 67% of direct borrowers said the same.
96% of customers again said they'd go through a mortgage broker the next time they needed to apply for or refinance a home loan – only 31.4% of direct borrowers gave the same answer.
Meanwhile, only 58% of customers said they were not willing to pay a fee for the services of a mortgage broker, which is what has been proposed by the Royal Commission and supported by such consumer groups.
These fees are likely to be in the range of several thousands of dollars. The survey found:
42% were willing to pay a fee
11% were willing to pay $1,000 max
3.5% were willing to pay up to $2,000
Just 1% were willing to pay up to $5,000
It's possible that the respondents to this survey were more likely to be supportive of mortgage brokers given The Adviser's association with them, but it is worth noting that the survey was undertaken through Momentum Intelligence, a separate research site.
Regardless, the battle between mortgage brokers, consumer groups and industry stakeholders in the wake of the royal commission looks set to continue.
---
For feedback or queries, email will.jolly@savings.com.au