Nearly a third of Australian households – my own included – rent the property they live in.
No doubt, many rent out of choice. There are plenty of pros to leasing your home. Renting is often more affordable than paying home loan repayments (plus rates, insurance, and upkeep costs on top). If you're curious, take a look at our Renting vs Buying calculator.
Renting can also provide far greater flexibility. A renter can simply up-and-leave a property at the end of their tenancy if they wish to.
But renting can be a nightmare at times. A lack of security, unexpected rent increases, and a competitive rental market can (and often does) wear on Aussie renters. Particularly in 2023, when vacancy rates are low and the cost of living high.
Though, some places are better to rent right now that others, according to new data.
The 25 suburbs causing renters the most pain
Using stats including the weighted average rent change over the last 12 months, the number of rentals available, and the vacancy rate of various Australian suburbs, SuburbTrends identified those most stressful for renters.
The real estate content and research firm scored each suburb out of 100, with Queensland's Stanthorpe and South Australia's Strathalbyn topping its new Rental Pain Index.
| | | | | |
| --- | --- | --- | --- | --- |
| Suburb group | Average rent increase | Average rent (% of income) | Vacancy rate | Rental Pain Index |
| Stanthorpe, QLD | 13% | 34% | 0.5% | 91 |
| Strathalbyn, SA | 18% | 35% | 0.4% | 91 |
| College Grove / Carey Park, WA | 23% | 36% | 0.8% | 89 |
| Wallaroo, SA | 28% | 37% | 0.7% | 89 |
| Elizabeth, SA | 13% | 40% | 0.5% | 89 |
| Deniliquin, NSW | 18% | 30% | 0.4% | 87 |
| Warwick, QLD | 27% | 37% | 0.5% | 87 |
| Christie Downs, SA | 13% | 43% | 0.4% | 86 |
| Hamilton Hill, WA | 16% | 35% | 0.7% | 86 |
| Smithfield / Elizabeth North, SA | 19% | 38% | 0.6% | 86 |
| Chermside, QLD | 14% | 33% | 0.8% | 85 |
| Salisbury, SA | 17% | 36% | 0.6% | 85 |
| Christies Beach, SA | 19% | 37% | 1% | 85 |
| Beaudesert, QLD | 21% | 36% | 1.1% | 85 |
| Boonah, QLD | 32% | 31% | 0.3% | 85 |
| Mitchell Park, SA | 16% | 38% | 0.8% | 85 |
| Upper Coomera North, QLD | 13% | 32% | 0.6% | 85 |
| Southport North, QLD | 19% | 46% | 0.9% | 85 |
| Walkervale / Avenell Heights, QLD | 19% | 36% | 0.4% | 84 |
| Pakenham South East, VIC | 11% | 32% | 0.3% | 84 |
| Hackham West / Huntfield Heights, SA | 16% | 38% | 0.3% | 84 |
| Beenleigh, QLD | 11% | 36% | 0.9% | 84 |
| Bankstown North, NSW | 12% | 34% | 0.7% | 84 |
| Nollamara / Westminster, WA | 12% | 31% | 0.5% | 84 |
| Auburn Central, NSW | 20% | 33% | 0.3% | 84 |
Source: SuburbTrend's Rental Pain Index. Eligible suburbs have 250+ properties rented by agents, as per census 2021
As readers can see, the national Rental Pain Index is dominated by Queensland and South Australia. They each have nine suburbs making the list.
Just take a look at the map of Queensland below (which also include suburbs that don't meet the eligibility requirements of the above table):
The Rental Price Index considers five figures devised by SuburbTrends: a rent change score, advertised rentals score, vacancy score, vacancy change score, and rent affordability score.
An average rent increase of 5% or more for the last 12 months or the average punter forking out more than 35% of their income for rent will respectively see a suburb receive the highest rent change and rent affordability scores available.
Meanwhile, suburbs with no advertised rentals, no vacancies, or more than a 0.5% increase in vacancies are marked with the highest available advertised rentals score, vacancy score, and vacancy change score, respectively.
Which Australian suburbs are seeing the greatest rent increases?
While Queensland and South Australia dominate the Rental Pain Index, many of the areas recording the largest rent increases were found to be in NSW.
Rent in Deniliquin and Sydney suburbs Bankstown South, Benmore/Belfield, Lakemba, and Punchbowl each jumped more than 20% year-on-year.
More broadly, the cost of renting in the harbourside city climbed nearly 13% in the three months to June, according to CoreLogic data. The median Sydney rent now surpasses $730 a week – making it the most expensive city in Australia for renters.
There were pockets of soaring rents across the rest of the country too.
Queensland's Warwick, Beaudesert, Browns Plains, and Maryborough saw average rent increases of more than 20%, while rents climbed 32% in Boonah.
Further south, rents in Wallaroo, South Australia have jumped 28% over the last 12 months while those in Numurkah, Victoria have climbed 25%.
It comes as demand for Australian rentals eased in June. Though, not nearly enough to see an oversupply of rental properties. The national vacancy rate was 1.3% last month, according to SQM Research data.
What's driving rent prices and demand in Australia?
Speaking to the Savings Tip Jar podcast, PropTrack executive manager of economic research Cameron Kusher said rising interest rates and a lack of construction may have bolstered rents in recent years.
Rising rates have led many investors to sell their rental properties. That's increased competition for remaining rentals.
"Ultimately, the way to fix what's happening in the rental market at the moment is to reduce demand," he said.
"You either reduce demand by having fewer people come into the country – no one seems willing to let that be the case – or you reduce demand by getting more people to buy their first home and stop renting.
"And it's very hard to make that leap from renting to owning at the moment because, in most instances, paying off a mortgage is more expensive than it is to rent … and borrowing enough at the moment is difficult as well."
The quickest solution to the rental crisis, according to Mr Kusher, is to encourage more investors to purchase rental properties.
However, with the cash rate at 4.1% right now, the risk-free returns on offer through savings accounts and the likes could be more attractive than property investment. And that's not all that might be discouraging investors.
"I think we look at what's happening in each state," Mr Kusher said.
"Land taxes going up, we're talking about rental freezes. I think that's just making investors very nervous and they're just sitting on the sidelines at the moment."
SuburbTrends founder Kent Lardner agrees with Kusher.
Higher borrowing costs are leaving property investors "grappling with the harsh reality of increased financial burdens associated with acquiring rental properties", he told Savings.com.au. And that's not all.
"While policymakers have implemented various state-led initiatives, including rent controls, with the noble intention of safeguarding tenants and promoting stability in rental prices, these measures often yield unintended consequences for the rental market."
What's one more driver of the rental crisis? The combination of rising construction costs and the dwindling supply of rental properties, Mr Lardner said.
"As construction expenses, including labour, materials, and regulatory requirements continue to soar, developers face mounting challenges in constructing new rental units.
"Consequently, the scarcity of available rental housing in numerous regions intensifies competition among tenants, propelling rents to unprecedented heights and adding to the mounting pressure on renters."
Is hope on the horizon for embattled renters?
Fortunately, the rental crisis will certainly come to an end in the future. Unfortunately, there's no telling when that may be.
However, easing vacancy rates could be a good sign.
"There is now more evidence that we are past the worst of our national rental crisis with an easing in vacancy rates recorded for our largest capital cities and a material slowdown on market rent increases," SQM Research managing director Louis Christopher said last week.
Meanwhile, renters who are both fed up with the rental market and able to buy a home might do so.
"I wouldn't be surprised though, if later this year, we start to see more first home buyers purchasing," Mr Kusher said.
"The reason for that is, I think, they'll just find the rental market way too hard and say, 'yes, it's going to cost me more, but I don't really care'."
Looking longer term, Australia needs to be building more houses to resupply dwindling stock, thereby easing demand.
"We can start that right now," he said.
"But in most instances, that stock that we're going to need is inner-city apartments, and its going to be three to five years away."
---
Advertisement
Buying a home or looking to refinance? The table below features home loans with some of the lowest interest rates on the market for owner occupiers.
Lender

---

Variable

More details

FEATURED

Online Exclusive

Up To $4K Cashback

Includes NOV RBA Rate Increase

loans.com.au – Variable Basic Cashback Home Loan (Principal and Interest) (LVR < 70%)

Immediate cashback upon settlement
$2000 for loans up to $700,000
$4000 for loans over $700,000

Variable

More details

FEATURED

Refinance Only

Apply In Minutes

Unloan – Variable Rate Home Loan – Refinance Only

No application or ongoing fees. Annual rate discount
Unlimited redraws & additional repayments. LVR <80%
A low-rate variable home loan from a 100% online lender. Backed by the Commonwealth Bank.

Variable

More details

FEATURED

Up – Up Home Variable (Principal & Interest) (LVR ≤ 90)

Up is 100% owned by Bendigo Bank.
Up to 50 offset accounts
New joiners get $10 by signing up to the app using code UPHOMESAVINGS. (T&Cs apply)
Immediate cashback upon settlement
$2000 for loans up to $700,000
$4000 for loans over $700,000
Important Information and Comparison Rate Warning
Image by Pat Whelen on Unsplash
---
---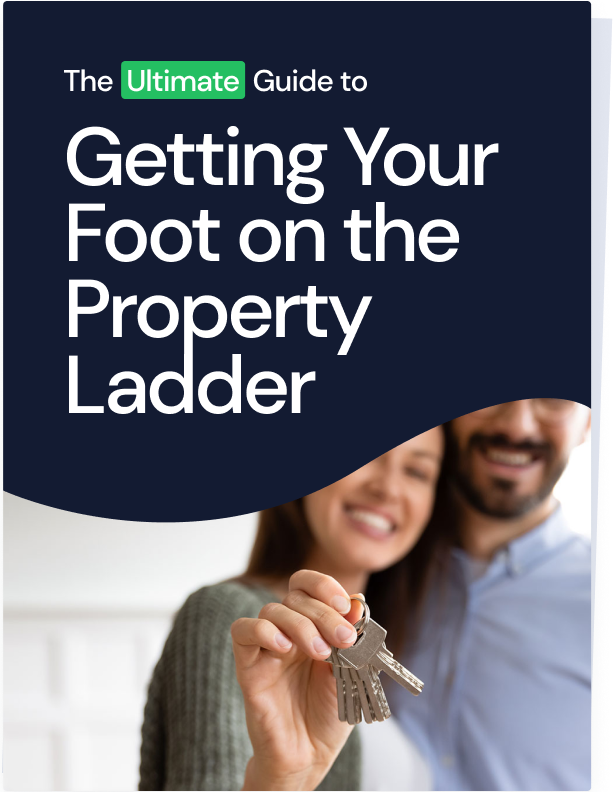 Ready, Set, Buy!

Learn everything you need to know about buying property – from choosing the right property and home loan, to the purchasing process, tips to save money and more!

With bonus Q&A sheet and Crossword!